Make way for Release 4.9! Open the doors to better planning and staying on top of your content. Plan and manage your content flow and meetings, boost your branding, make your internal communication a safe haven with comment moderation, and much more.
Learn all about it below.
Editorial Calendar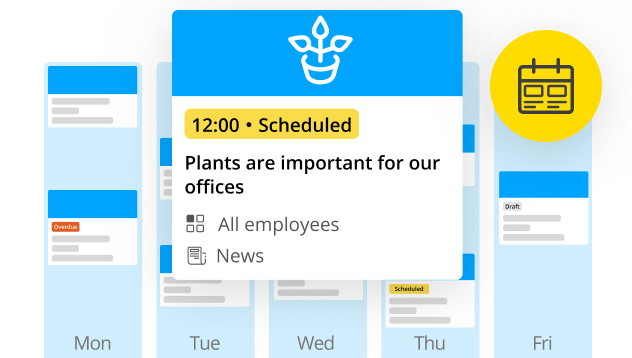 Optimize content scheduling and maximize reach with our new Editorial Calendar. The Editorial Calendar acts as a central planning board for editors to visualize content planning and easily identify and resolve scheduling conflicts. With a single click, editors have an overview of the content and can see who will receive it, which notification types are activated, and more! This way, your employees aren't swamped with notifications and every content piece gets the attention it deserves.
Survey Result Filters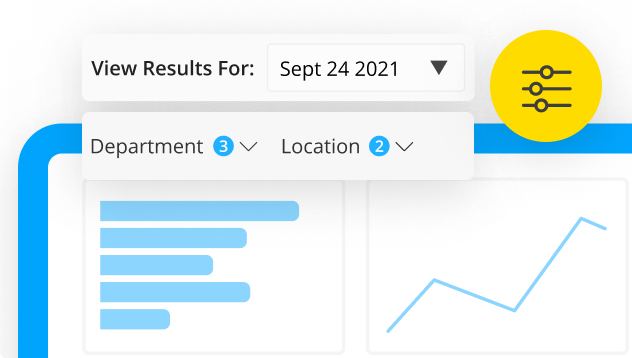 Find the exact data you're looking for with survey result filters. Activate filters for your editors in the profile fields settings. Then they can narrow down and analyze the results of surveys in the Studio with one or more filters, getting the specific information they need, when they need it.
Survey Result Sharing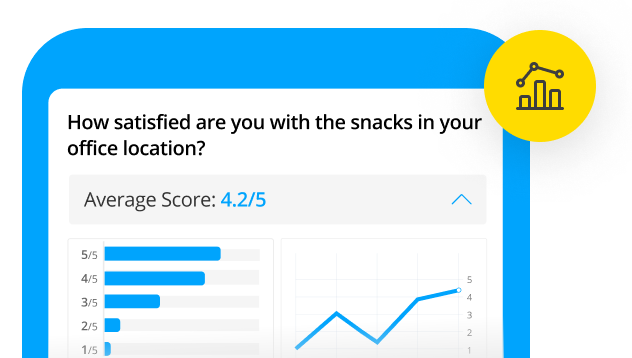 Share survey results with your employees in real time! After your employees submit their own surveys, give them the opportunity to see a quick overview of how others answered. They have the option to see averages and additional detailed breakdowns for each survey question. You can customize this setting individually for each survey. Help to increase your engagement and transparency for any kind of survey!
Improved Comment Moderation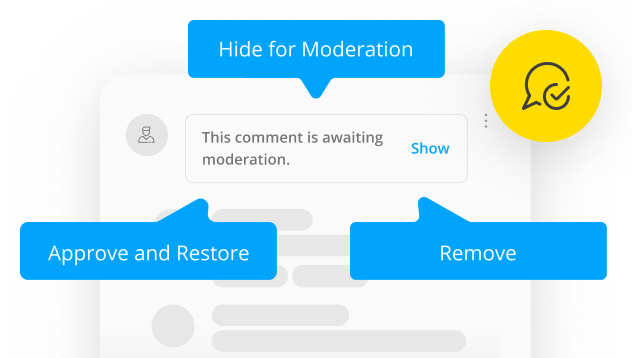 We've continued tinkering with our new Comment Moderation flows. In addition to the hide and approve comment flows introduced in our last release, we now offer an improved remove function. When removing a comment, you can choose to keep other comments in the thread intact or permanently remove all comments in the thread. Similarly, there is now increased transparency regarding whether a comment was deleted by its author or the moderation team.
Customize the Quiz Calendar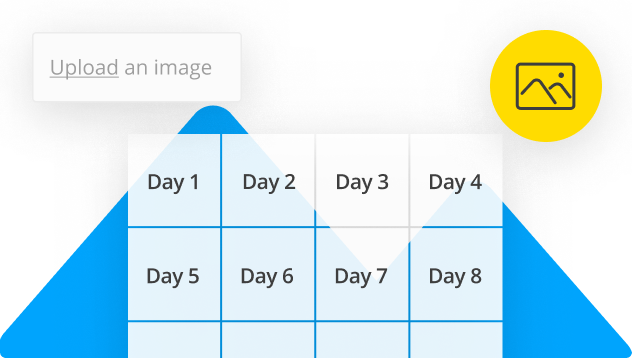 Last release, we launched our new and improved Quiz Calendar to replace the Advent Calendar. Now you can make the Quiz Calendar an even more fun and festive experience with custom backgrounds. Have an image that perfectly suits the vibe you want to set around your quiz calendar? Now you can easily upload it in the settings and hype up excitement for your employees!
Custom Icons
Customizing your app just got easier! Now you can upload custom icons for your desktop and mobile app menu directly from the Studio. Boost your brand while helping your employees feel right at home in the app with familiar logos and icons.
Google Calendar Widget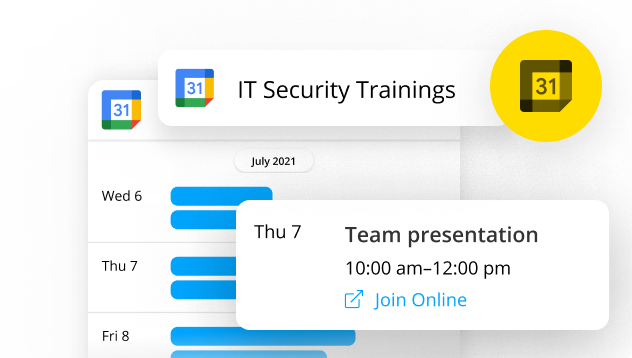 After a great response to the Google Drive widget, we're unveiling our next exciting Google widget for desktop — The Google Calendar widget! You can configure the widget so that your employees will see meetings from either a team calendar or their individual calendar in a convenient list view embedded on a page. Employees can open meetings in a new tab right from the widget!
Leaving Beta
Comments Overview
Automatic rollout
The comments overview in the Studio has a brand new look! It's now easier than ever to manage comments with clear status badges, user avatars, and infinite scrolling!
Update Reminders for Pages
Employee Experience Intranet
Activation
Stay on top of content with handy Update Reminders for Pages. Set each update reminder according to the needs of your content and ensure your employees always have the most current information at their fingertips.
Improvements
App
We're introducing six new content languages: Maori, Spanish (Mexico), Arabic (Egypt), Somali, Tamil (India), and Filipino (Tagalog).
With our new beta Comment Moderation feature, a placeholder will appear for comments deleted on news posts to show they were deleted by their author. Replies to the comment will remain visible so that important information isn't lost and to increase transparency.
Streamline your search settings: The searchability of profile fields now follows the same rules in the search of the Employee Directory and the general search.
Additionally, the general search now follows the same visibility settings as the employee directory. This means only users with access to the Employee Directory will see the 'Users' tab when searching your app or intranet.
Using the image gallery in News just got better! Now you can view all images in a specific gallery in full-screen mode, not just the ones in the teaser. If there are multiple galleries in a post, you'll only see the images from the specific gallery you're clicking or sliding through, not the images from all the galleries in the post.
We no longer support the Internet Explorer browser. If your organization still uses Internet Explorer, Staffbase recommends trying the Microsoft Edge browser in compatibility mode.
Plugins and Widgets
Included Minor Releases Since 4.8
4.9 - October 26, 2021
Improvements
Handling of large CSV imports in the Studio got faster and better.
The comment overview now has a clearer default screen when there are no comments to be displayed.
Bug Fixes
In some cases, unread notifications did not function as expected. This has been fixed.
In some News channels, articles were displayed twice. This has been fixed.
In Chat, when users sent videos that included a text, the upper half of the text was hidden. This has been fixed.
4.9 - October 12, 2021
Improvements
In the Quiz Calendar, editors can now upload a custom background image for the calendar.
In Campaigns, posts are now sorted from most recently created to oldest in the campaign details view.
With the Surveys plugin, if you have the Employee Surveys package you can now link to published or scheduled surveys.
Comments deleted by the author can now be managed by the moderation team in the Studio.
Bug Fixes
On News posts, comments written by users who are now deleted did not display correctly. This has been fixed.
The live preview of news posts now uses the language version that the editor is working on for the preview.
In the Quiz Calendar, it was not possible to upload an image when using the calendar in Swedish and Turkish. This has been fixed.
4.9 - September 21, 2021
Improvements
In the Quiz Calendar, users now see a message if they did not answer questions from past days.
In the Quiz Calendar, users that have editing access to a particular quiz will now see a hint that they can't participate in the quiz but can test it.
Filipino/Tagalog is now available as content language.
With the new Comment Moderation feature activated, there is more transparency around comment deletion. A message now informs other users when a comment author has deleted their own comment.
Bug Fixes
In the Calendar plugin, all-day events were shown with a start and end date instead of a single time block. This has been fixed.
When setting up a confirmation dialog for legal documents in a new language, the Copy Contents function wasn't working in certain cases. In the new language, the text editor field was empty unexpectedly. Now, the confirmation text is copied to the new language version again.
In the Studio, navigating to Users > User import and sync resulted in breaking the navigation. The navigation was available only after reloading the page. This has been fixed.
When resetting a password, in some cases the new password field was not auto-populated when clicking the link in the password reset email. This has been fixed.
When editing a page directly in the app or intranet, the dialog to discard changes could not be dismissed. This has been fixed.
4.8.5 - September 7, 2021
Improvements
In Surveys, the result chart styling has been improved for better readability.
Spanish (Mexico), Egyptian Arabic, and Somali are now available as content languages.
Bug Fixes
When editing a page from the user view, the dialog to discard changes could not be dismissed. This has been fixed.
When leaving the page settings without saving, the dialog to discard changes did not display. This has been fixed.
When using Ghostwriting in News, the dropdown menu to select a new author only displayed the first 10 channel editors. Now all channel editors are loaded automatically.
On Internet Explorer 11, videos from the movingimage platform caused an error in the News Stage widget. This has been fixed.
When using a screen reader, visually impaired users will now receive a general message when they have unread chat messages, but not the exact number of unread messages.
After liking a comment from a user's profile page, a broken reply link is displayed. This has been fixed and the reply link is no longer shown.
The full-screen image view now opens only images from the clicked gallery.
For customers with the movingimage video solution using the Safari browser, videos now only play when you click once on the preview image. After playing, the preview image is displayed again.
When performing a partial CSV import, it was not possible to select tags. This has been fixed.
When creating a new profile field, it was not possible to define the visibility settings right away. This has been fixed.
When linking to an external app via deeplink, mobile users without installed app were missing the app store logos. Logos to both app stores are visible again.
4.8.4 - August 24, 2021
Improvements
Space administrators can now see the user funnel on the analytics dashboard.
The remove functionality for comments on News posts has been improved to increase transparency. Replies to removed comments are still shown and users now see a placeholder, stating that the comment was removed.
Bug Fixes
In the search, special characters were not displayed correctly. This has been fixed.
4.8.3 - August 10, 2021
Improvements
The Microsoft Search is now available in a new search category tab for both, mobile and desktop. If you used the Microsoft Search Extension before, create an OAuth 2.0 Connection with Microsoft to enable the new Search tab. The connection configuration allows targeting the Microsoft search to a particular group of users.
In the Surveys plugin, for published recurring surveys, the Edit Schedule button has been removed. To edit a recurring survey schedule, the survey round must first end or be manually ended.
In the Surveys plugin, customers with the Employee Surveys package are now able to turn off push notifications when scheduling a survey.
Bug Fixes
In Analytics, unregistered visitors of the public area were counted as active users. This has been fixed and now only registered users are counted.
When editing pages in Firefox, an error occurred when adding and removing bullet points in some cases. This has been fixed.
In the News Stage widget, the dots to show which news post a user is viewing now display in a consistent style across browsers.
In the News Stage widget, the volume control on videos did not respond. This has been fixed.