On mobile devices, quick links give easy and direct access to content in the platform. Next to important and most viewed pages or news channels, the navigation bar is also the perfect place for plugins and showcasing content that is relevant over a short period of time.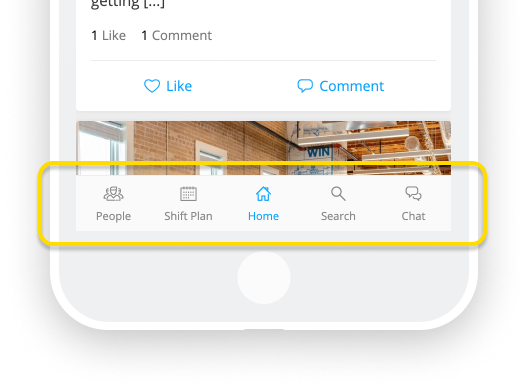 Add any first-level menu items in the content menu to the quick links navigation bar.

Additionally, add the following features as quick links:

 
How the Quick Links Navigation Bar Looks on Mobile Devices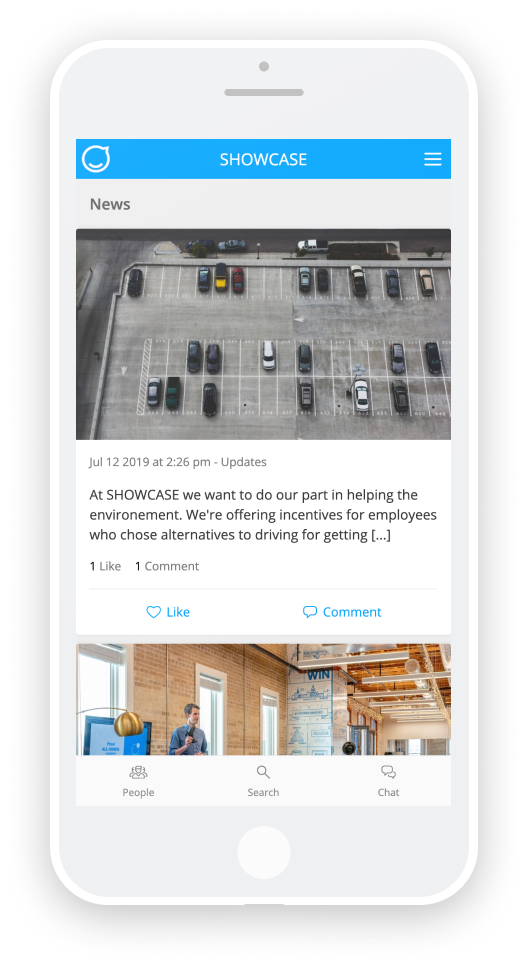 Maximum Number of Quick Links
The navigation bar displays up to five quick links. Less than 5 links are also allowed, including just 1 quick link.

If more than five menu items are configured as quick links, only the first five display in the navigation bar.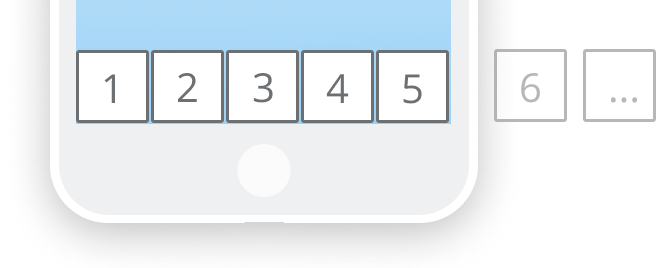 The visibility of quick links in the navigation bar is based on user permissions. Users only see quick links they have access to. For example, if you have location-specific pages visible to user groups based on location, each user only sees the quick link for their respective location.

The number of quick links displayed in the navigation bar may differ from user to user, depending on the content visibility settings. However, the maximum number of quick links is five. If a user doesn't have access to any of the content linked in the navigation bar, the navigation bar is not displayed to the user.
Quick Link Sorting
When you don't add a position to your quick links, they are sorted in the order of the content menu.
When you provide a position, this influences the order of the quick links. One is the first position. Position numbers can be not only one to five, but even from 1 to 100. This allows for fine-grain sorting in organizations with a lot of content and different target groups.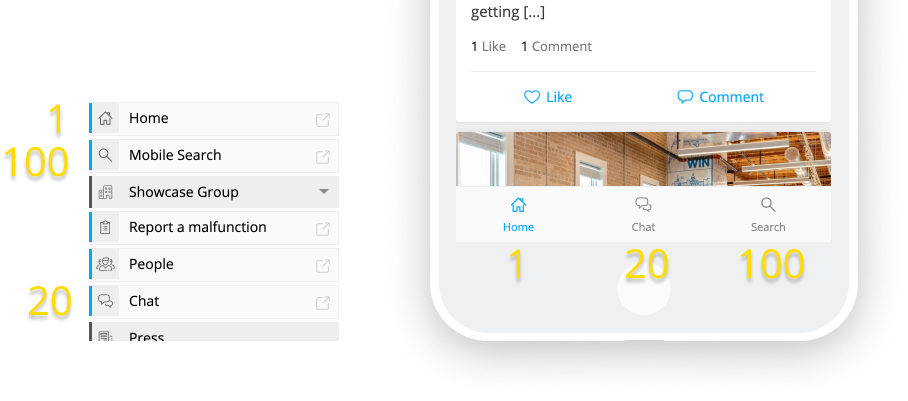 Quick links without positions appear before those with positions. The order of quick links without positions is determined by the order of the content menu. Quick links with positions are then displayed, sorted by their specified position.
Quick Links for Spaces
With Spaces, the setup of quick links requires very good knowledge of the groups and spaces setup in the whole platform. Staffbase recommends only using quick links for menu items in the All Employees space. 
When adding quick links for multiple spaces, they are sorted by the order of spaces. Each space restarts the position number from 1. Only the first 5 quick links from different spaces are displayed. Quick links from spaces further down in the Manage spaces view may not be visible.