Videos are a great way to improve user engagement with your emails by providing content in a quick, digestible format.
Using the Email Designer tool for Employee Email, you can add preview images to your emails that link recipients to videos hosted on an external platform like YouTube or Vimeo.
The preview image for a video can be the default thumbnail used by the platform or a custom image of your choice. It displays a play button that recipients can click to view the video in a new browser window.
Note: Different email clients and servers each have their own set of rules on how they handle video files and limits on the maximum attachment size that can be delivered.
To ensure that your videos load and play well for as many recipients as possible, Employee Email does not upload videos to your email designs in the same way that it uploads images. For the same reason, adding video files to your emails as attachments is also not recommended.
Prerequisites
You have a link to a video that is hosted on an external platform like YouTube or Vimeo.
Note: Staffbase recommends checking with your IT department in case your organization has firewalls or settings to block your recipients from accessing external video hosting platforms like YouTube.
Alternatively, depending on your local restrictions and configuration, you may have the option to share links to videos that are hosted internally, for example, on a secure intranet.
If your organization uses the Intranet and/or App solution(s) from Staffbase, you can learn more about uploading videos and other media files to the platform.
Adding a Video Link to Your Design
Note: The video element does not upload a video to your email design.
If you have a video saved locally to your computer, you will first need to upload the video to an external platform like YouTube or Vimeo before it can be added to your email design.
While editing an email draft or template, add the Video With Text quick block.
Alternatively, create a custom block that includes a video element.


Click the video element.
The Video Settings panel opens.
In the Video Link field, copy and paste a link to the video you want to display in the email.
Creating a Thumbnail for Your Video
Most recipients enjoy videos that have a thumbnail image, as it prompts them to click on the video to view it.
Typically, the platform where your video is hosted will automatically generate a default thumbnail, but you also have the option to use a custom image of your choice.
While editing an email draft or template, click a video element that has a Video Link.
Click Upload Custom Image.


Select an image file for the thumbnail.
---
How Recipients Interact With Videos
When your recipients click the video in your emails, they are redirected to the external platform where the video is hosted so that they can view it and/or add their reactions and comments there.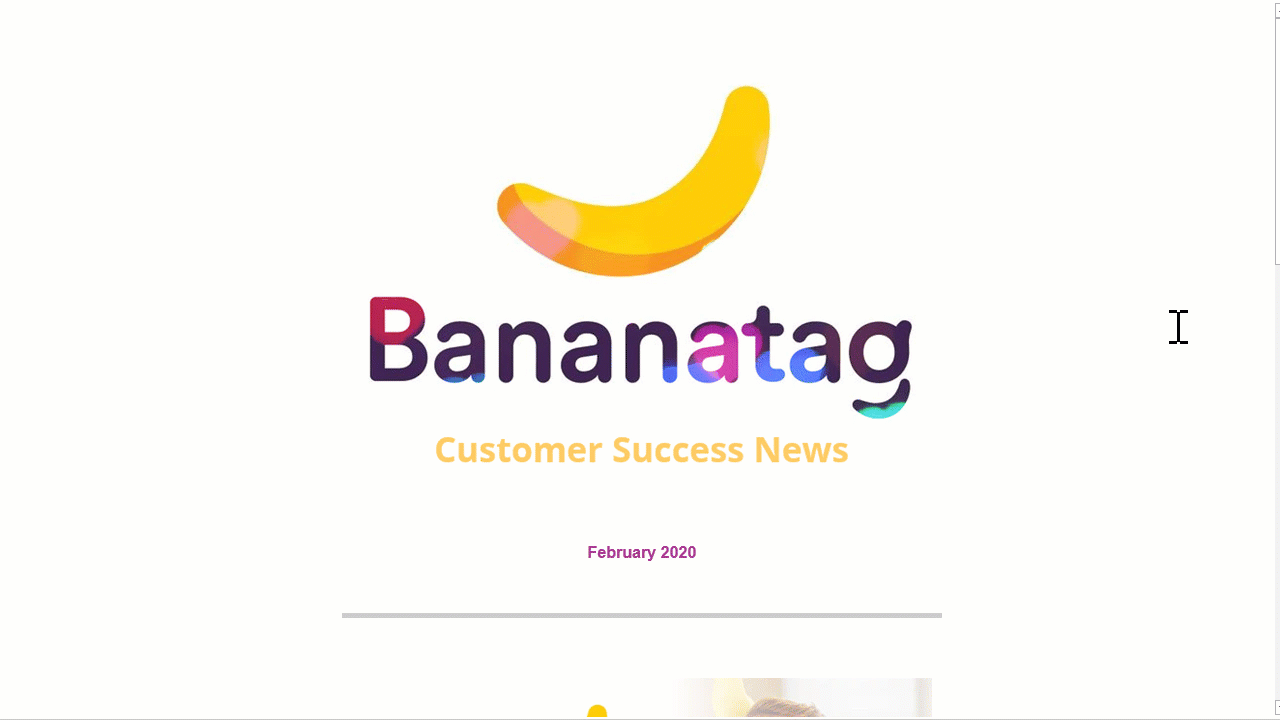 Note: If your IT department has any firewalls or settings in place that restrict access to external video hosting platforms, this may cause issues for recipients trying to watch your videos.
If this happens, contact your IT department for assistance or advice on alternative ways to host your videos.