To track emails with the Employee Email add-in for Outlook Classic, the Track Email button must be activated before sending.
This button is located next to the Send button in the Email Designer. It is also displayed in the top ribbon of Outlook's standard Compose window.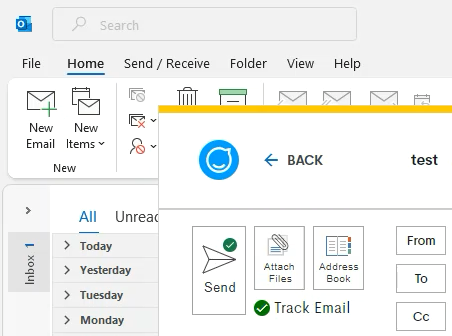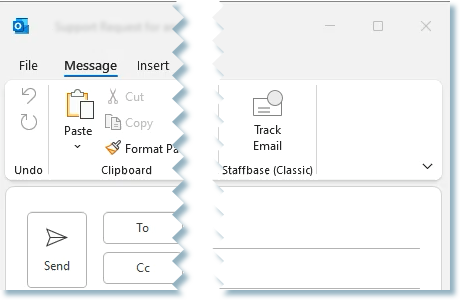 If you are replying to emails within the Preview pane of your Outlook inbox, the Track Email button is not displayed and your default Employee Email tracking settings are applied.
If your default setting is not to track your outgoing emails, these replies will not be tracked. To ensure that your replies are always tracked, you have the option to change your default setting.
Enable Tracking by Default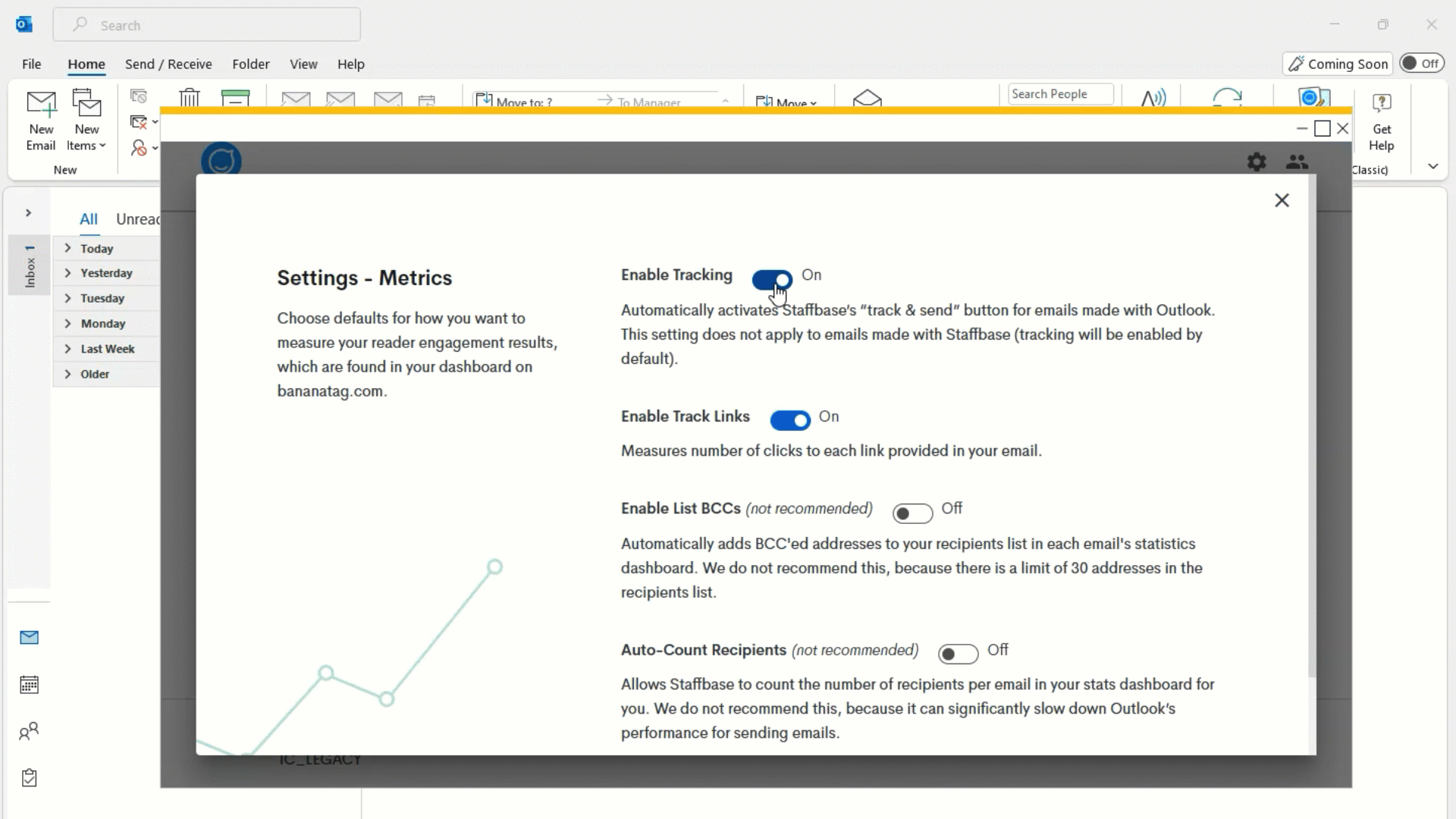 In your Outlook ribbon, click Create with Staffbase.
A list of your saved Email Designer drafts is displayed.
Click the gear wheel to open your Settings menu.
Toggle Enable Tracking to On.
This ensures that all emails sent from your Outlook application are tracked, even if the Track Email button is not visible when composing them.