Add text to your Employee Email Designer draft and edit it to fit your design requirements.
Add Text
From scratch:
Add text by clicking the + button on an empty block layout, or drag in a text element from the creation panel and drop it into a block.
Using quick blocks:
Drag in a quick block with text and other elements in it. All quick blocks have at least one text element, except the Spacer.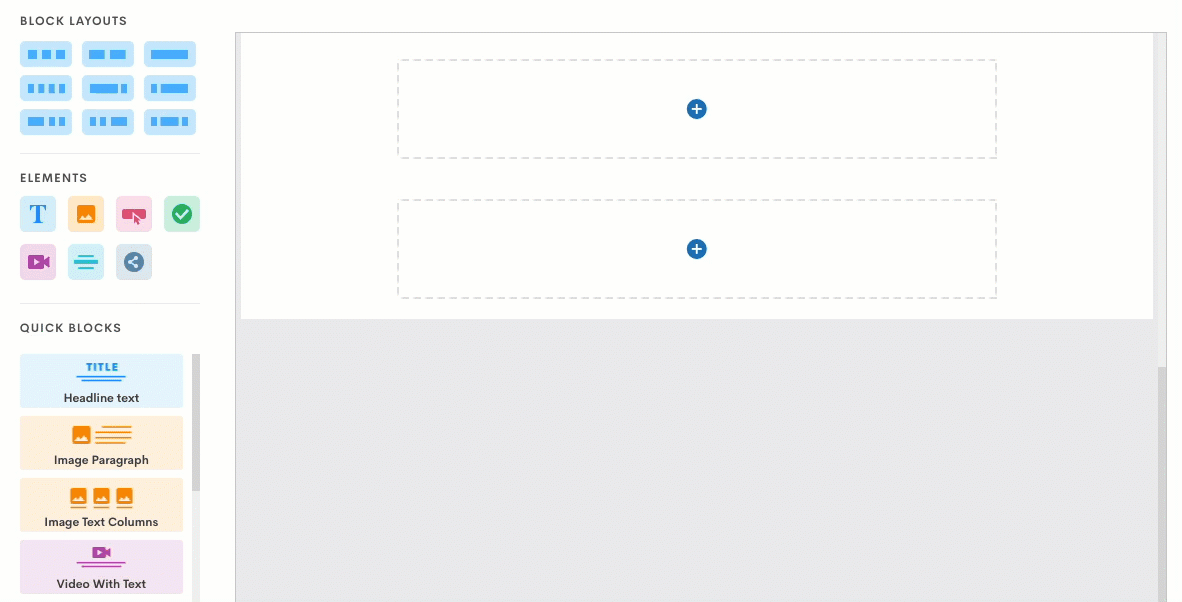 Format Text
Each text element can have more than one setting for each of these properties:
Font
Header Style
Font Size
Alignment
Line Spacing
You can also have multiple Bold, Underline, Italic styles, and Colors in one text element.
To mix fonts and sizes, using separate text elements is still recommended.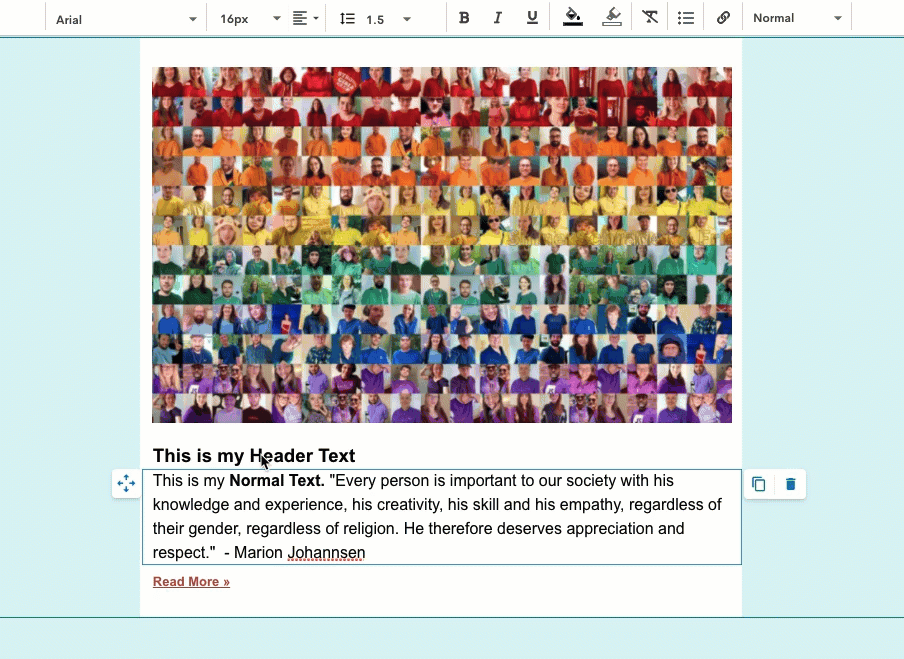 Add Lists
If you only want part of your paragraph to have a list, highlight the text section and select either Bulleted list or Numbered list.
When you change the text color of a list, this will also change the color of the bullets or numbers.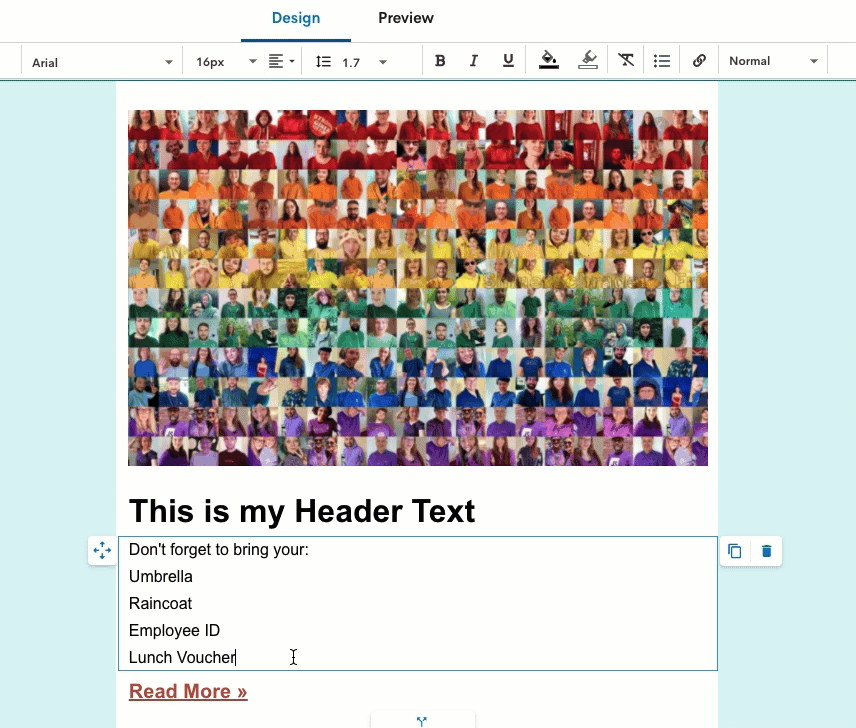 Clear Formatting
If you don't like the styling of a piece of text, highlight it and click the Clear Formatting button.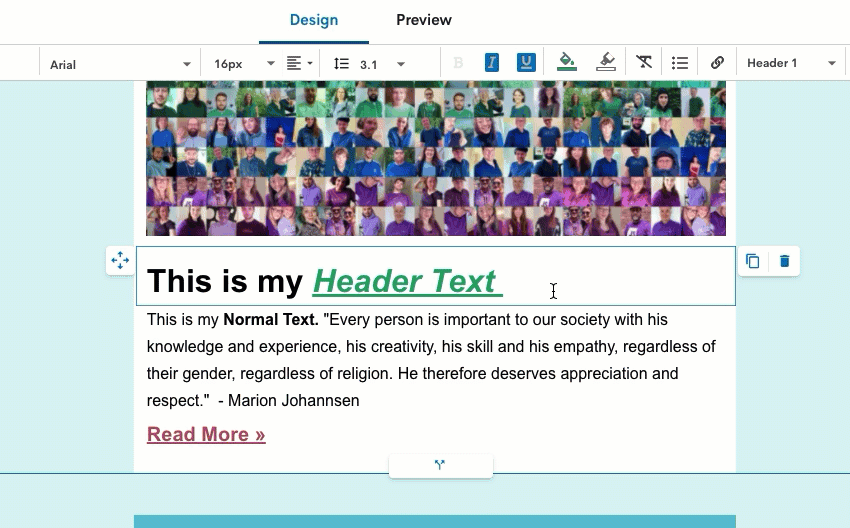 Insert Links
Highlight the text that you want to turn into a link and click the Insert Link button, then add the URL you want to link to.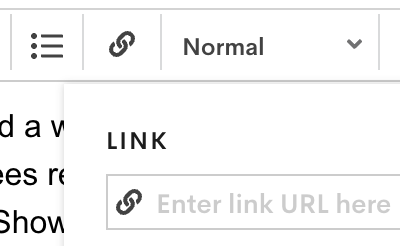 If your organization has a special link style, for example, if all links should be red with an underline, you can set this on your Branding Settings page.
Insert a Table of Contents
If you plan to use our Table of Contents (TOC) feature, it makes an anchor link for each Header in your Email Designer draft, in the order that the Headers appear.
Learn more about how to customize your TOC.