Create customized colors, default fonts, and links for your emails that align closely with your organization's branding requirements.
In This Article
---
How To Set Email Branding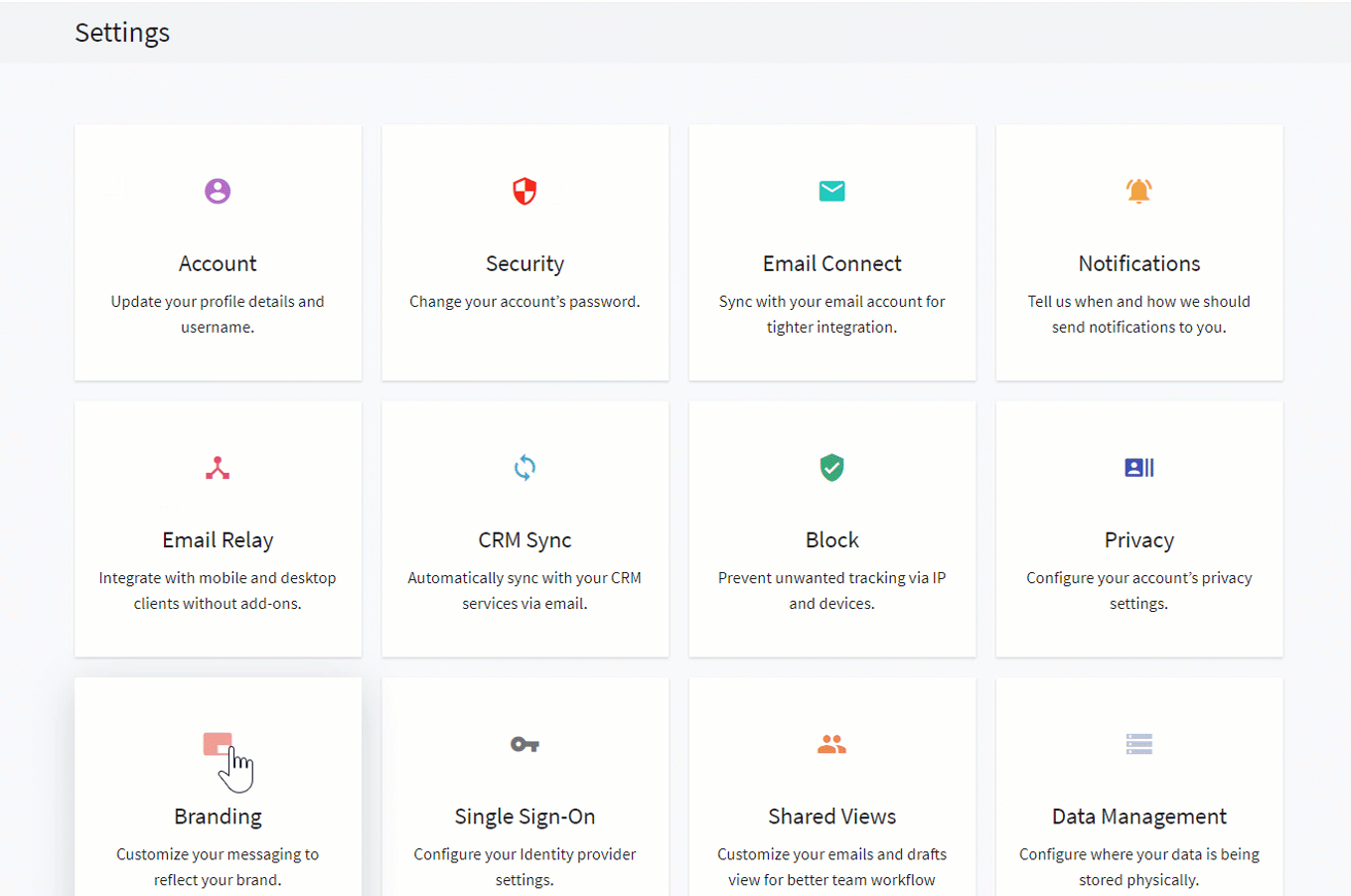 On the Settings page, click Branding.
The menus on the Email Designer tab enable you to change the following default settings:
Colors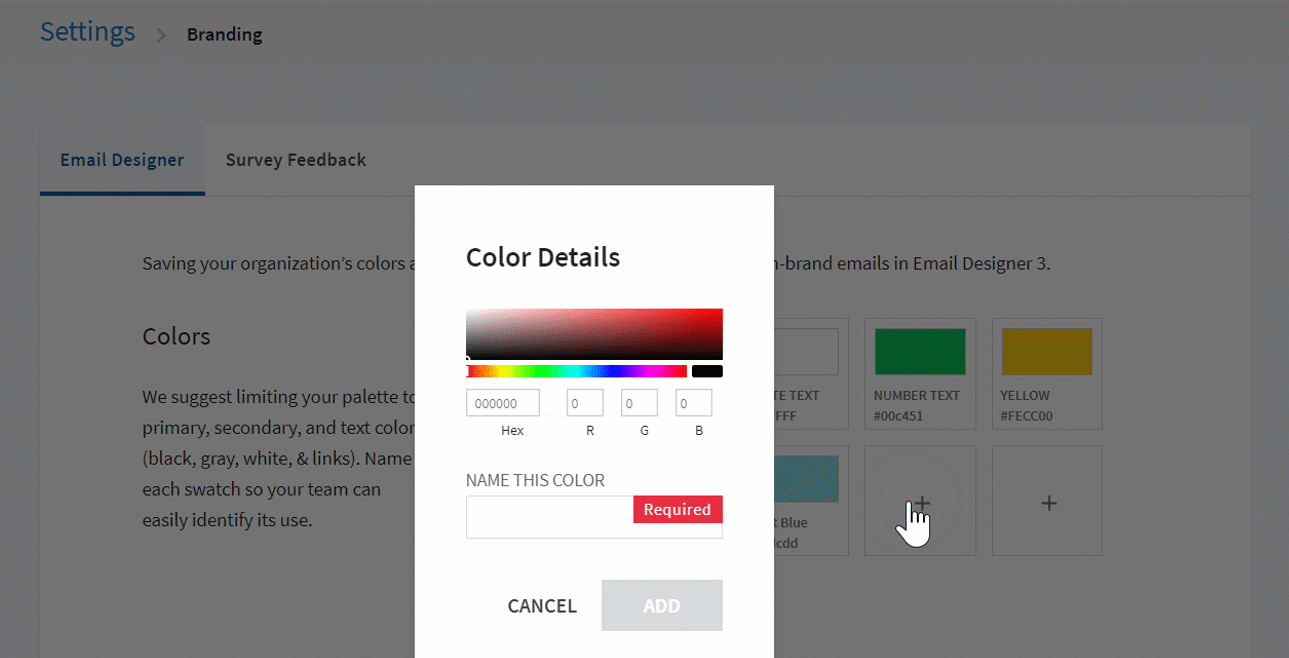 You can set custom colors by either changing the existing colors or by adding additional colors in the empty color boxes provided.
Click the + icon or the current color displayed in a color box
Select your color or add your HEX / RGB code
Name your color
Click Add
Once you've selected and saved your default colors, they are displayed in the color pickers for text, buttons, and backgrounds in the Email Designer.
You can learn more about formatting text in the Email Designer here.
We recommend limiting your palette to primary, secondary, and text colors (black, grey, white, and links).
Fonts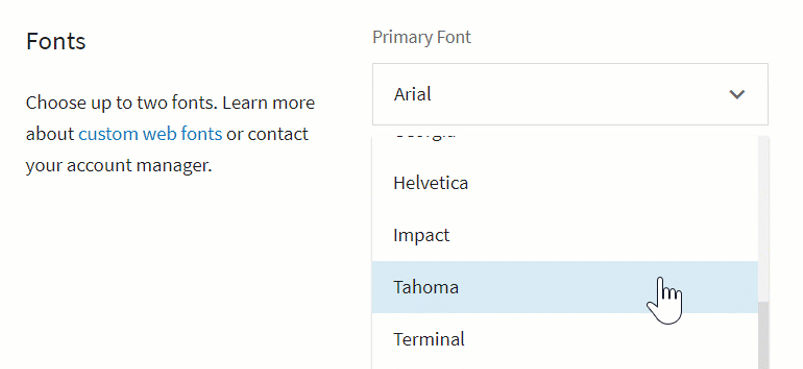 Select your organization's default Primary Font and Secondary Font. If you have already configured any custom fonts, this is where you are able to select them as defaults.
Please note that due to licensing agreements, we may not be able to fulfill all custom font requests.
Click here to learn more about the fonts supported by Employee Email.
Once you've selected and saved your default fonts, they are displayed at the top of the font picker in the Email Designer.
Links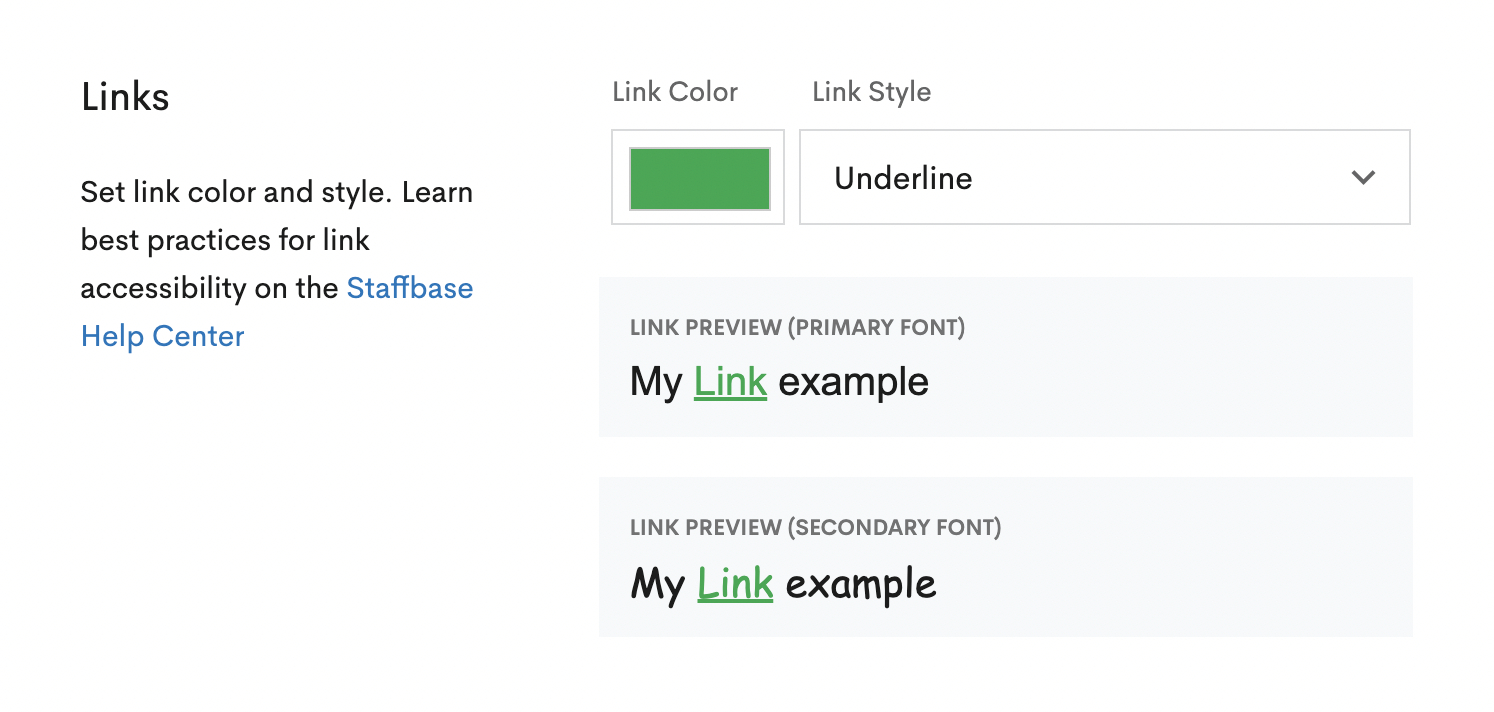 Select a Link Color and a Link Style of Bold, Italic, or Underline.
The Previews display how your links will look in your primary and secondary fonts.
Buttons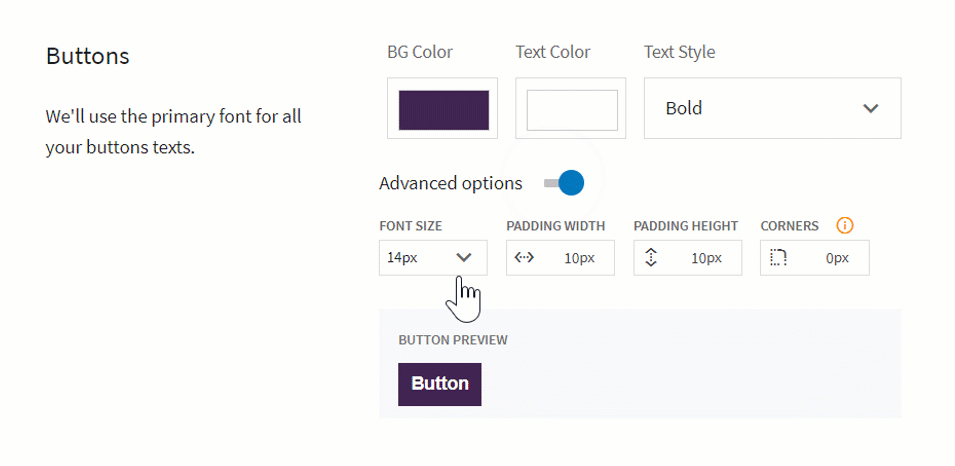 Select a default BG Color to display behind your button text, plus a Font Color, and Font Size. Optionally, toggle Advanced options to adjust Padding Width, Padding Height, and Corners.
The Button Preview displays what your buttons will look like in the Email Designer.
Social Icons

Choose a default set of social icons to display in the Email Designer and rearrange the order based on what is important to you.
The Social Preview displays what your buttons will look like when you add a Social Links element or quick block in the Email Designer.
Click Search social icons
A list of existing social icons displays


Click + or x to add or remove icons for your default set, or click the up and down arrows to change the order
To add an icon that is not already on the list, click Upload custom icon
Name your new icon and click Upload
When uploading custom icons, we recommend using a 28x28px PNG file with a transparent background


Click Add
Your new icon is added to the list that appears when you click Search social icons

How To Set Branding Permissions
If enabled, restrict users in your organization so that they are only able to use your default brand-aligned colors and fonts in their Email Designer drafts and templates.
Ask your Customer Success Manager for details.
To restrict on a per-user basis, follow these steps:
On the Team page, click the 3 dots next to the team member's name and select Edit User.
In the Feature Access section of their profile, uncheck the box for Styling Access.
Click Save & Update.