Staffbase provides on-demand translation of content in collaboration with the third party service Microsoft Translator. In order to activate the feature, you need to agree to the third party agreements. Contact your Customer Service Manager for more details.
On-demand translation helps users translate pages, posts, and comments, into the language predefined in the user's app settings, on request. In addition, if widgets are added to any of the pages or posts, those too will be translated on-demand.
In the Studio, navigate to Settings > Languages.
Enable or disable on-demand translations to your preference.


Click Save.
What Does On-Demand Translation Look Like for My Employees?
For an optimal user experience, we recommend that users enable the same language for their browser as in their app profile.
In this example, Spanish is set as the preferred language in the user profile, while the content of the post is only available in English. The automatic translation closes this gap and makes the content also available in Spanish.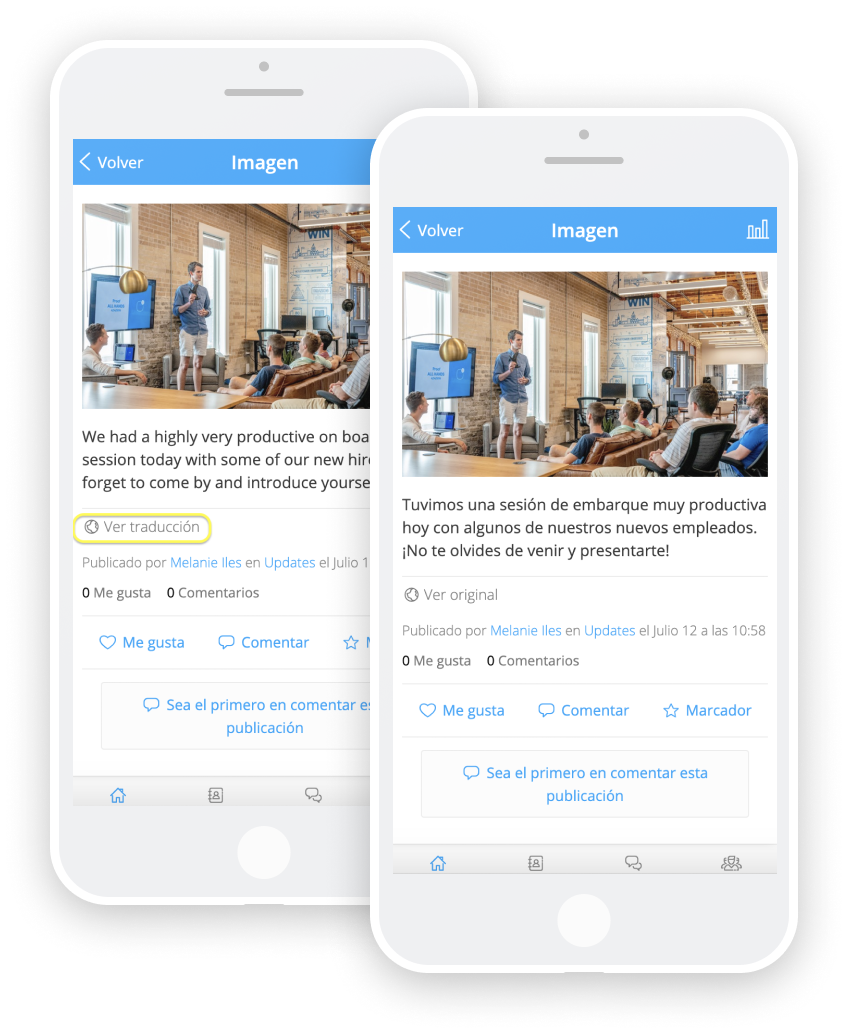 Additional Helpful Information: