Your internal communication platform represents the values and the culture of your organization. Staffbase offers various possibilities to infuse your organization's brand identity into your internal comms app. This helps you build a stronger bond with your employees and strengthen internal communication.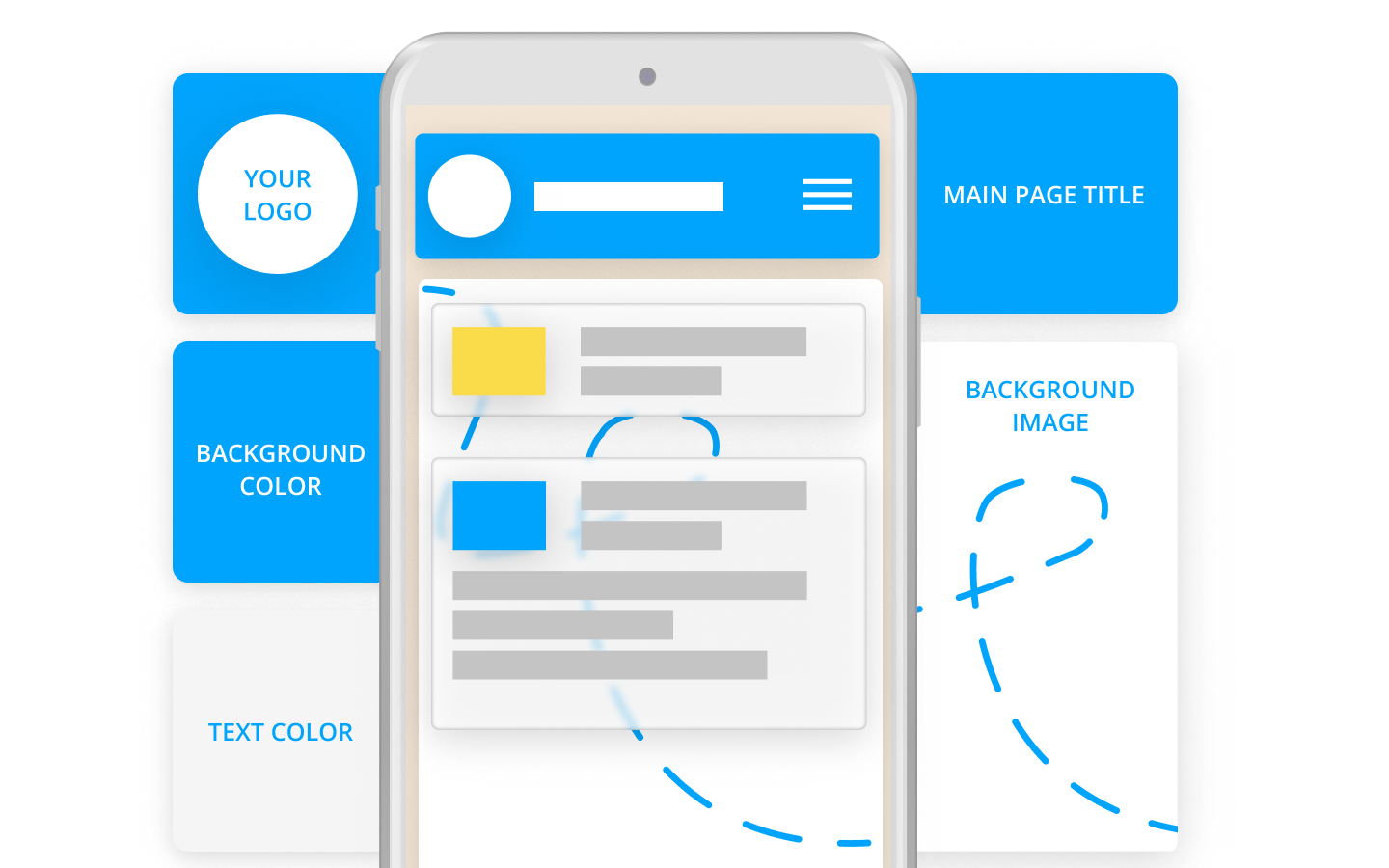 Logo
Upload a logo that reinforces your organization's core values. Your logo will be shown throughout your app. You can upload a square- or rectangle-shaped logo.
Requirements
Logo Size:
Square logo size exactly 40 x 40 px
Rectangular logo size exactly 120 x 40 px
Logo Format:
JPG
PNG
GIF
TIF
BMP
HEIC (iOS high-efficiency format)
Your logo will be used on both the native and the web app.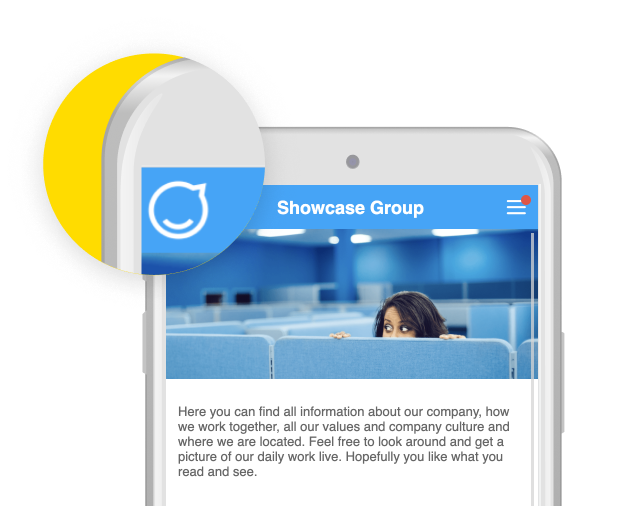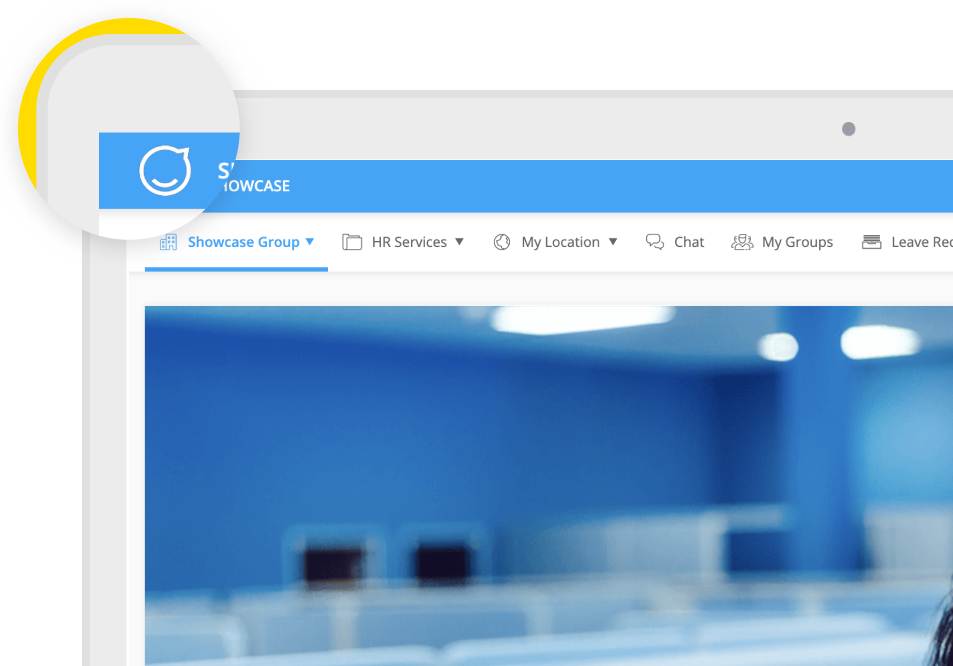 After uploading your logo, you can use the in-built editor to crop your logo.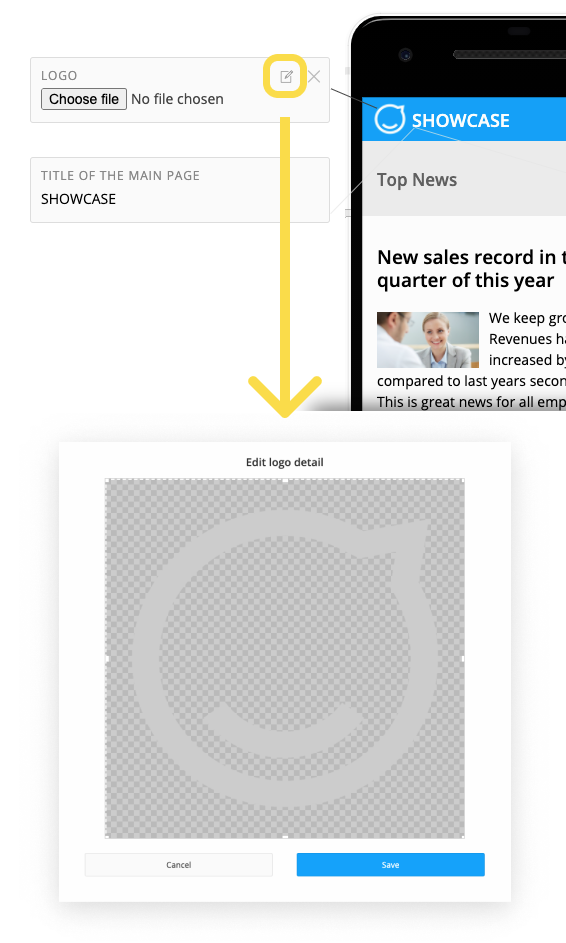 Title of the main page
Provide a header for the app's homepage. This can be your organization's name or tagline of your organization.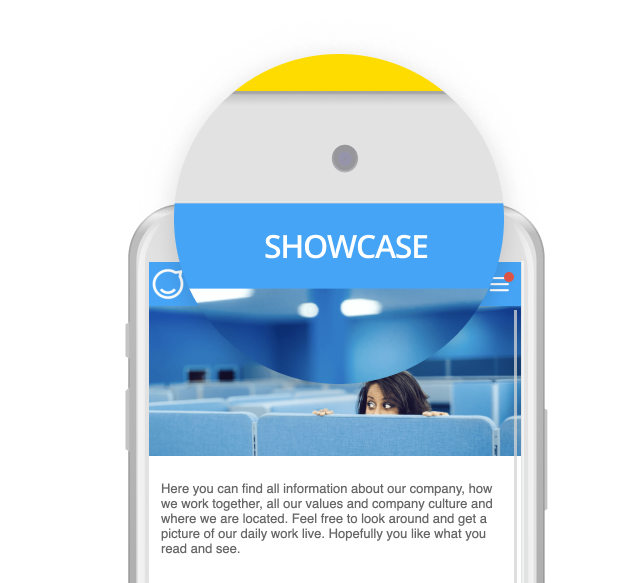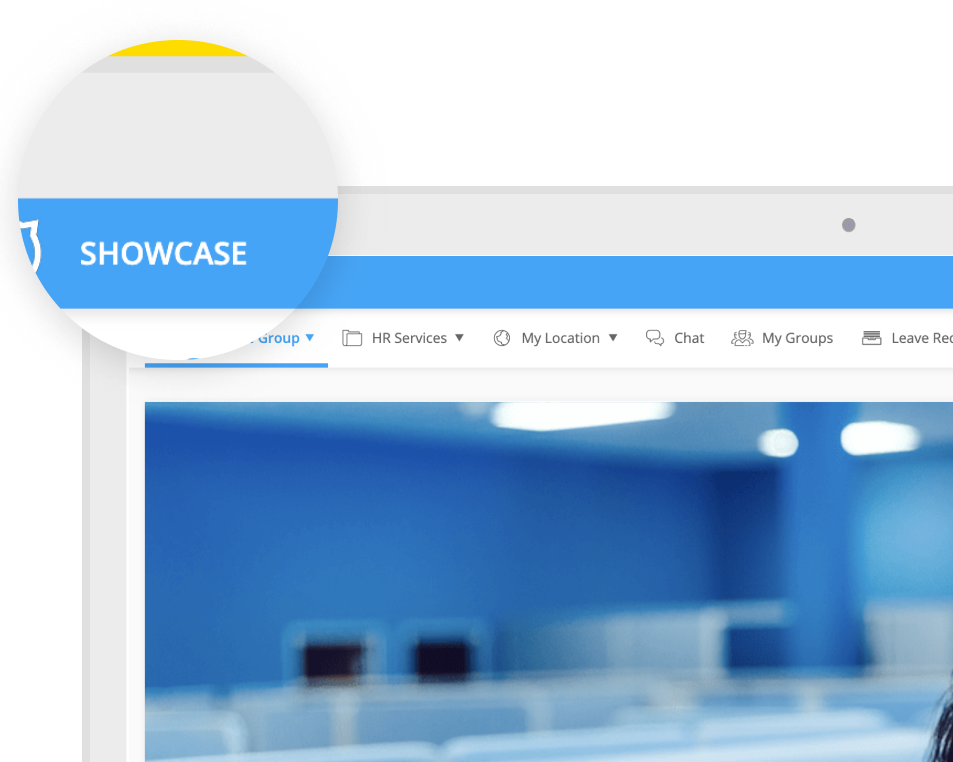 Background color
Set the background to your primary brand color. The background color will be used as the main theme for header and button elements in your mobile and web apps.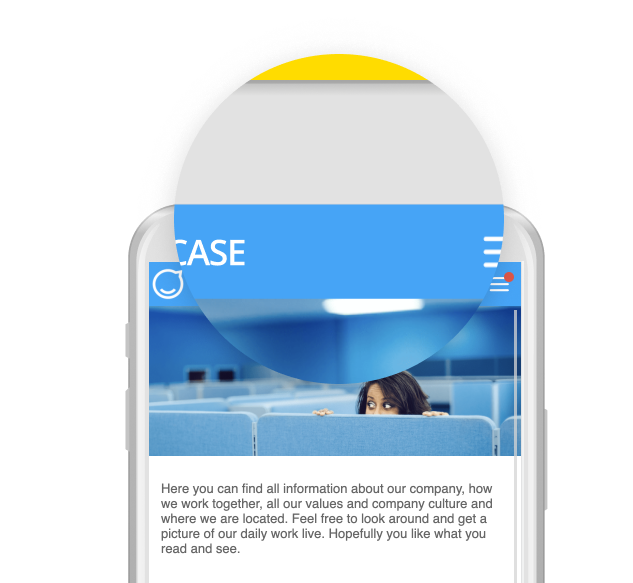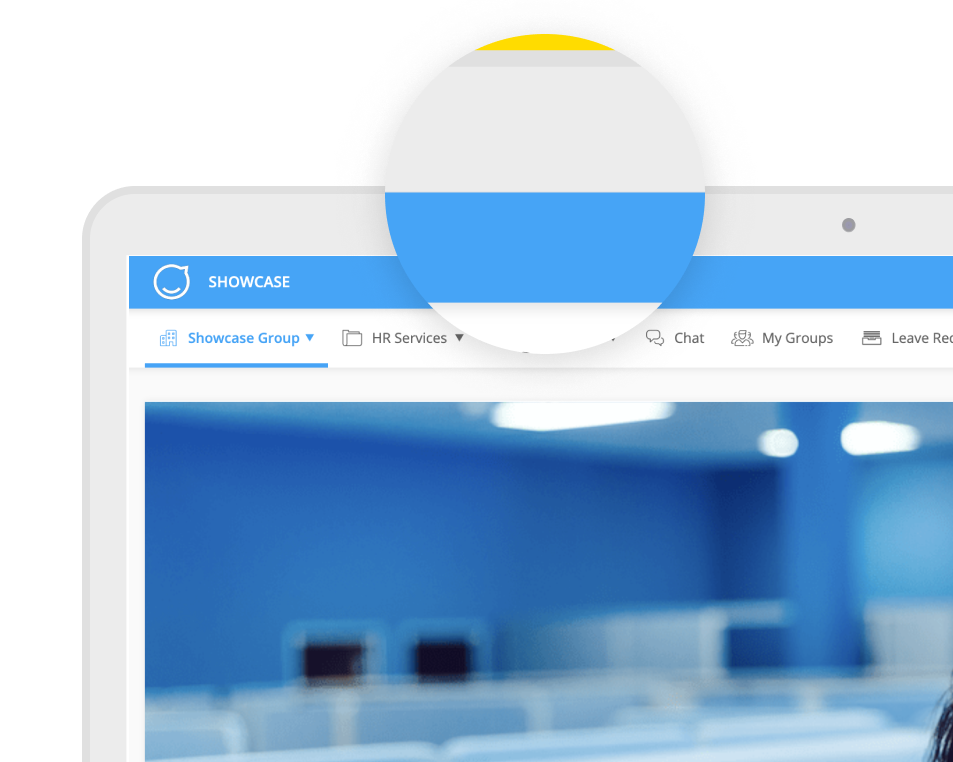 Text color
The text color is used for text elements in headers and buttons throughout your app. Set the text color to one that has a good reading contrast to your background color.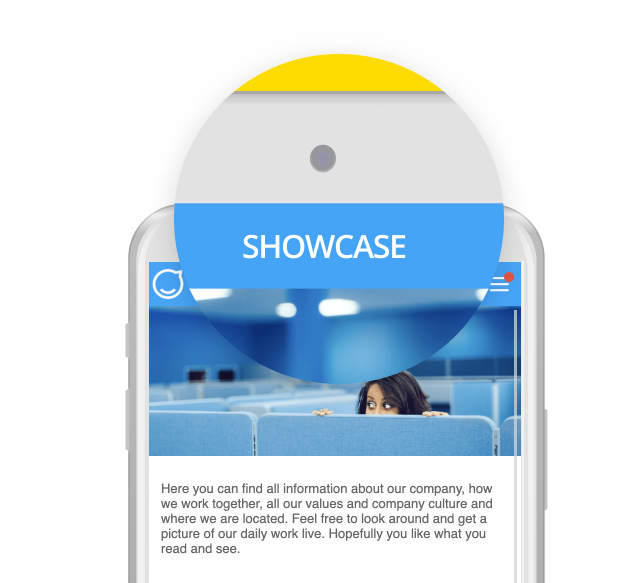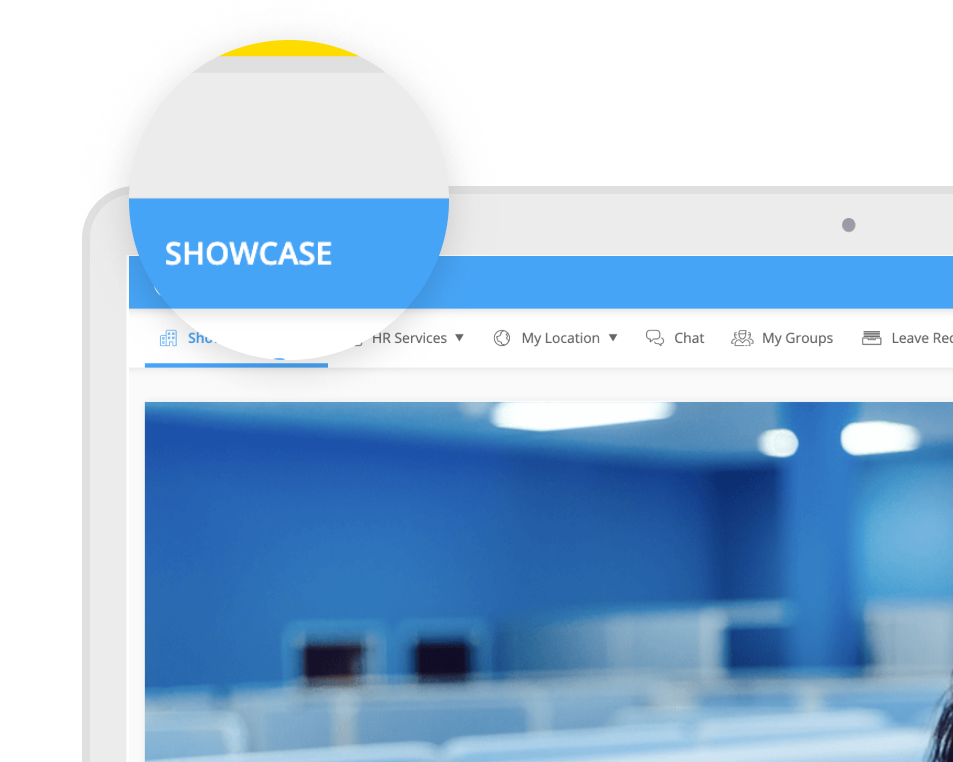 Background image
Optionally, upload a background image for desktop users of the web app.
Recommendations:
Image size 1920 x 1080 px or larger If the image does not match the recommended size, the image will be automatically zoomed or cropped to the optimal size, which can result in reduced quality.
The background image is used in the following places:
Your public area
Behind the login dialog, if you don't have a public area
Everywhere in your web app after login
How Your Users Will See the Background Image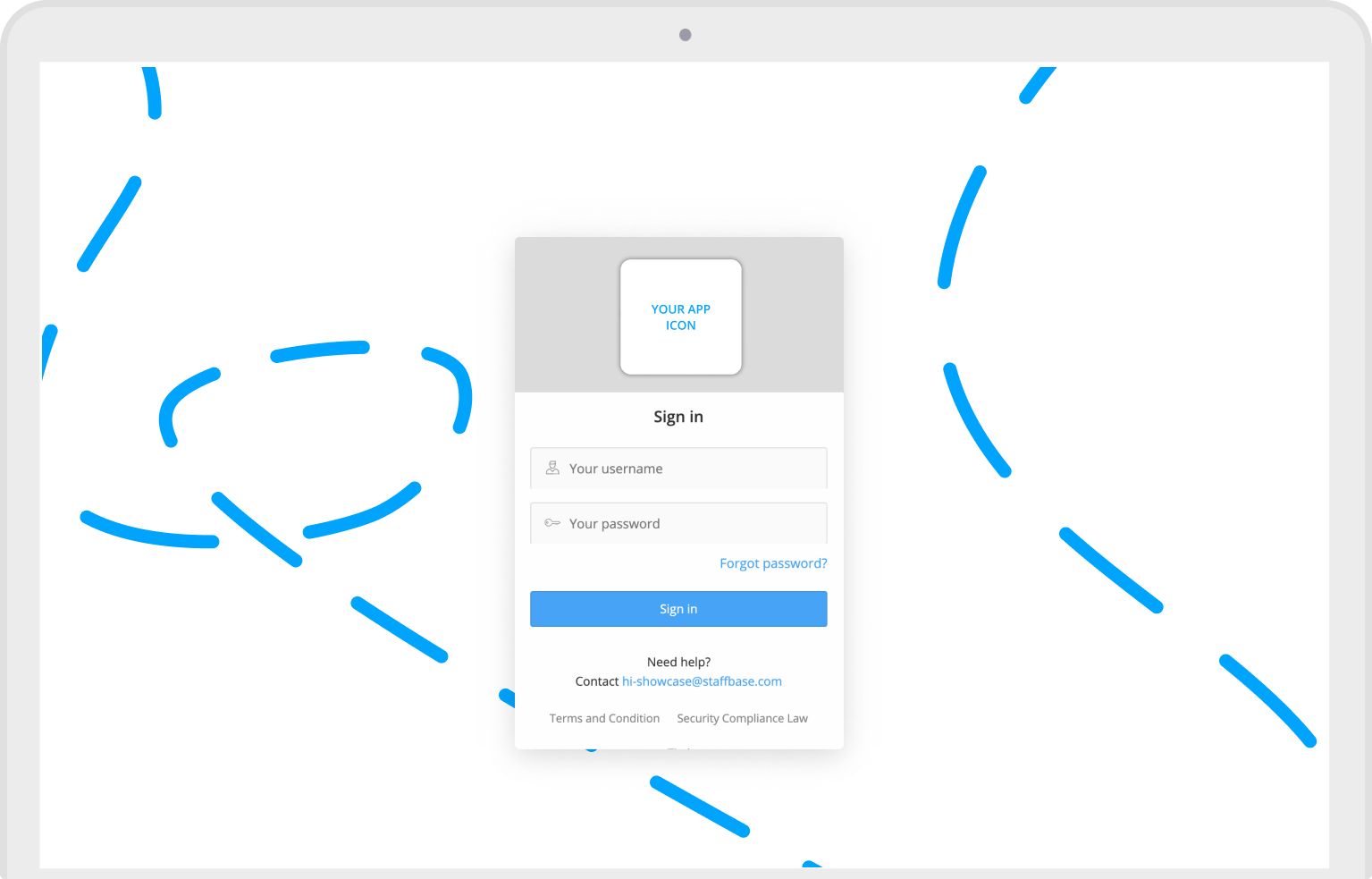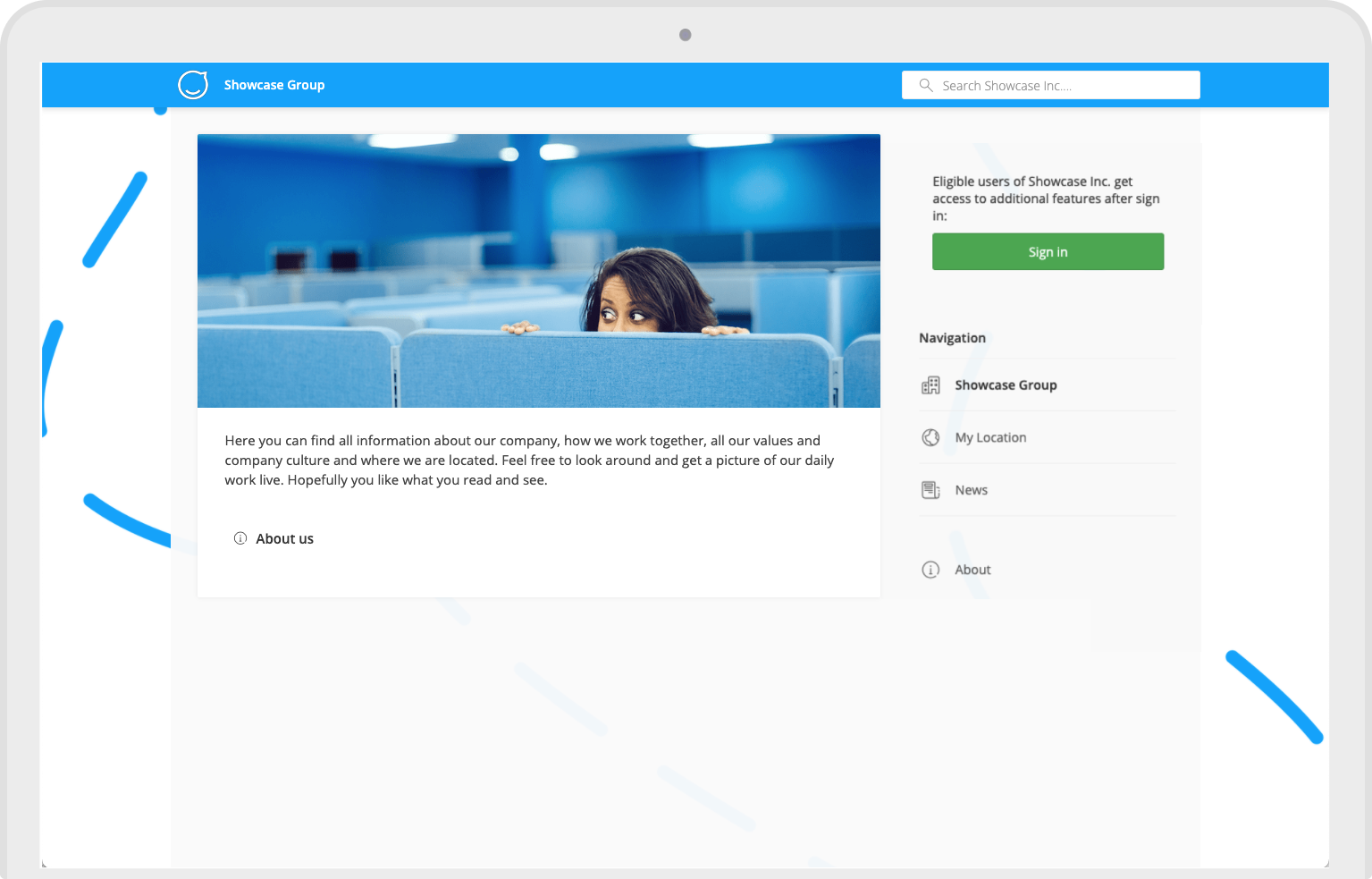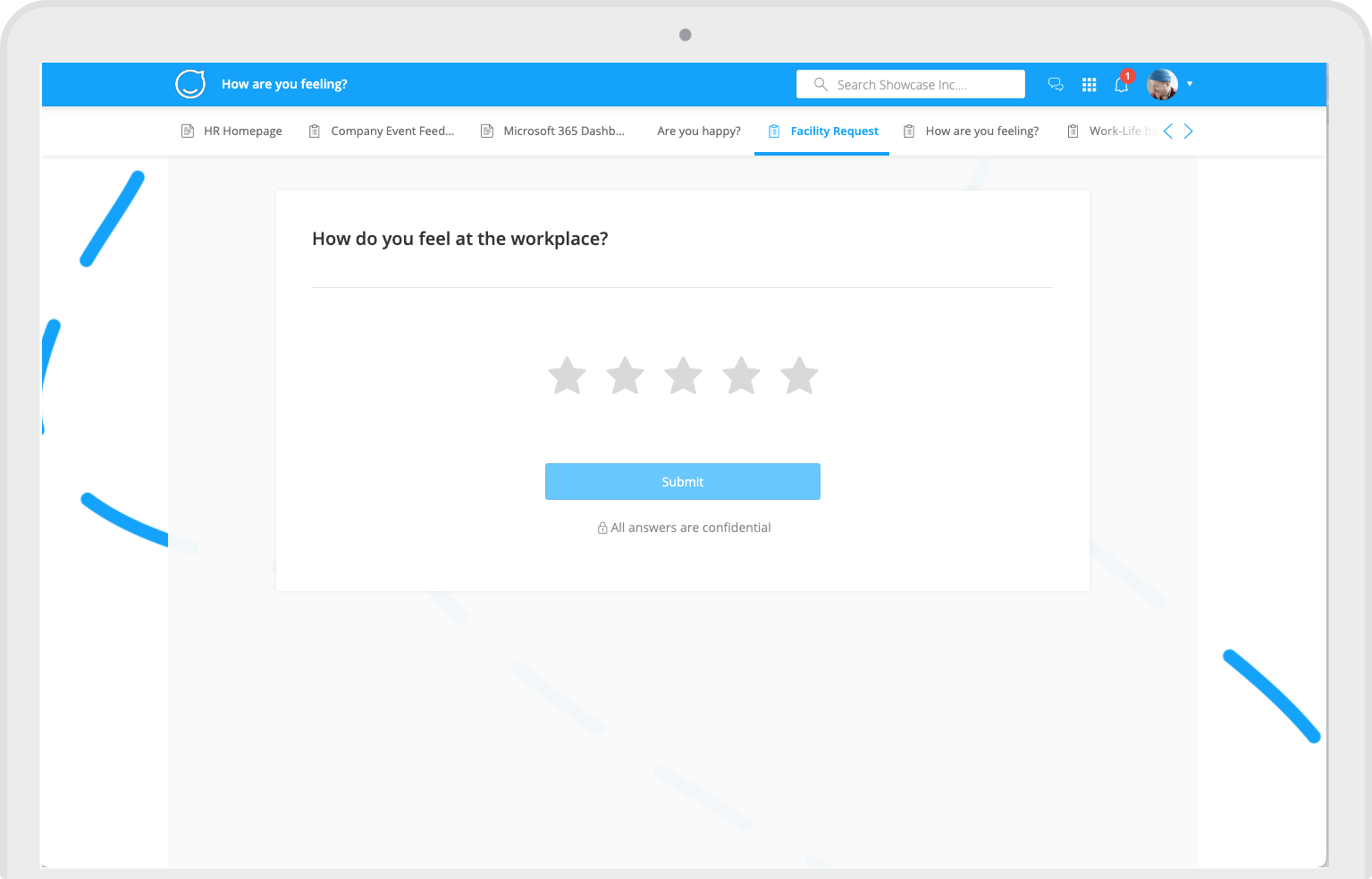 Welcome page with Banner Image
If configured, the welcome page is shown right after a user's first login and introduces the user to your app. You can use it to show your users the values, benefits, and functionalities of your internal communications platform or just say 'Welcome'. The user will see it just once after the first registration.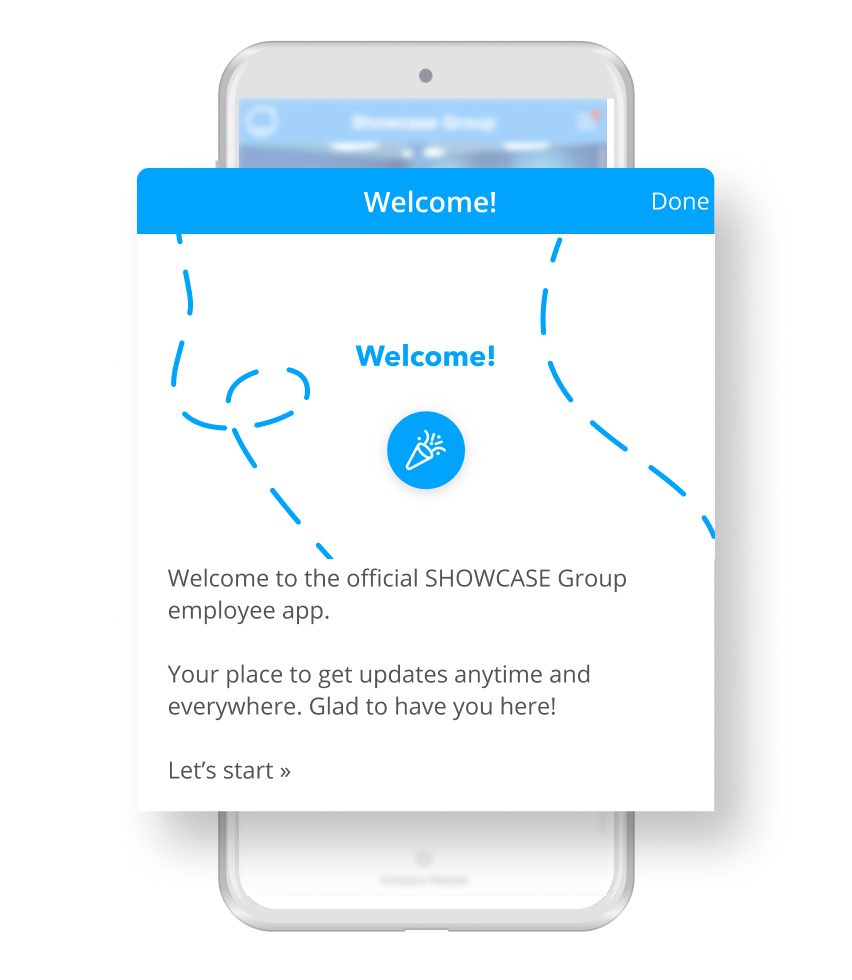 Requirements:
Aspect ratio 16:9
Image size 1920 x 1080 px or larger
Be aware of the safe zone: Make sure the critical elements of your image are centered and within a safe zone of 8,5% for the top and bottom of the image. With an image size of 1920 x 1080 px, the safe zone of 8,5% has a height of 91,8 px.