Menu icons are used in front of every menu item, for example, icons for news pages, static pages, folders, and plugins. Additionally, you can add icons on the mobile navigation bar for your quick links. You can choose between different icons provided by Staffbase.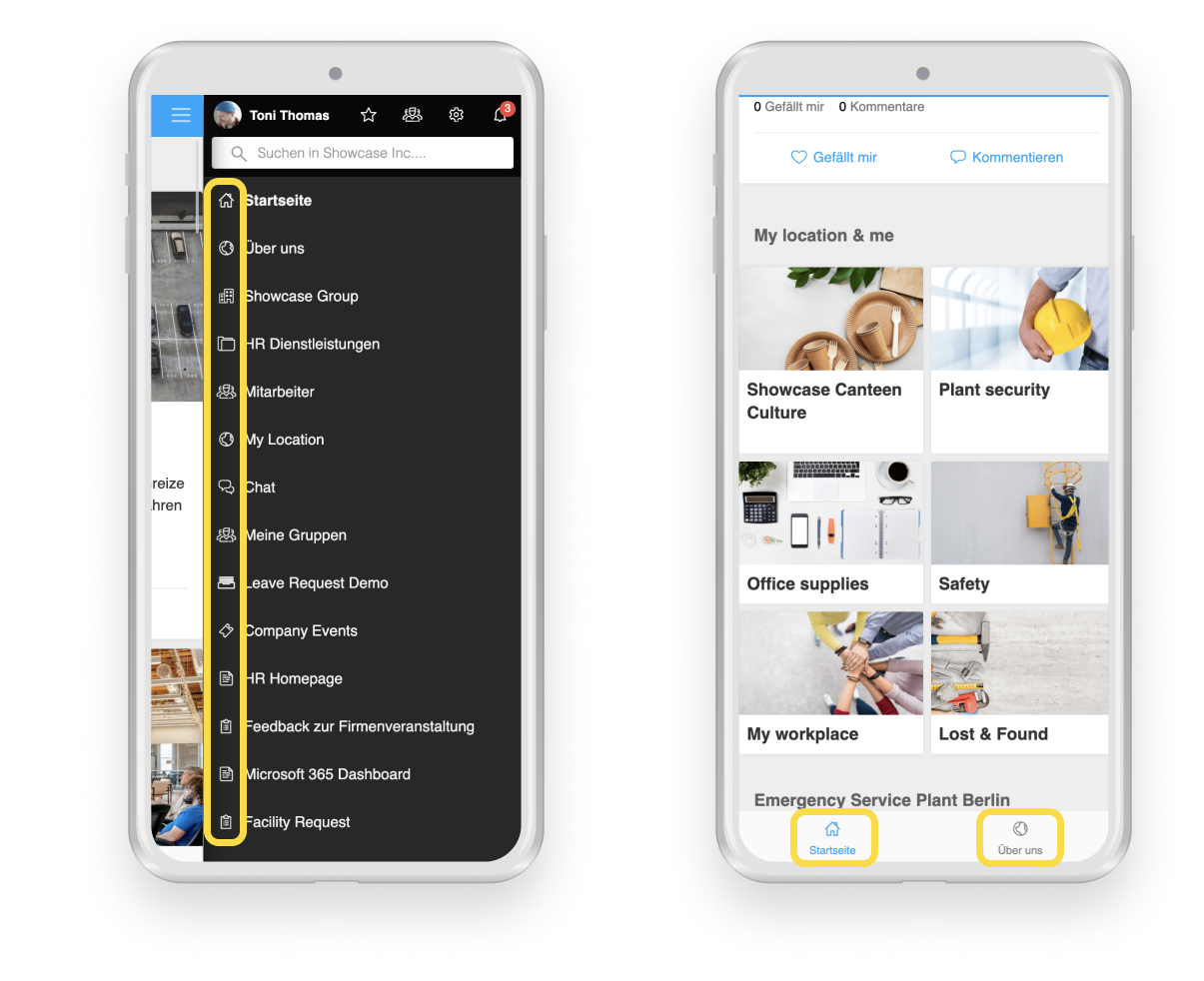 Available Staffbase Icons
Select an icon from the icon picker, for example, when editing the menu.