Do you find yourself sending emails to the same groups of recipients often? You can maximize your productivity and save time by creating a custom contact group in Outlook 2016! This feature only works if you have a business or student account, not a personal Office 365 account.
Outlook's Contact Group feature lets you send an email to a group of email addresses quickly under one name, e.g., "Close Friends" or "Support Team" When you send an email to the Contact Group, it goes to all of the recipients you've specified for that group. This functions in much the same way as a distribution list, but is set up through your local Outlook client directly.

Here's how to set it up:
| | |
| --- | --- |
| STEP 1: Open Outlook and click on the Contacts icon in the bottom left navigation pane. | |
| STEP 2: Click the New Contact Group button under the Home tab. A new window opens. | |
| STEP 3: Under the Contact Group tab, click Add Members and select From Outlook Contacts or your Address Book. | |
| STEP 4: Double click on each email contact you want to add to the Contact Group and click OK. | |
| STEP 5: Enter a name for the group. | |
| STEP 6:Click Save & Close under the Contact Group ribbon. | |
To send to this new Contact Group, you can compose a new email in Outlook as you normally would, only typing the name of the Contact Group in the TO/CC or BCC fields.
You can check who's in the distribution list by clicking the plus (+) sign beside the Contact Group name and, if needed, delete or add email addresses to the contact group itself.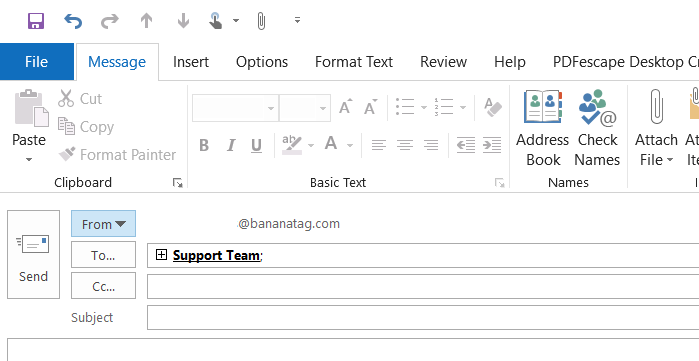 This is one of the best email shortcuts in Outlook when you have to send a mass email to a larger group of recipients. Keep in mind however that this only applies to your local Outlook client and will not be available to others on the same mail server (ie. Distribution Lists).