If you need to send a message on behalf of someone else and want it to appear as if it's coming directly from them, you can use aliases. Aliases allow you to send emails from a different email address specifically for certain communications, giving the impression that the message is originating from the person you're representing.
Prerequisites
Your Exchange account has Send As permissions for the alias email address.
An

Employee Email user account

has been created for the alias email address.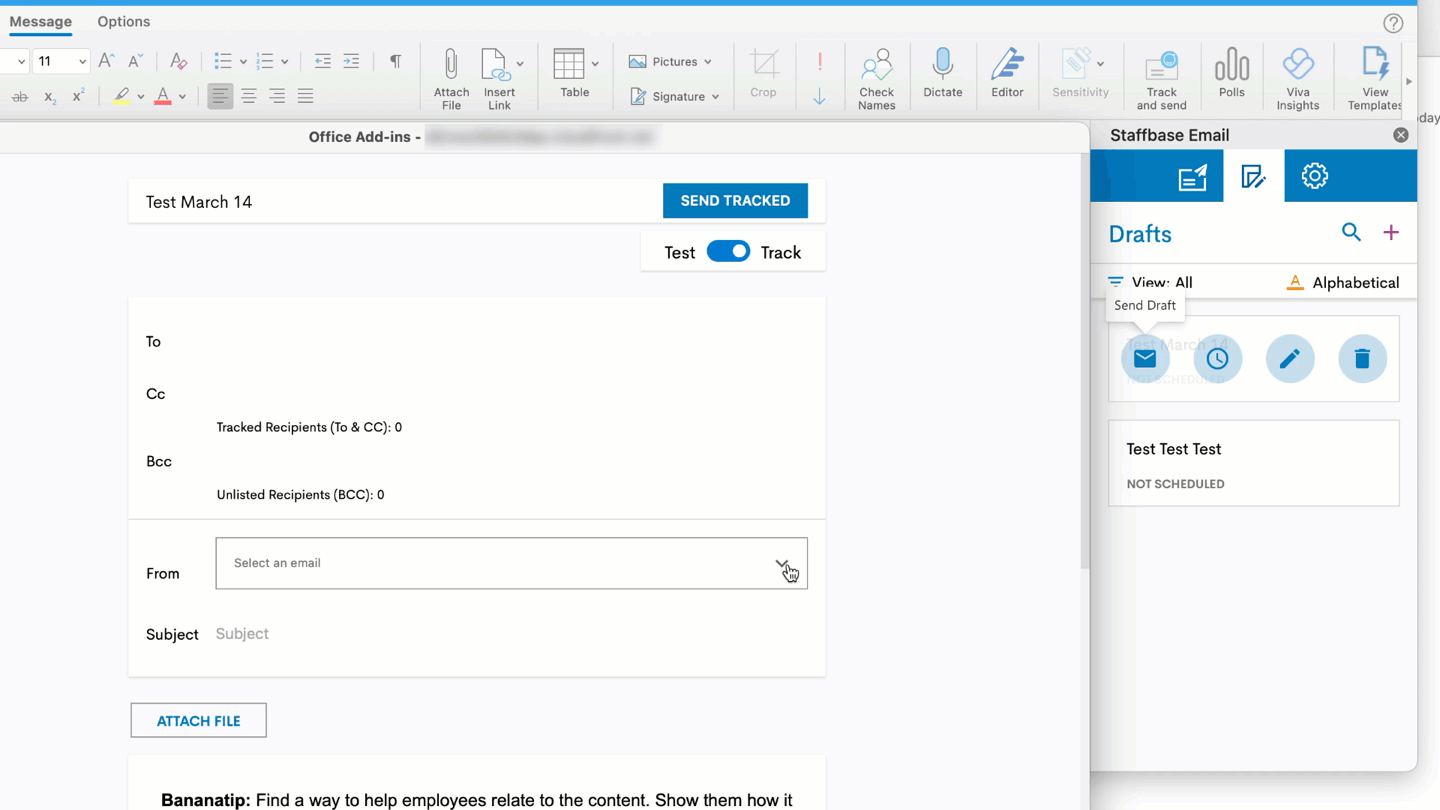 Adding an Alias for the Latest Add-in
In the From field of an Email Designer draft, open the alias selection dropdown.
Click Add New Alias.
Click Add An Account.


Type in the email address that you want to use as an alias.




If you have approval from your IT or Admin to send it from this address, you can successfully

Save

.

---
Sending From an Alias
Open your Staffbase Email sidebar for Outlook 365 in your preferred platform and authenticate.



Navigate to the Drafts section (second tab).

Hover over a draft you would like to send with your alias.


Select your preferred method of sending.




From within the Send Draft or Schedule Draft window, click on the From dropdown to select an email.


Click Add New Alias.

Click Add an Account.

Enter the email address to be used as an Alias and click Save.


As an authenticated user, you receive an email from the email address that you added. The email address is now available in the Send as another account window.

Close this window, and the added Alias is now available in the From dropdown.

Authenticated users can now send their drafts with this Alias.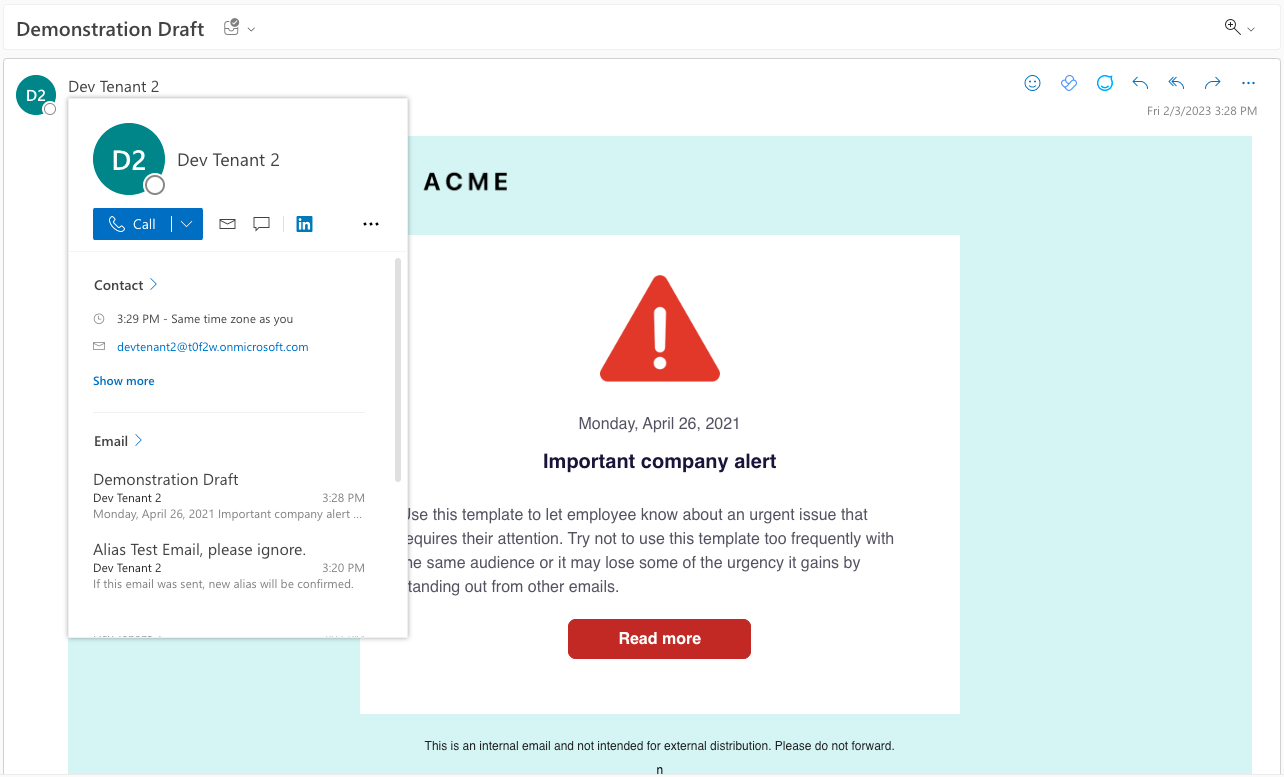 The O365 integration mechanism to verify your alias is to send an email through Microsoft Graph API. If a user can send an email through Graph API, they can use the alias feature within the O365 add-in.
---
Control Your Metrics
You have two options to determine the destination of metrics for your tracked communications:
You can send emails from 'internal@company.com' while directing the metrics to your personal dashboard.
You can just configure the metrics to be sent to the account associated with the From address.
Option 1: Track with primary account.
This sends metrics for any emails you track and send to the Employee Email account that you are using to authenticate within Outlook 365 - generally your individual work email.
Option 2: Track to its own account.
This sends metrics to the Employee Email account associated with the mailbox you are sending from as an alias if this account exists. If it does not exist, an error occurs.