With Microsoft 365 Connections, you can activate Microsoft 365 search and widgets for your employee app or intranet. Once your users sign in to their Microsoft 365 account from their employee app or intranet, they can access the Microsoft content their editors have added and search for Microsoft content using the search function.
Microsoft Connections Workflow
You can securely connect to your Microsoft 365 user accounts from the Staffbase platform via a Microsoft Azure AD app and use search and widgets for Microsoft 365. To set up the Microsoft connection, follow the steps: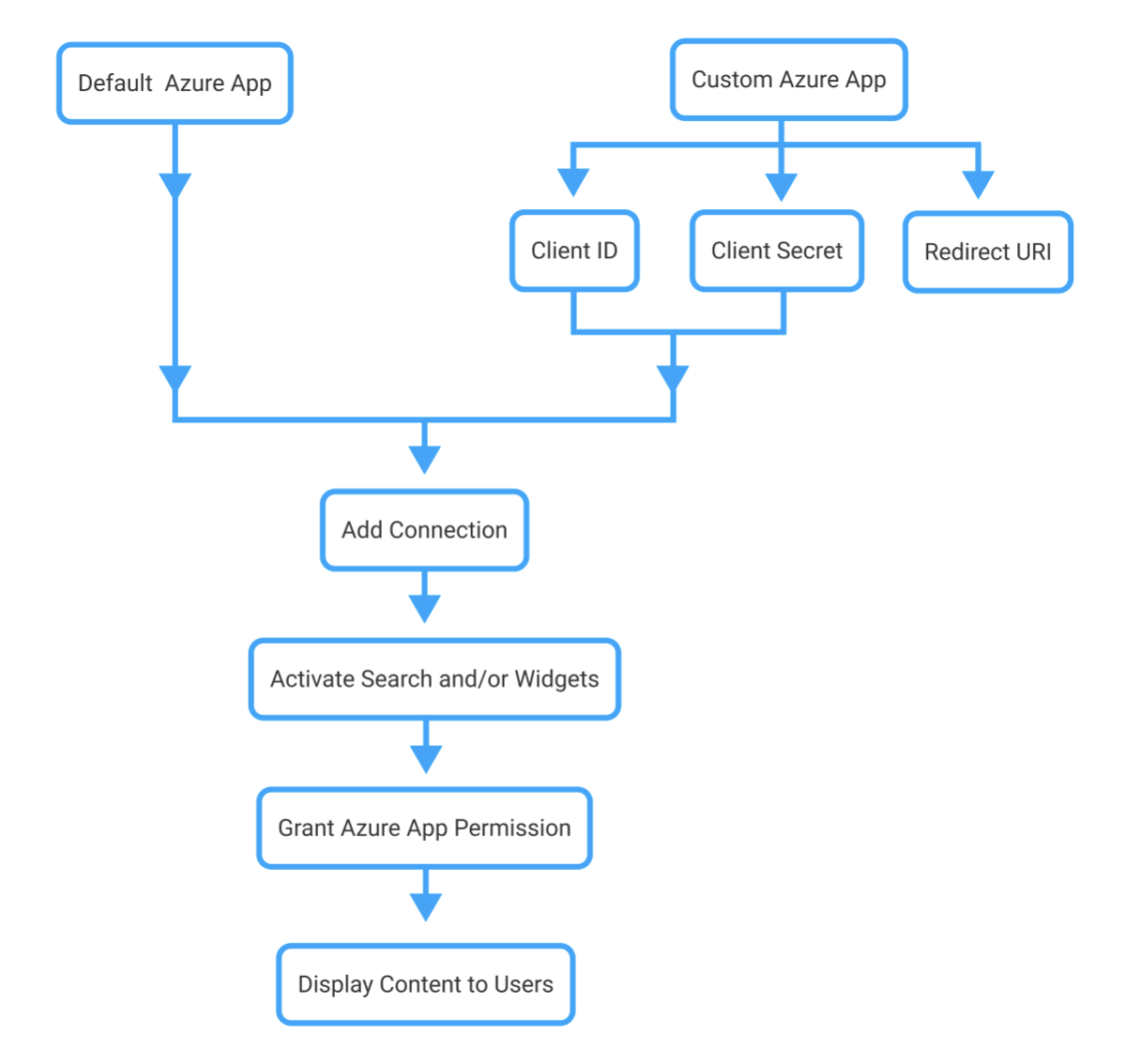 Add Microsoft Connections with an Azure app.
You can add the connection using one of the following apps:

Default Azure App:

Select the option for a ready-made Azure AD enterprise application from Staffbase.

Staffbase recommends using Default Azure App for a quick setup.

Custom Azure App: Select the option for a custom app, if you want to:

Display a custom app name, logo, and description in the permission request dialog.
Use first-party Azure enterprise applications or already have an own Azure app with the same permission scopes in place and want to limit the number of enterprise applications.

You need to create an Azure app and provide the Azure Client ID and Client Secret to add the connection for the Custom Azure app. In addition, you need to create the redirect URI. Learn more.

Activate Microsoft 365 search and widgets for the Staffbase platform.