View Emails Sent by Aliases
For Employee Email, the web app/Studio provides an overview of the emails with detailed status information, including those sent with aliases. The information displayed depends on the respective roles:
Admin roles and above can access all information.
Users can see the information for aliases shared with them.
For more information, see Viewing Sent Email Details in Employee Email.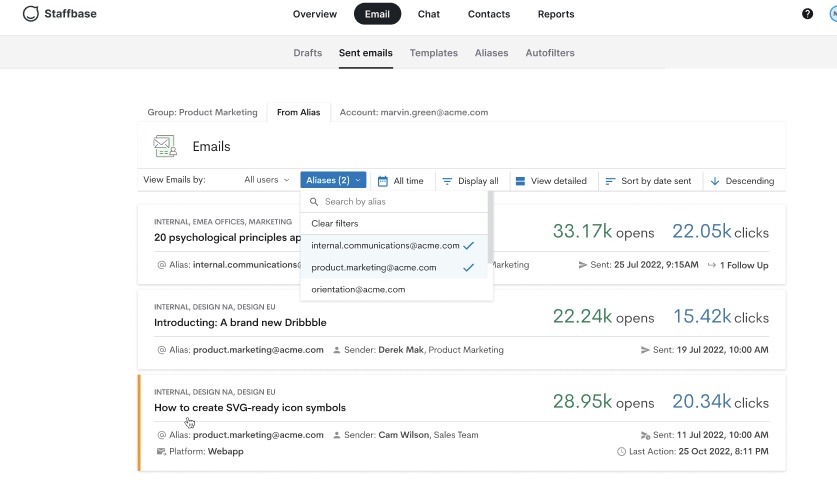 View Metrics Associated With Aliases
The distinction between alias and primary email addresses allows for flexible and comprehensive insights into your tracked emails.
You can easily switch between your primary account and any shared aliases on the Overview page.
Default reports contain all tracked emails accessible to the logged-in user's emails and their emails sent from shared aliases.
The Reporting page allows you to filter for display emails and to generate data from specific users.
If an alias' display email matches the display email of a user (active or deactivated), both of their sent email data will be generated together in Reports.
For more information, see Reading and Interpreting Metrics in Employee Email.