The Microsoft 365 Extensions page lists all the Microsoft 365 installation packages that can help you build meaningful integrations with your communications platform. You can download the latest installation package for the respective integration, install the file, and get your integration going.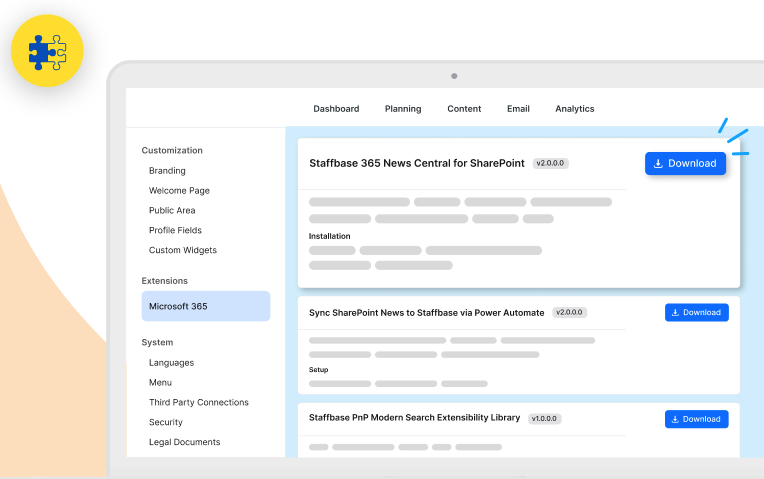 The Microsoft 365 Extensions page contains the download packages for the following integrations:
The Microsoft 365 Extensions page includes the installation packages required to build the above-listed integrations. It does not affect how existing
Microsoft 365 widgets
,
plugins
, or
connections
work.
Downloading an Integrations Package
In the Studio, navigate to Settings > Extensions > Microsoft 365.
The Microsoft 365 Extensions page opens.


Click Download for the integration of your choice.
You have successfully downloaded the installation package file. Now, follow the setup instructions of the respective integration to complete the installation.
Additional Helpful Information