Hashtags are a way of tagging content with relevant words or phrases. Everyone can use hashtags in comments, and those with the correct permissions can also use them inside content, such as news posts and pages. They are available on the web app and on mobile versions 4.8 and higher. To use a hashtag, just type the pound symbol (#) and start typing the word or phrase you want to use.
Hashtags can be used for a number of different reasons, for example:
Making content around a specific topic discoverable.
Showing support or excitement around an initiative.
Showing self-expression, such as humor, opinion, or mood.
Discover Hashtag Results
You can also deep-dive into a specific hashtag just by clicking it. An overview page for that hashtag will open, allowing you to quickly see every news post and page where it appears. Comments that include the hashtag are not shown on the overview page.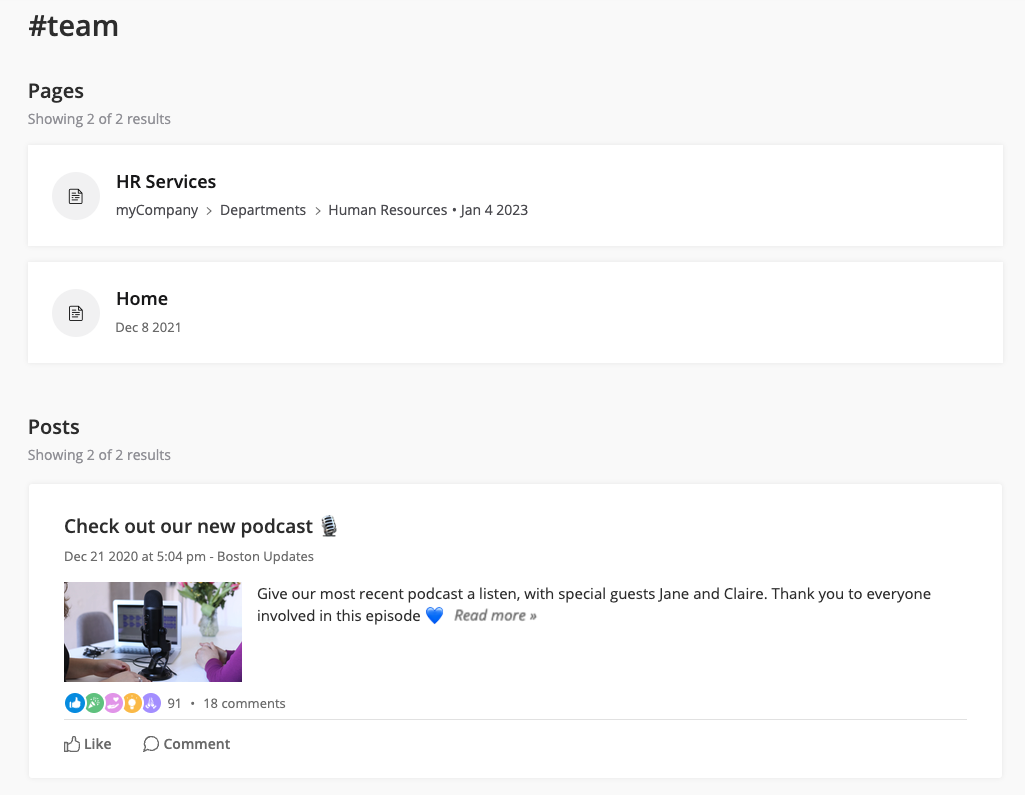 Additional Helpful Information: