When you create a new channel, select the channel type Update if you want to allow authors to quickly post content of a personal nature without having to worry about structuring their message. The updates posts act as a social wall for users to engage in lively and meaningful interactions through content that is brief.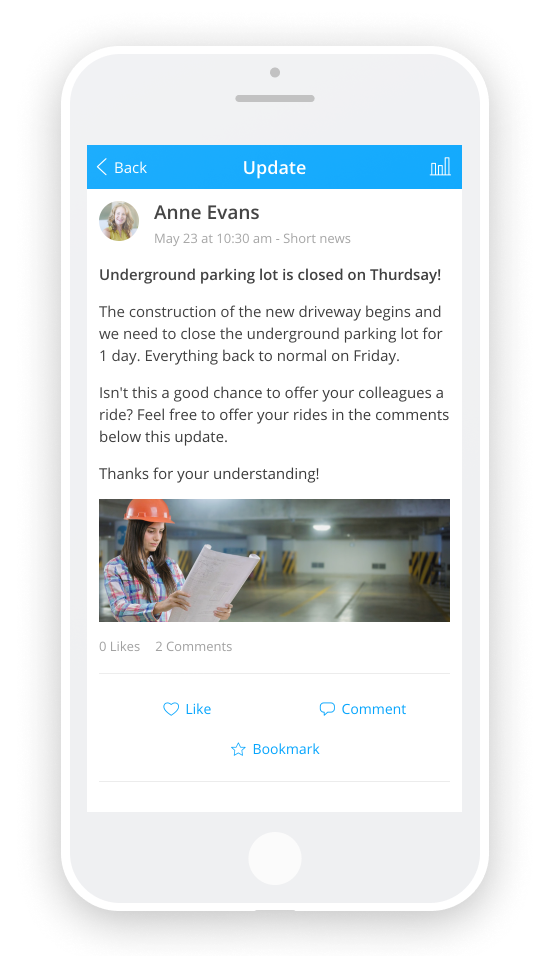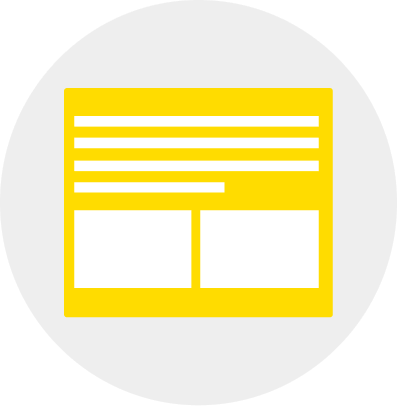 What Content Works Best in Updates?
In the Updates channel, you can compose brief notices. For example, to give employees organizational updates, such as, changes in the shift schedule or information regarding company events. It also works ideally as a bulletin board or microblog, such as a CEO Blog.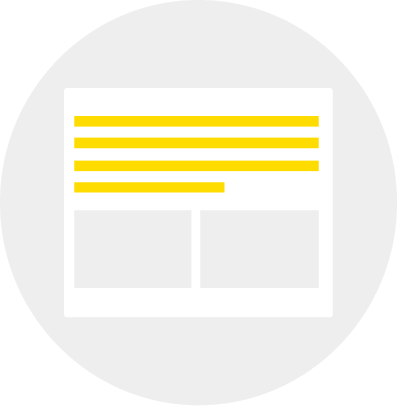 Short Text
The text is displayed at the top in update posts and most often is short and to the point. The content in an update is often time-sensitive and only relevant for a short time. That's why the focus is less on creating a polished design and more on getting information out to the users as quickly as possible.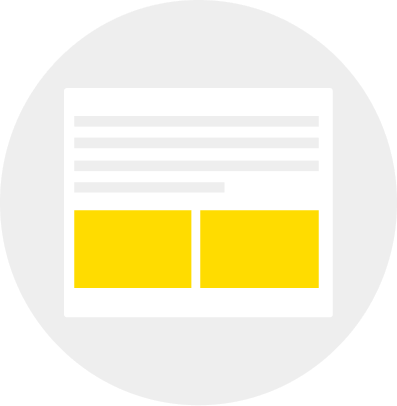 Optional Media
Below the short text message, you have the option to add several images and videos to complement your short text. When there are more than four pictures or videos, the gallery is presented to the users with an easy-to-view expandable and collapsible format.