Organizations are increasingly using specialized tools and systems for each process. An HR system to manage your human capital, a learning management system to ensure your workforce stays ahead of the curve are some of the examples of different tools and systems. Bring these systems closer to your intranet or employee app and create an automatic workflow to streamline your business processes.
Use workflow automation to:
Improve workplace efficiency
Automate repetitive tasks in a workflow and reduce manual errors that may otherwise occur. Simplify the business processes and add efficiency to everyday operations.

Cross-system integration
Bring together tasks in different tools and systems to function as a single automated process.

To automate your workflows with Microsoft Power Automate, use the Staffbase Connector for Power Automate and include the Staffbase platform in your automated workflows.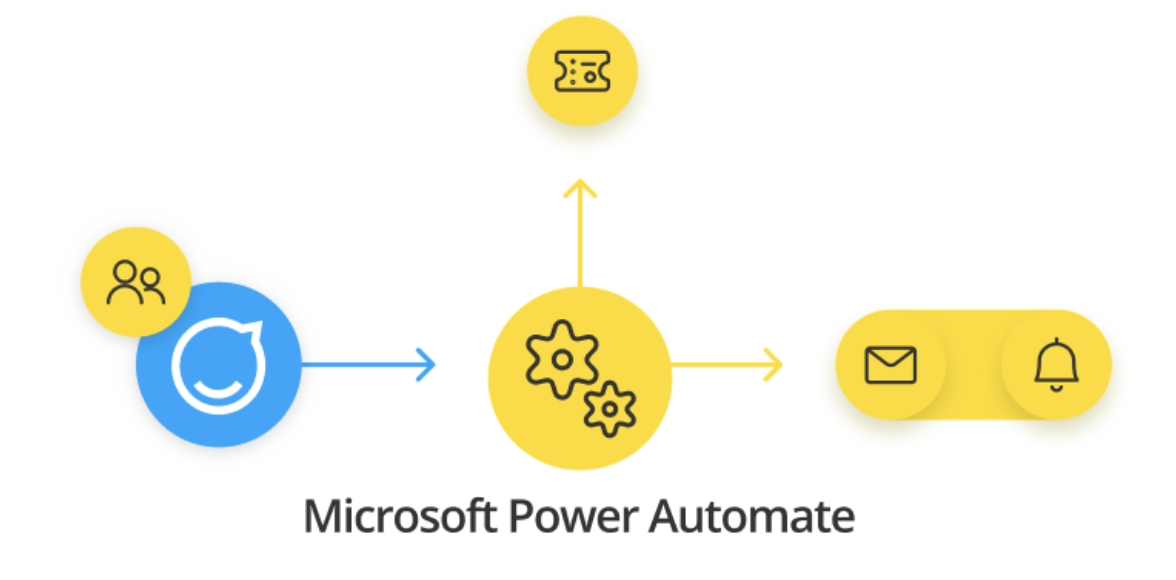 Use the Staffbase Connector for Power Automate in your workflows:
Ready-to-Use Templates
Staffbase provides different workflow templates that you can configure and use to solve specific business problems. The following are the templates provided by Staffbase:
Staffbase News Sync
This package has three templates to support syncing news from SharePoint to your Staffbase platform. Learn more.
Staffbase Sentiment Analysis
This template helps you analyze negative sentiments in your Staffbase News comments. Learn more.
Build Your Own Workflows
You can build your own Power Automate flows with the Staffbase Connector and then configure it. Here are some examples of business use cases for which you can build your own workflow.
Example:
News Post Moderation

Create a workflow to retrieve posts on your social wall from the Staffbase platform using the News API. Use further Microsoft services to identify posts with derogatory or inappropriate content. In case of a finding, notify the administrator and the user automatically via email and in the notification center in their employee app or intranet.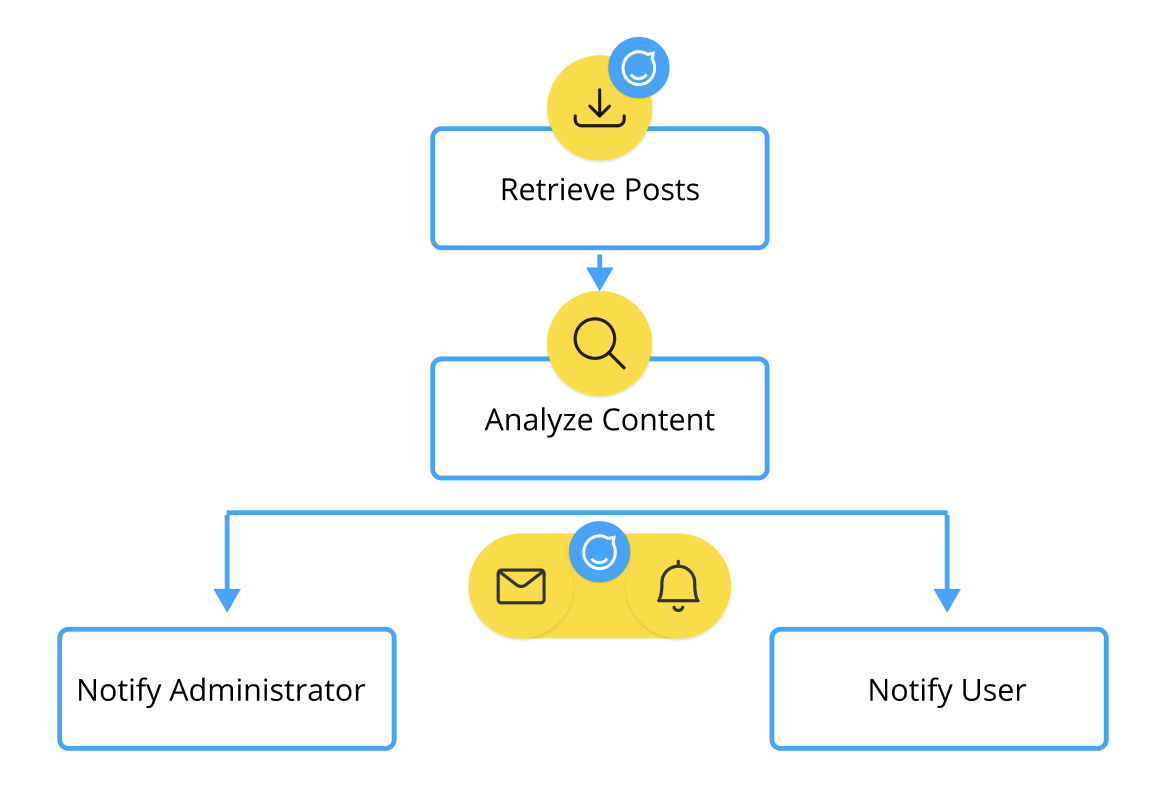 Example:
Facility Management

Create a workflow to manage facility management handled by a third-party organization using the Forms plugin. When users report a facility incident, the facility manager will get the details of the incident from the form. Finally, when the facility manager resolves the issue and records it in their ticketing system, users will get notified in their employee app or intranet.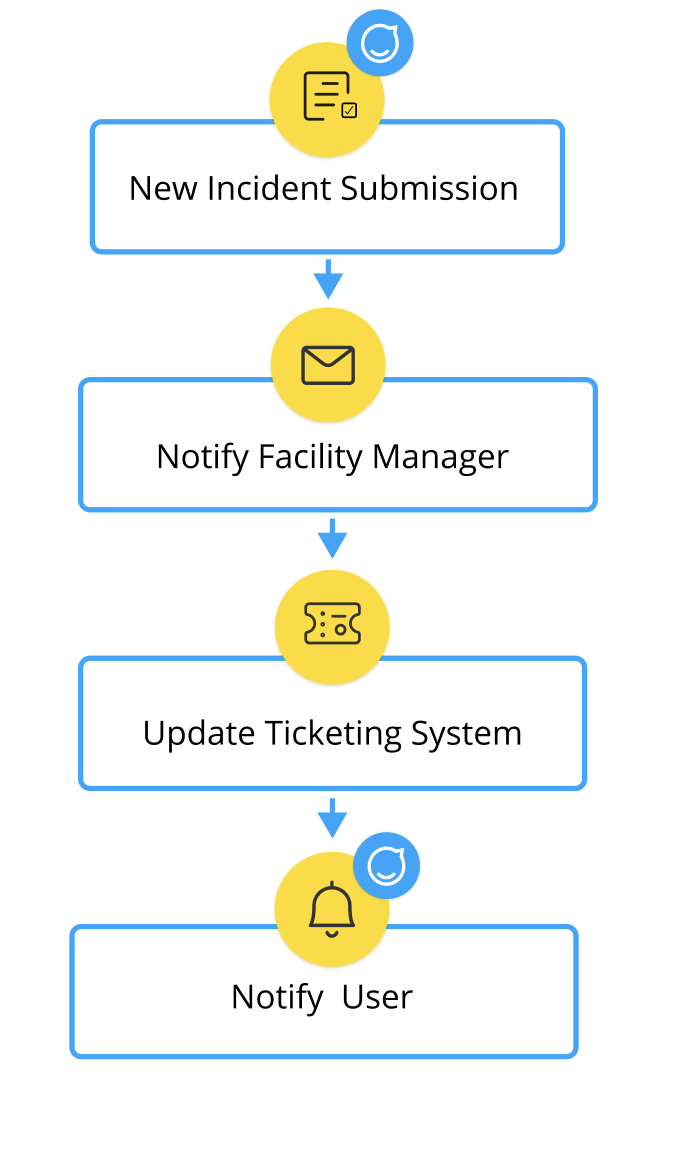 Example:
New Learning Notification
Create an automated workflow that combines your learning management system and the Staffbase notifications. Send notifications to users via their employee app or intranet when mandatory learning courses are overdue or new learning materials have been added to their learning management system.