Couldn't find the answer you needed? Please feel free to contact Staffbase using one of the following options:
Email
Submit a support ticket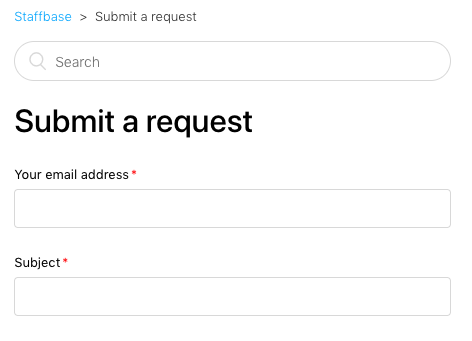 Click the Support button in the lower right corner.

Click Contact us in the bottom right corner.


Fill out and send your support request.

Please get in touch! We're happy to help!