Staffbase PnP Modern Search Extensibility Library leverages the PnP Modern Search web part and the Staffbase News API to search for Staffbase News in SharePoint. Users can enter keywords to find a Staffbase news post and open the post from the search results. You can elevate the search experience for your users using this integration in several ways, depending on your business use case.
Use this integration to support your business use cases:
Create a search hub for Staffbase News in SharePoint.
Add a dedicated search box on a page. After your users search for a keyword, they are directed to a search page.
Add a results page with the last modified or published Staffbase News.
Display Staffbase News in its own search results tab.
Customize the look and feel of the search display to align with your corporate brand identity.
How the Search Looks for Your Users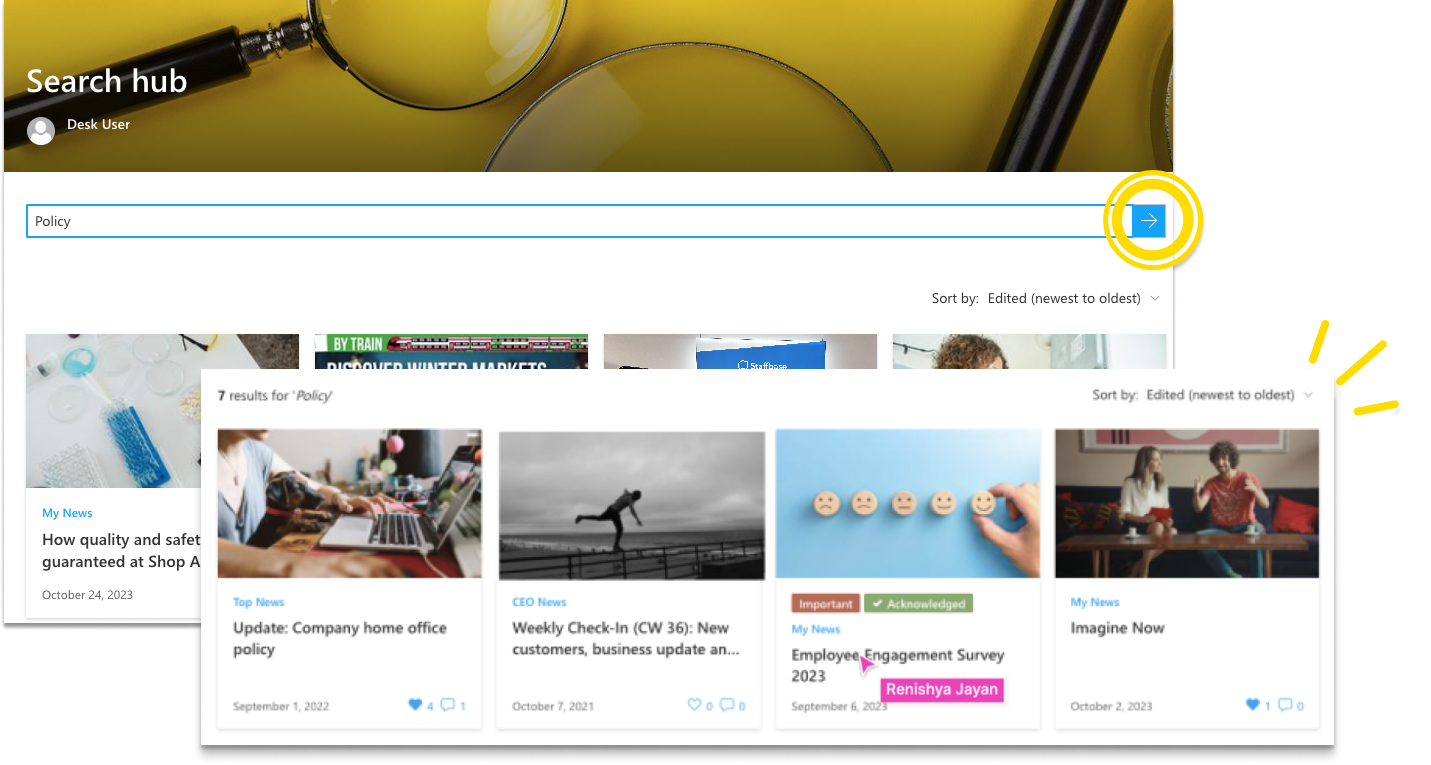 Additional Help Information