Once you've installed the Quiz Calendar plugin and added your first calendar, you can start adding content to the calendar. You can add text, images, quiz questions, or a combination of these content types to each individual calendar day. 
Adding Quiz Questions to a Quiz Calendar
In the Studio, navigate to the Quiz Calendar you want to add content to.
Click on the day that you want to add content to.
Optionally add any of the following content types:
Title
This will display in bold above the contents for the calendar day. 
Image
Add, for example, a commemorative or celebratory image.


The quiz calendar only supports images up to 12 MB in size.

Text
Add some text, such as fun facts around your initiative, different holiday traditions, or to build excitement around an event.
Click Add a Question.
The fields to create a new question display.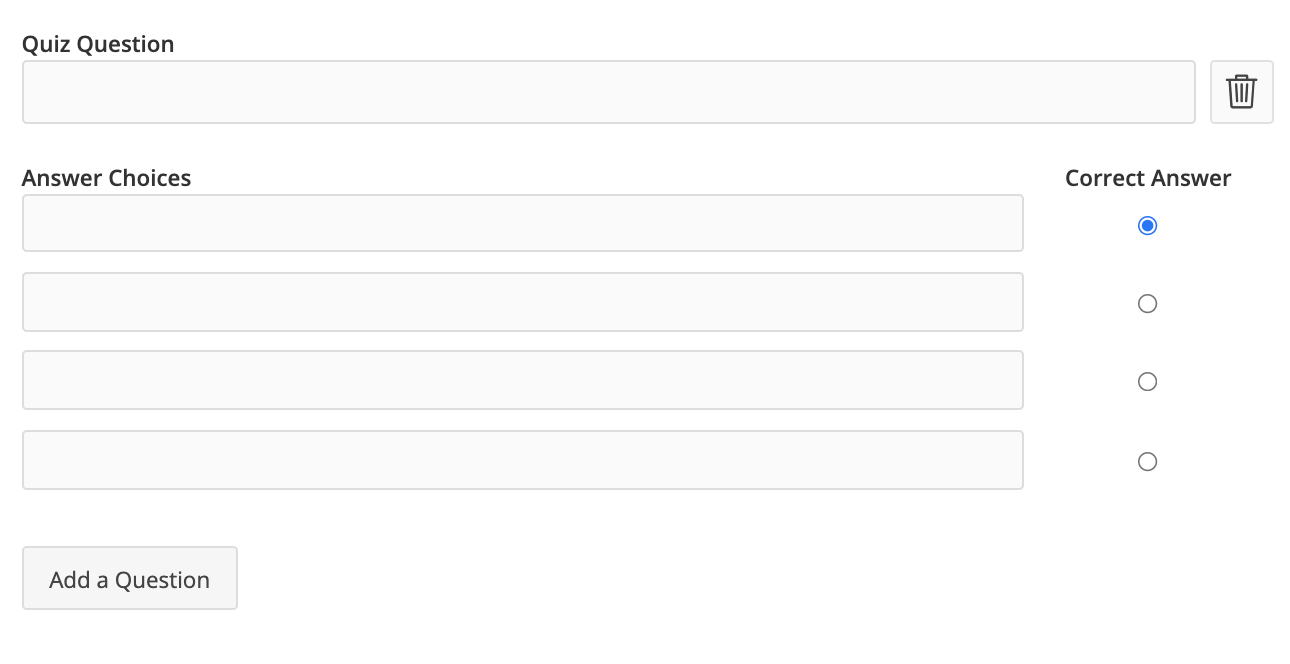 Enter a quiz question.
Under Answer Choices, enter up to 4 possible answers to the question. 
Under Correct Answer, select the correct answer to the quiz question.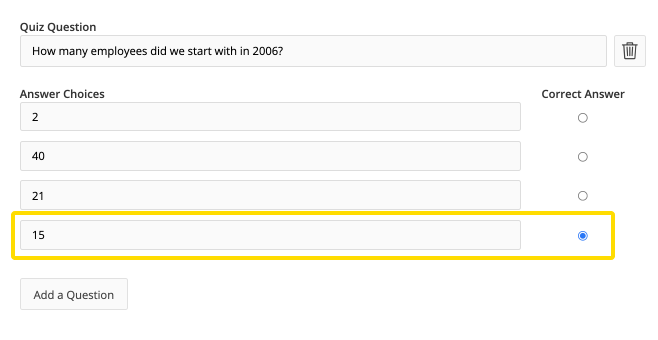 Repeat to add content to additional days for the quiz calendar. 
Click Save. 
You have added questions to the quiz calendar. You can add more or preview quiz questions at any time. 
Previewing Quiz Calendar Content
You can easily test your quiz questions and preview how users will see content before publishing the quiz calendar. 
In the Studio, navigate to the quiz calendar you want to preview. 
Click Preview.
The preview dialog opens. 


Select for which device type you want to preview the quiz calendar contents. 
Click on a quiz calendar day to preview its content.





Anyone with editing rights to the quiz cannot participate in the quiz even after it's been published; however, they can play quiz questions both in the app and from the preview in the Studio any time without influencing the ranking.
How Users Will View the Quiz Calendar in the App
This is how a quiz calendar with a custom image background can look for your users.