In your Employee Email account, you have the option to change your own preferred display name and email address.
The email address associated with your account is used to sign into the web app.
Only emails that you send from this address are tracked in your account.
To send and track emails sent from an alternate email address, you must have access to a

Employee Email

account associated with that email address.
If you have the Staffbase App and/or Intranet integrated with Employee Email, edit your name and email in your main Staffbase profile.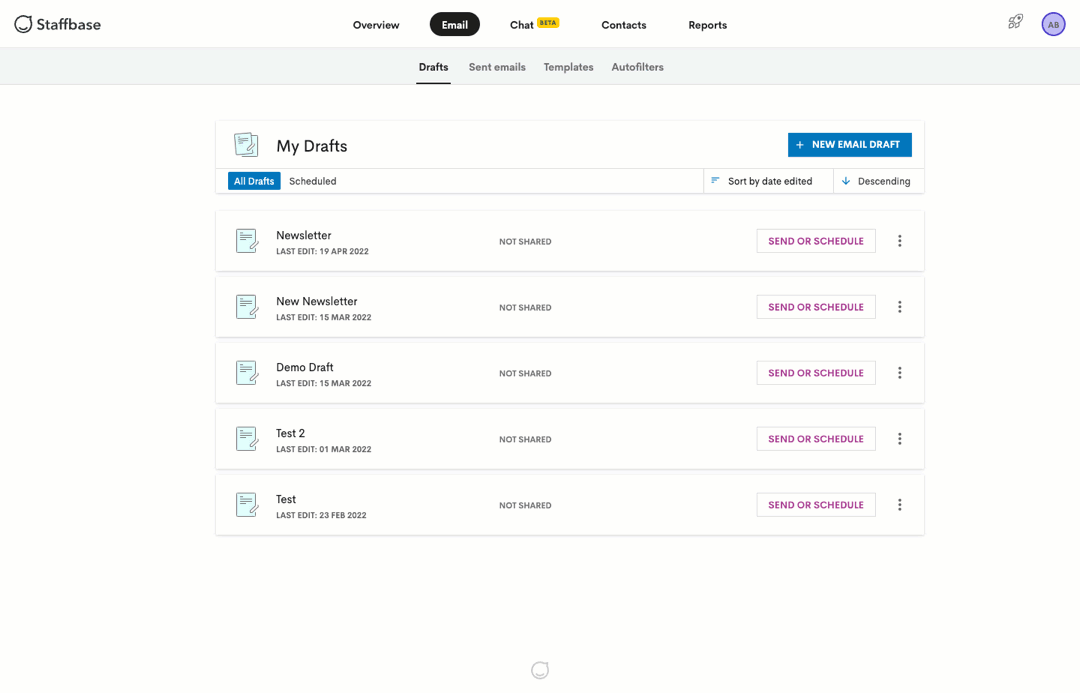 Change Your Display Name
On the Settings page, click Account.
Edit your First Name and/or Last Name, then click Save and Update.
A "Saved!" notification is displayed.
Change Your Email Address
On the Settings page, click Account.
Click Change Email.
Type in a new email address that you want to use with your account.
To complete this process, you must already have access to the inbox for the new email account.


Check the box labeled I'm not a robot, then click Change Email.
A confirmation email is sent to the new email address.
In the new email account's inbox, check for a confirmation email.
If you do not find one in your inbox or your spam folder within a few minutes, contact Staffbase Support for assistance.
Open the email and click Confirm.



A confirmation page opens in your web browser.


Click Back to Login and use your account's new email address to sign into the web app.
Your password stays the same as before.
After this change is completed, only emails that you send from the new email address will be tracked in your

Employee Email

account.