If you have enabled the newest version of the Outlook 365 add-in, your tools for choosing and managing aliases have changed. 
Learn what's different, and how you can try it out.
Note on product naming: Bananatag became Staffbase Email in January 2022.
Some key aspects of Staffbase Email temporarily retain the Bananatag name, such as app.bananatag.com, etc.
For all intents and purposes, Bananatag and Staffbase Email are synonymous.
Want to send from a different email address for a particular communication? Sending on behalf of a colleague and need it to come From them? You need aliases!
In This Article
Add an Alias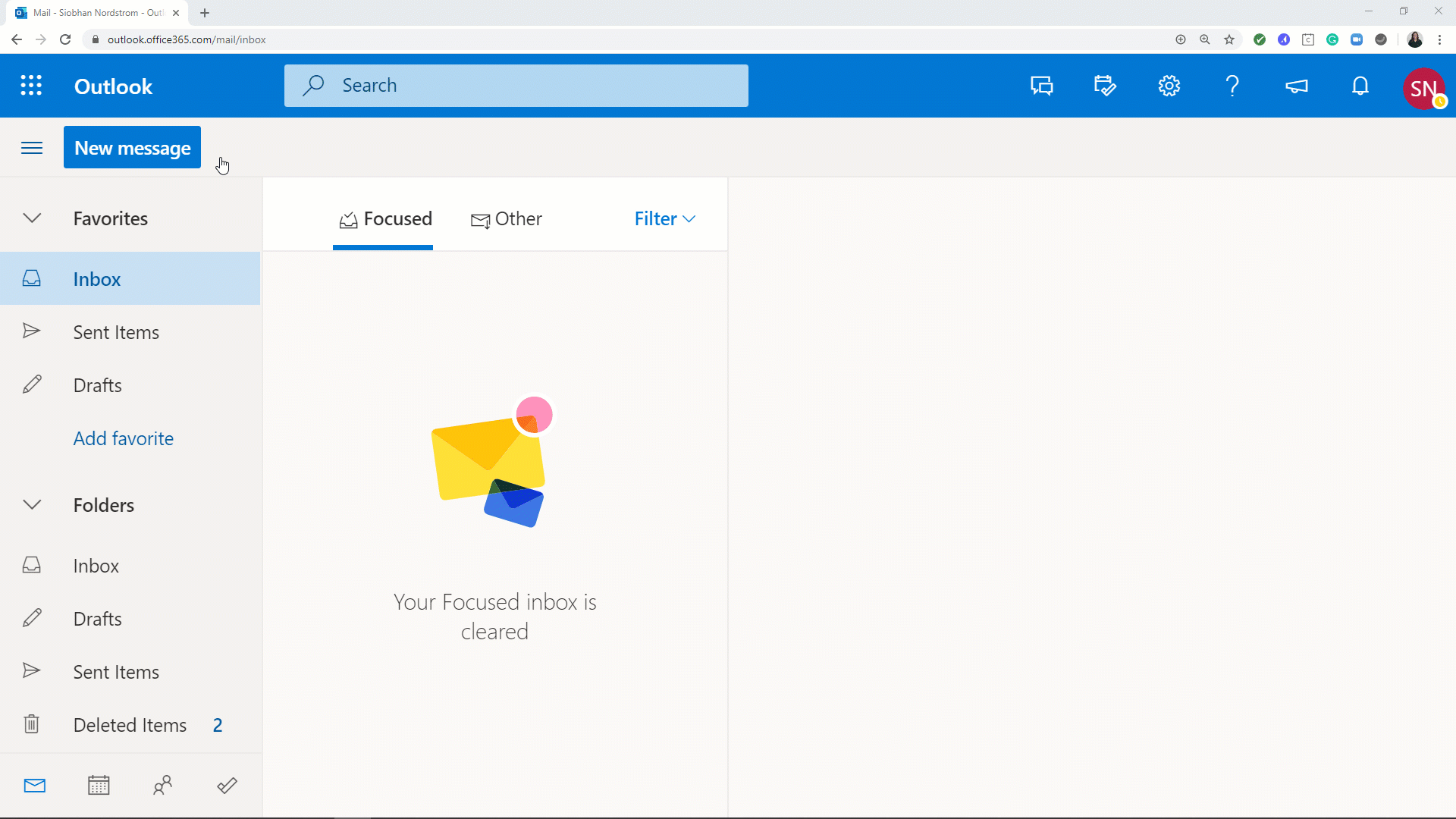 To add a new alias, create a new draft message, from the bottom of the message click to open the add-in and navigate to Settings > Alias

Add your alias, and then click Save > Continue

If you receive an error during this step, you may just need to refresh the connection between the add-in and your address book. To do this, close the sidebar, open a standard Outlook compose window and send an email to yourself or a colleague from the alias that you are trying to add. Once that's done, go back to Step 1 of this guide and try again.
Once validated, your alias will be added to the list of email addresses available in the From field of your add-in.
You will need Send As permissions for any alias that is being used with Staffbase Email. This is critical for ensuring consistent deliverability when sending through an alias. If you do not have Send As permissions for a given alias, you will see an error message when adding the alias and may need to contact your IT team to request Send As permissions.
---
Send From an Alias
Aliases can be accessed when sending drafts through the Broadcast window.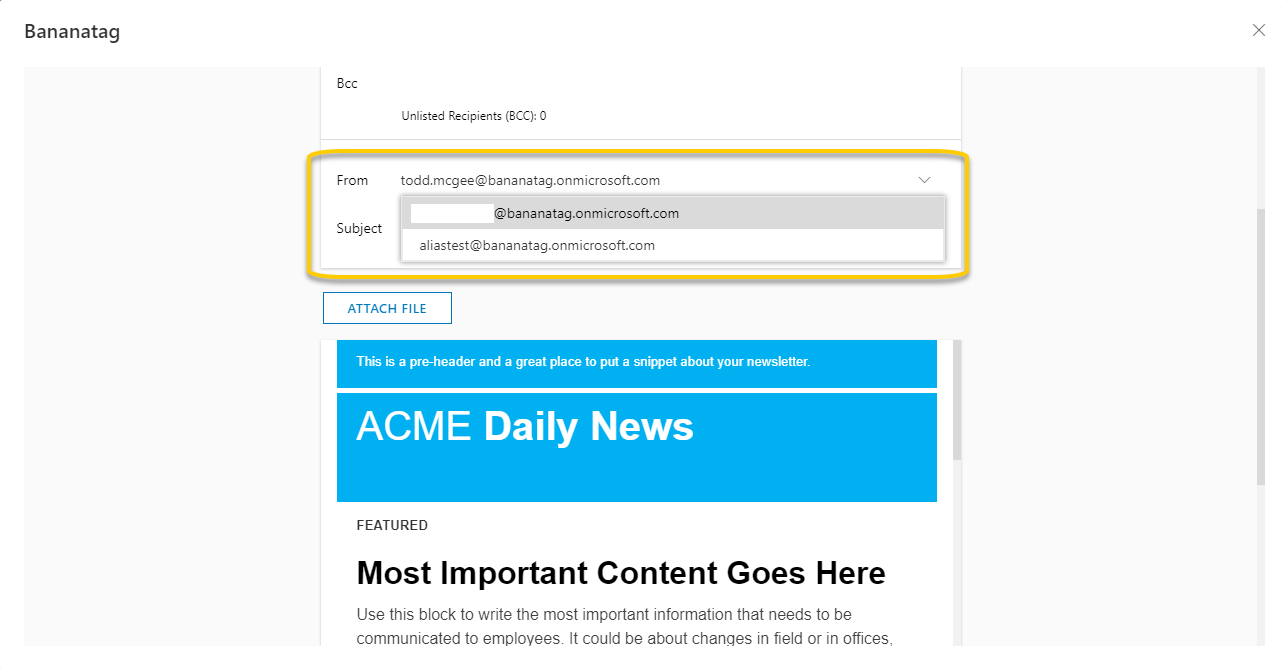 Click on the drop-down in the From field.
Select the alias you would like to send from.
Where is the Alias menu on Desktop Outlook?
If you're using Desktop Outlook with our Outlook 365 add-in, open the native compose window and select the Track and Send icon within the Message ribbon instead of the Bananatag icon in the Home ribbon. Within this Settings menu, you should be able to locate the alias options.

What if I can send from aliases in Desktop Outlook but not the Web version?
This would indicate that your alias address is locally configured in your desktop Outlook client, but not on the mail server level. Staffbase Email requires the alias address to be set up on the mail server directly for these steps to be completed accurately.


---
Control Your Metrics
You have control over where the metrics for your tracked communications go. That means you can send from 'internal@company.com' but have the metrics go to your personal dashboard, or set it so that the metrics always go to the account associated with the From address, if possible.
Option 1: Track with primary account.
This will send metrics for any emails you track and send to the Staffbase Email account that you are using to authenticate within Outlook 365 - generally your individual work email.
Option 2: Track to its own account.
This will send metrics to the Staffbase Email account associated with the mailbox you are sending from as an alias, if this account exists. If it does not exist, you will get an error.