Depending on how you use Staffbase Email and what information is important to you, you may want to change your notification settings.
Notifications can be managed globally or on an email-specific basis. Below are instructions for the settings you may want to change.
Global Notification Settings
Quick Links
North American customers - https://app.bananatag.com/settings/notifications
European customers - https://app.de.bananatag.com/settings/notifications
Navigation Steps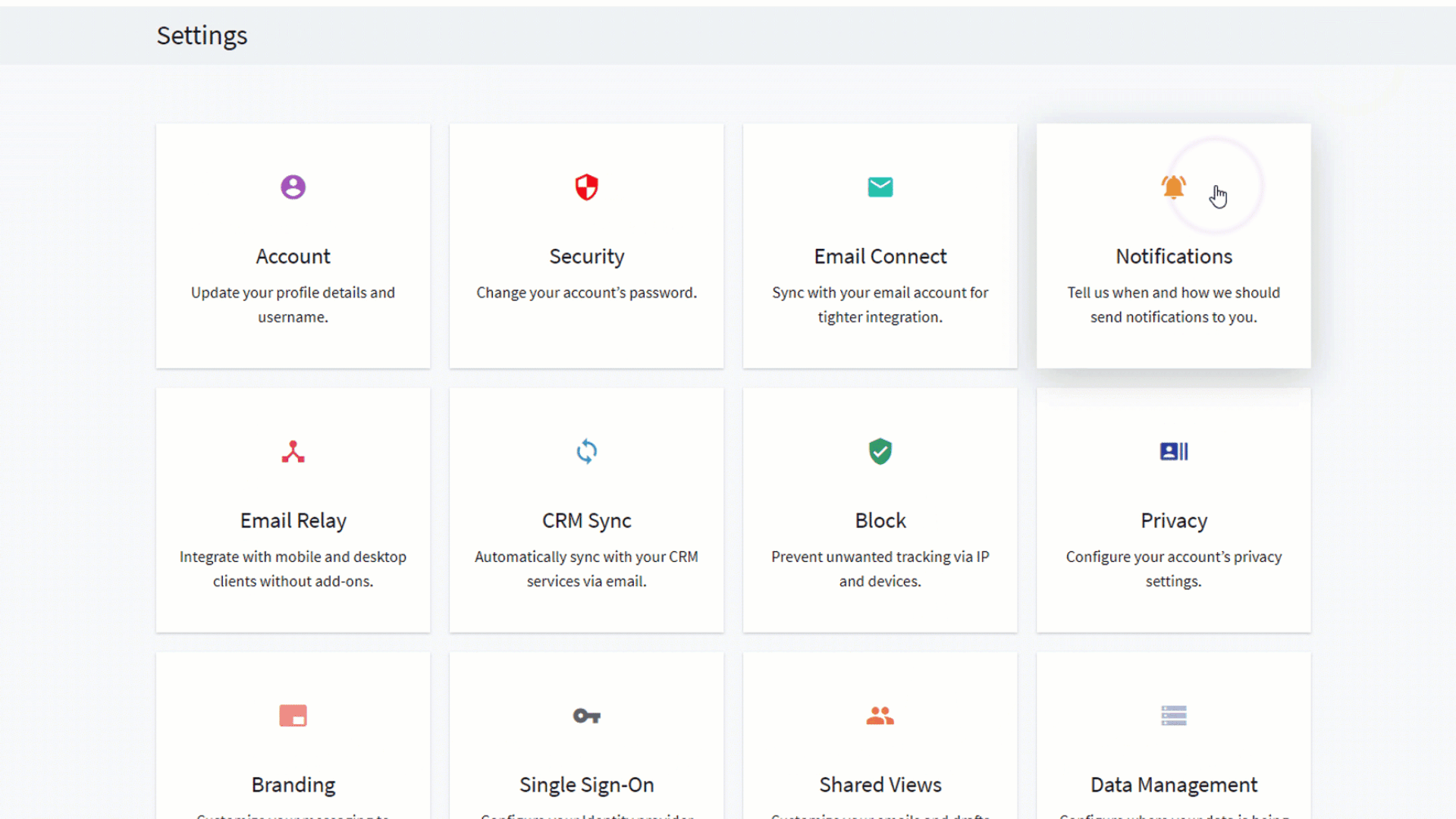 On the Settings page, click Notifications.
Optionally, adjust the following settings:

Notification Email
Input the email address where all notifications are sent to
Optionally, check the box to Use Same Email as Account
Notify me when link is clicked
Notify me when email is first opened
Notify me on all other opens
Check this box to receive notifications every time an email is opened after the first open

Click Save and Update.
Email-Specific Settings
In the Staffbase Email web app, click Email.


A set of tabs opens below the button.

Click the Sent emails tab.
Select the sent email that you would like to change notification options for.

Click

Default Settings

and

Tracking to access more settings.
Changes will only be applied to the specific sent email where you are editing the notification settings.