For the first version of the combined platform, Bananatag users will be able to use their Staffbase instances as a contacts directory source.
Requirements
Before you can start connecting your Staffbase and Bananatag instances, you must have the following items in place:
Your organization must already have a Staffbase account
Your organization must already have their employee information imported into Staffbase
Your organization must already have connected their Banantag and Staffbase accounts
You must have Admin or Parent Admin permissions to create/sync integrations

Choose the Staffbase integration 
First, navigate to the Import page. Now, select the Staffbase tile under the Add an integration section.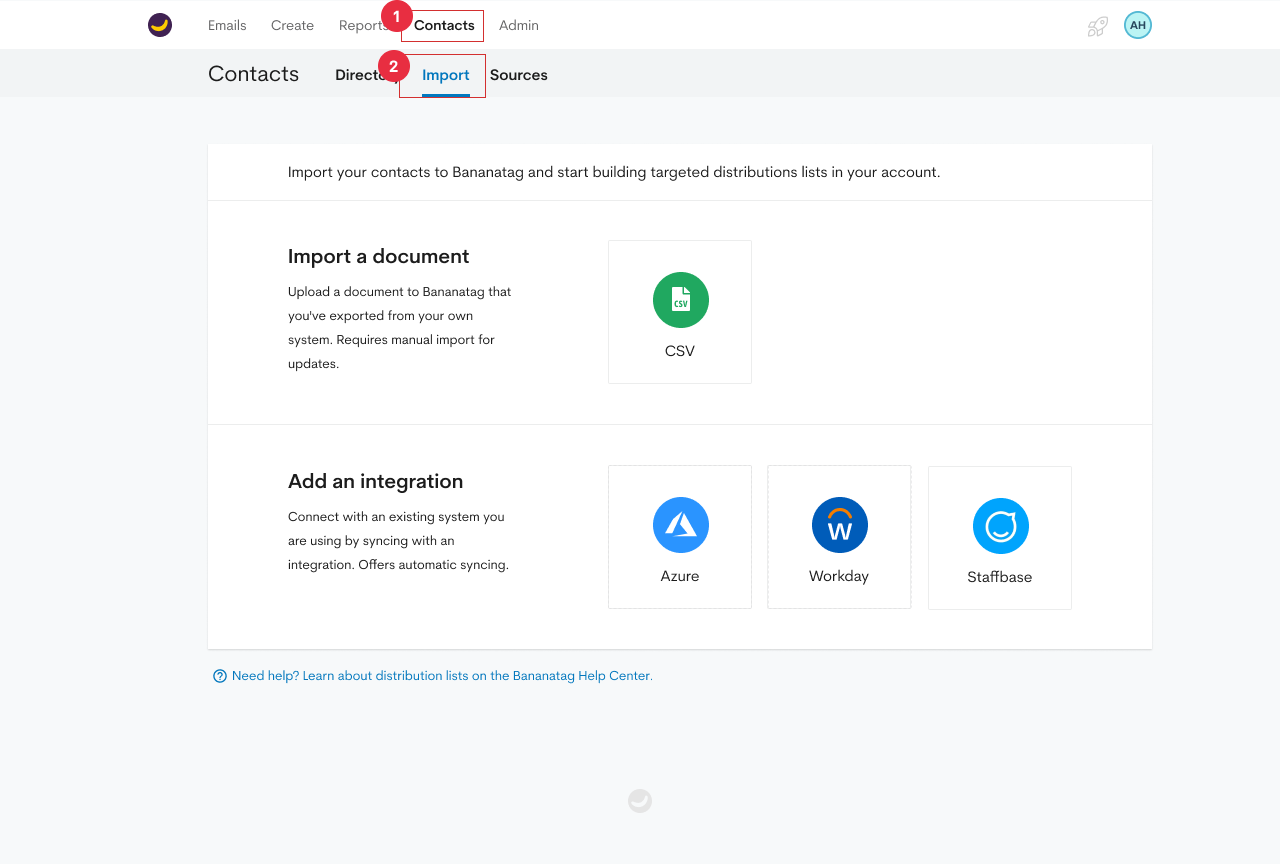 If the tile does not appear here, contact your Bananatag TOE, CSM, or OPL.
Note: Unlike Azure and Workday, you will only be able to add a single Staffbase integration.
Step 2: Map your employee fields
Once the connection is made, the user will need to map their employee fields into Bananatag. It is important that they map any fields that they might want to use to create dynamic distribution list filters. At this time email is the unique employee identifier and is required for every contact. 
Note: It's possible that you may have a system field and a custom field with the same name. Please review the sample data and map the field that contains the most accurate employee data. Skip the duplicate field that does not have accurate employee data.
Once you have mapped all the fields, hit Sync to begin the import. 
Syncing frequency & details
Syncing will occur every 24 hours from the last sync. 
Any contacts deleted from Bananatag that still exist in the source (Staffbase) as active will be brought in again on sync. 
Any user with permission can push a manual sync from the sources page. 
Any employees in Staffbase with a status of registered or pending will be imported into Bananatag.