When it comes to accessibility on the web for users with disabilities, there are various ways that websites introduce features to allow those users to continue accessing the content they are looking for.
Our website is designed with these considerations in mind, however Email Designs are typically user-driven, and as such there are still various ways that you can maximize the accessibility of your designs with a few simple tricks.
Use Headings to Create Structure
Use clear and descriptive headings to group paragraphs with related content. Good headings provide an outline of the content.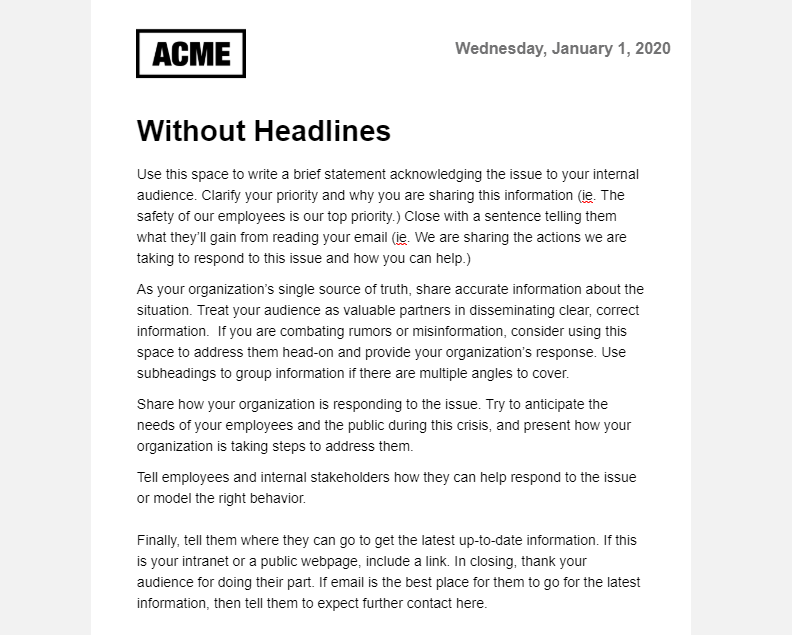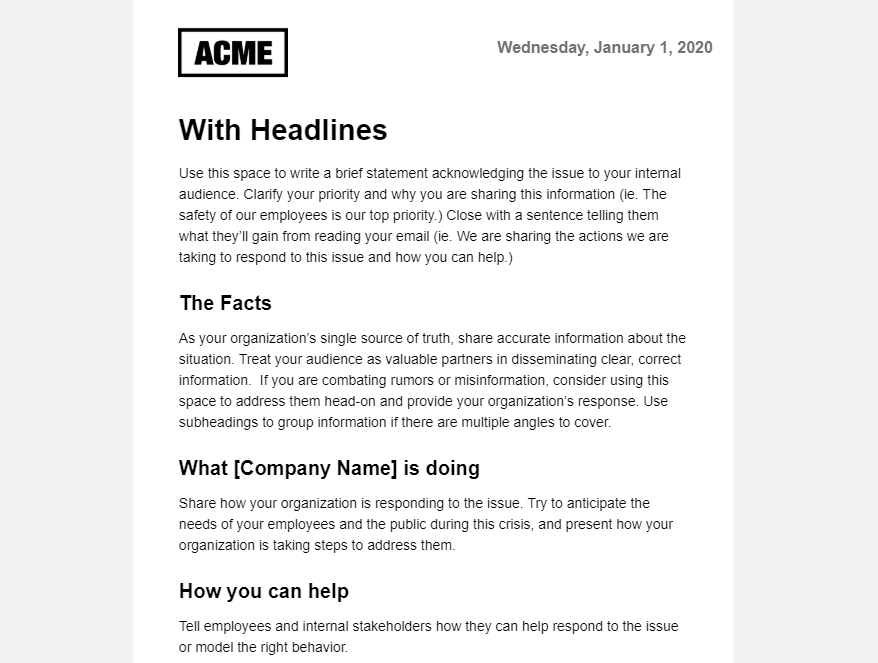 Headings help define the content hierarchy and provide structural elements within the content so if a user is relying on a screen reader the headings will be read out as "heading level one", "heading level two", and so on.
Make Link Text Meaningful
Write link text so that it describes the content of the link target. Avoid using ambiguous link text, such as "click here" or "read more".
Indicate relevant information about the link target, such as document type and size, for example, "Proposal Documents (RTF, 20MB)", if linking to items like attachments.
No Information

Meaningful Information

Write Meaningful Alternative Text for Images
For every image, write alternative text that provides the information or function of the image. For purely decorative images, there is no need to write alternative text.
No Information
Charging the phone: Connect the phone to a power outlet using the cable and power adaptor provided.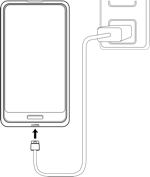 Alternative text for image: "Charging Cable"
Informative
Charging the phone: Connect the phone to a power outlet using the cable and power adaptor provided.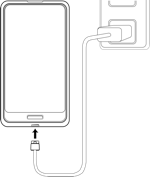 Alternative text for image: "Plug the cable in from the bottom of the phone"
Provide Clear Instructions
To create accessible content, use direct and simple sentences. Make sure instructions are clear and easy to understand. Avoid unnecessary technical language.
For surveys, try to describe the input type as best as possible (for example, smiles = "how happy are you?").
No Information

Clear and Informative

Additional Resources
While there are many industry standards for accessibility, such as the international Web Content Accessibility Guidelines (WCAG), these primarily apply to websites.
There are no established accessibility standards for emails specifically, but you can use some of the following resources to help test and improve the accessibility of your communications.
These resources are externally provided and are not managed or maintained by Staffbase.
Articles and text-based sources
Tools