Gain extra insight from your communication recipients through Pulse Surveys. When sending out emails, there may be a chance to gather feedback from your recipients in relation to the content of your message. 
In this article, you will learn:
---


Inserting Pulse Surveys
You can insert a pulse survey in just a matter of seconds!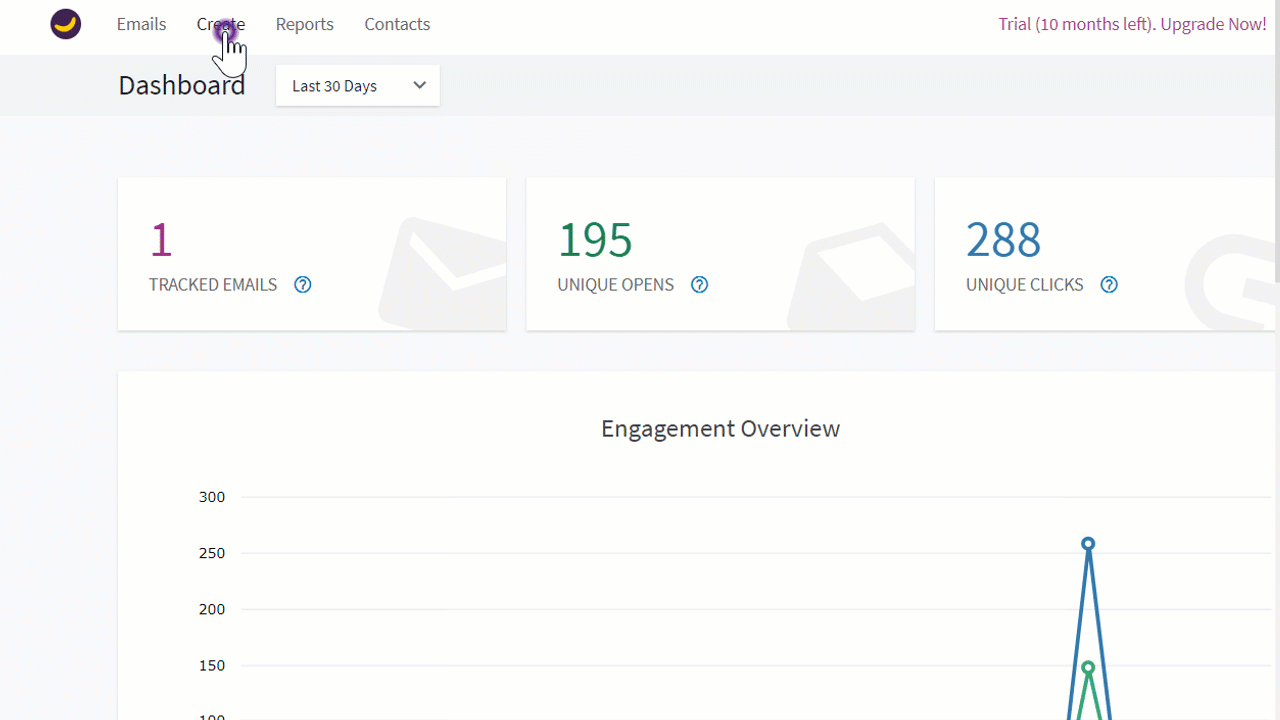 You can choose to set up Pulse Surveys within multi-section or single section blocks by:
Choose your block
Drag the Survey element into the section of your choice
---


Styles of Pulse Surveys
When you're looking to include a Pulse Survey within your email, there will be a few different choices for different Styles of Surveys: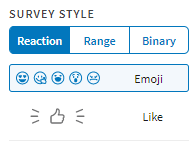 Reaction: Gives recipients a chance to react with a variety of emojis, or a simple thumbs up.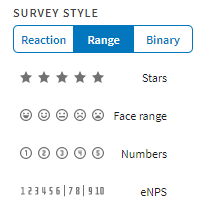 Range: Let's recipients use a range of reactions to provide more detail on how they felt about the email.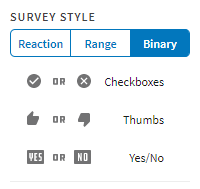 Binary: Simple 'Yes' or 'No' style surveys for some straight to the point feedback.
---


Customizing Your Surveys
Customizing your pulse surveys allows you to tailor the survey to the exact content and message you want to convey.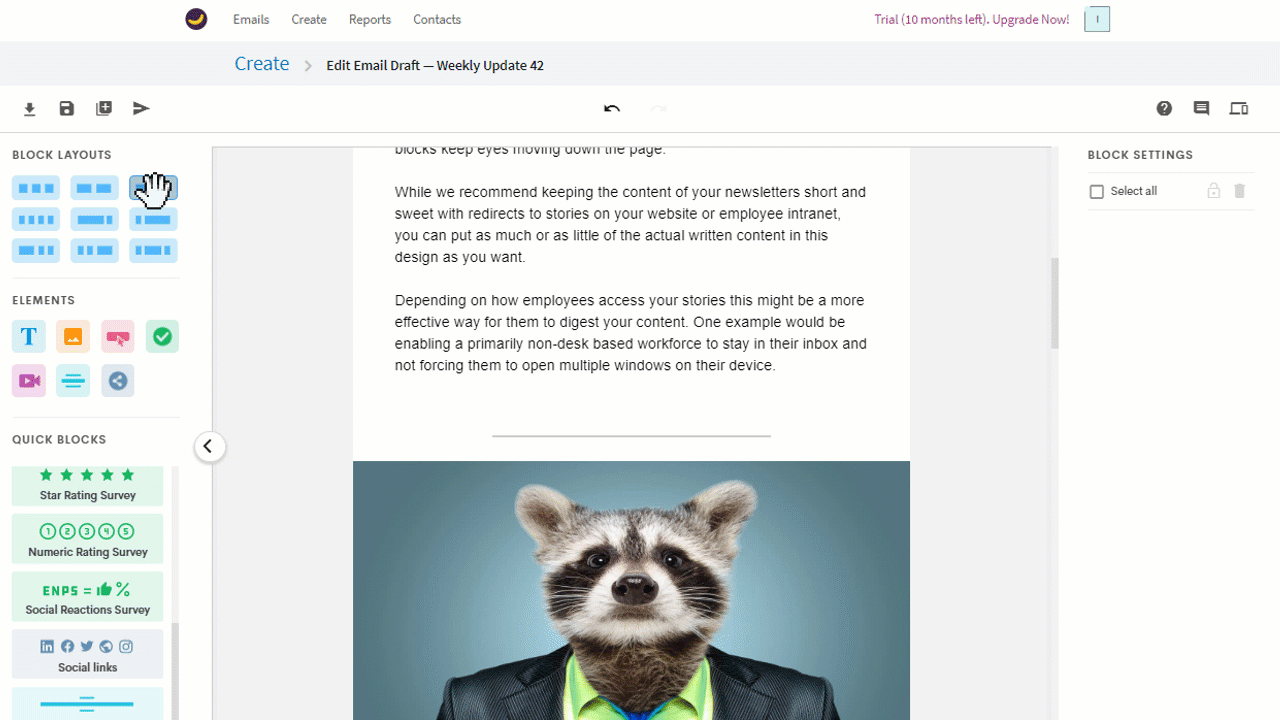 Learn all about the different customization options below:
---

Additional Customization Options for Surveys
Outside of the options that are readily presented to you when adding the Survey to your email, there are some additional branding pieces that can be used to further customize your Surveys.

You can access the survey customization page via the "Branding" option in the "Settings" menu. Get there by:
Click on your initials icon in the upper-right corner, then clicking on Settings
Click on the Branding
Click on Survey Feedback

Customize your brand logo by following the steps below:
Click Upload and select your logo
Select your Logo Orientation
Once you have updated your logo, it will automatically appear on your survey pages.
Banana-tip:
Using a logo file that is a .png with a transparent background will produce the best result. A .opng file should be available through a branding and asset guide or directly from your marketing department.
In many cases, your organization's logo can also be easily found with a search engine and using some advanced search options, we can restrict a search to primarily find .png images with a transparent background.

You can customize both your Feedback Messaging and your Thank You Messaging. Customize your Messaging by following the steps below:
Click into Feedback Messaging or Thank You Messaging
Update your messaging
Click Preview to see your messaging