Custom branding enables you to customize the look and feel of your Staffbase Platform based on your organization's needs. In addition to the branding possibilities in the Studio, with CSS customization, you can further customize the platform's look and feel to align it with your corporate brand identity.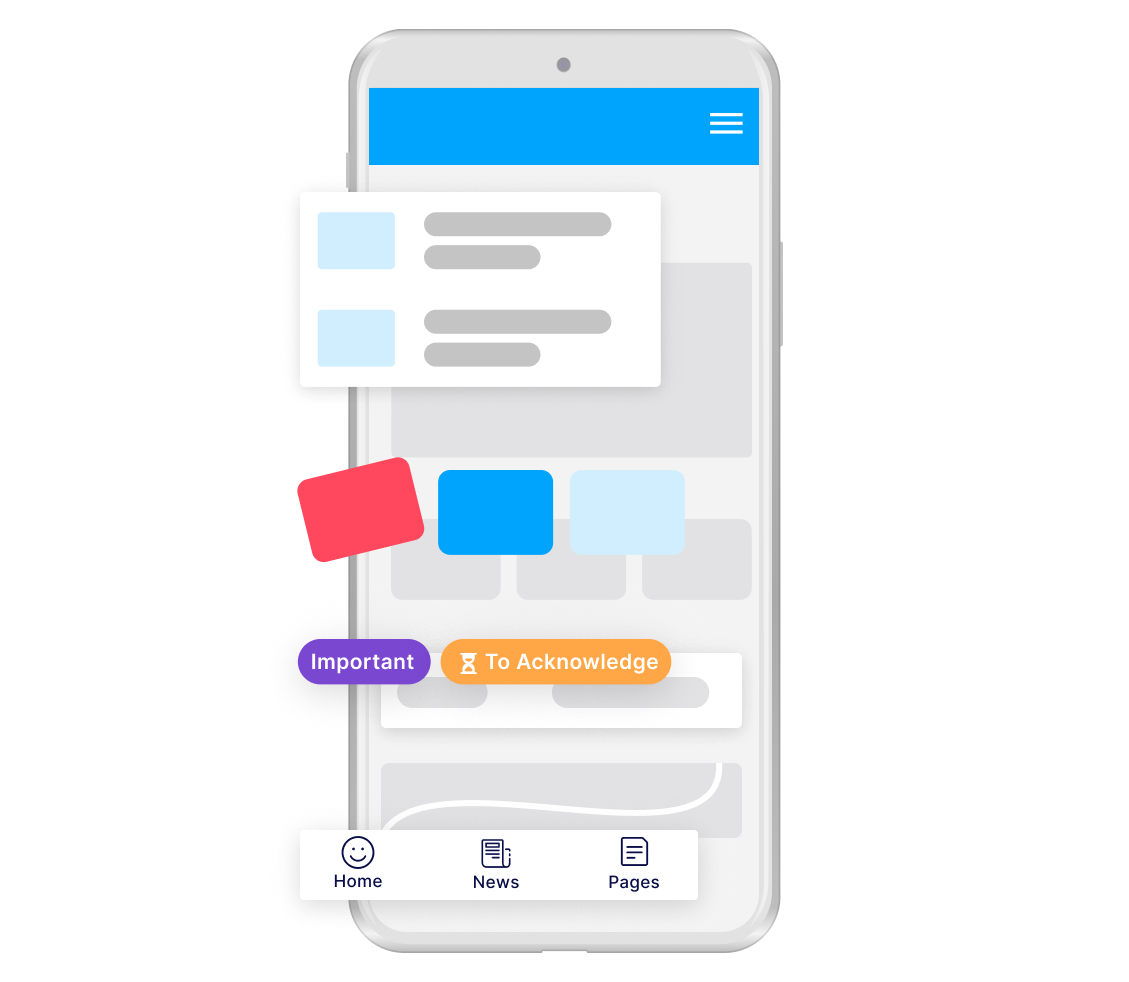 Custom CSS can break your theme or cause certain elements to display incorrectly if it is not implemented correctly. Only use custom CSS if you have experience and always double-check how your app looks after applying your styles. Changes to CSS styles should be handled with caution and should be only done by advanced users like web developers or web designers.
Commonly Used Customizations
Badges
Using CSS, you can customize your To acknowledge and Important badges in news posts.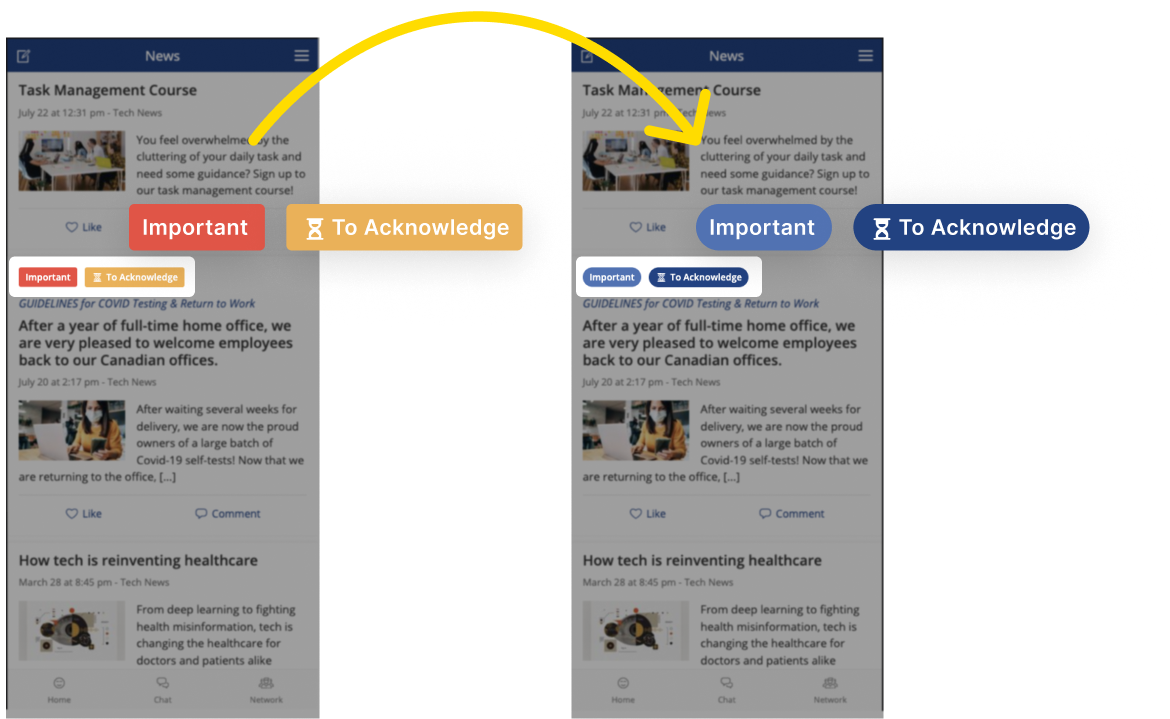 Custom Icons for Link Tiles and Link List Widget
Using HTML, you can add custom icons to your platform.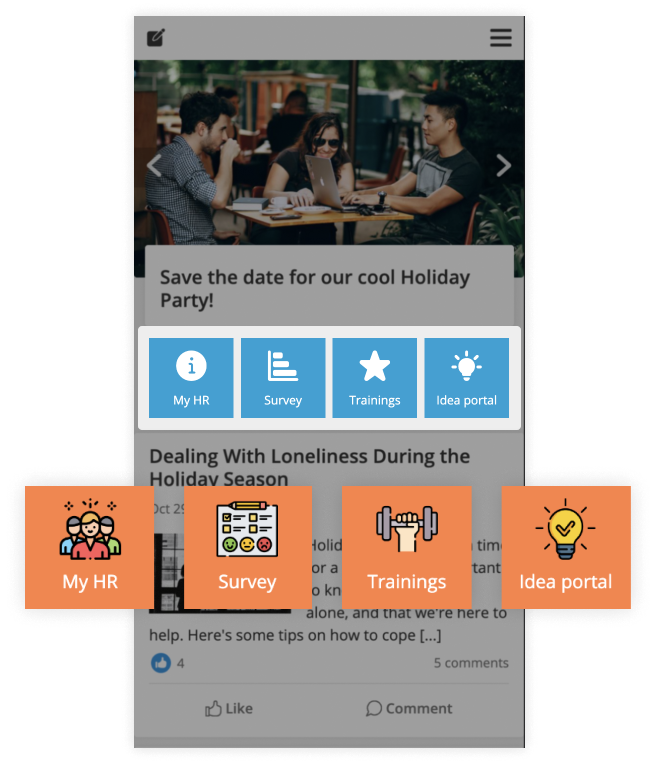 Quick Link Navigation Bar for Mobile Apps
Using CSS, customize the Quick Link Navigation Bar for mobile apps.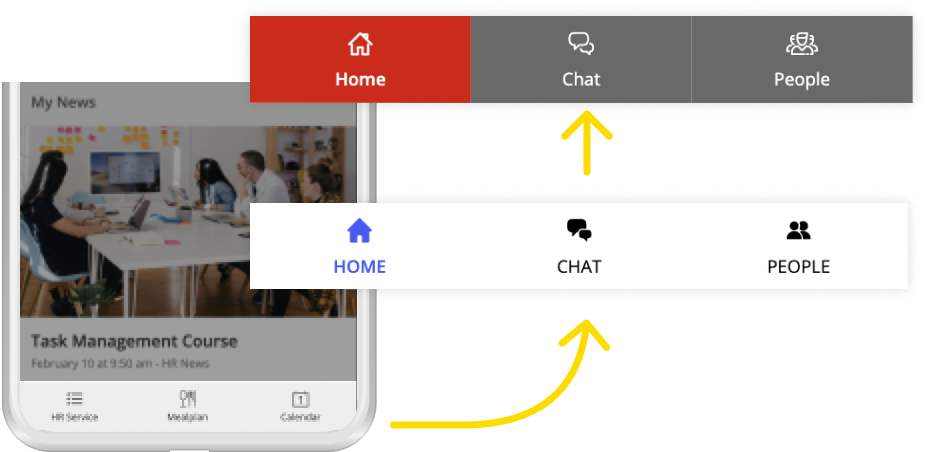 Learn more about customizing the Quick Link Navigation Bar for Mobile Devices.
Mobile Menu
Using CSS, change the mobile sidebar according to your business needs.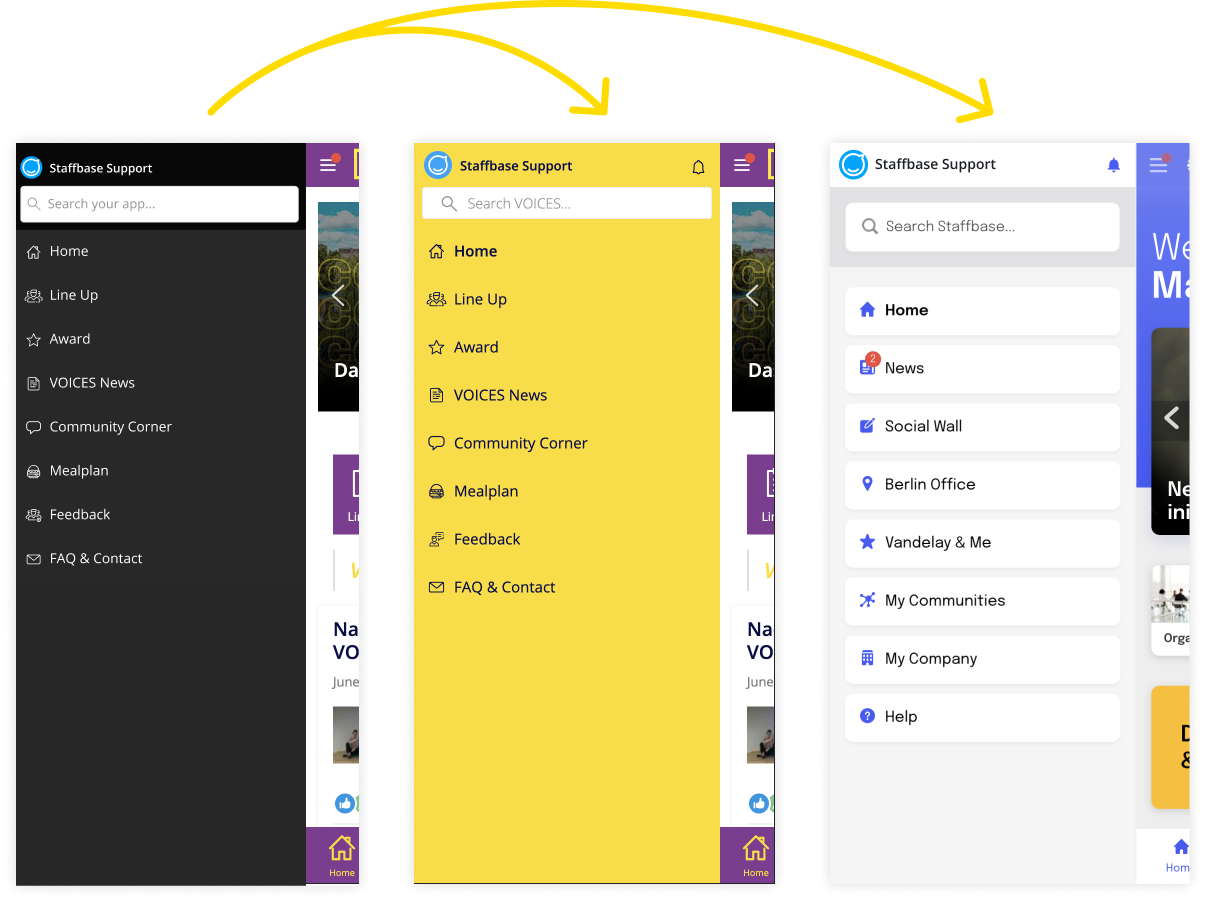 Sign-In Dialog
Style the sign-in dialog to give your users a unique experience. Use one of the following options to customize your Sign-In Dialog.
Changing visual aspects
Changing text and layout
Adding a help-text to the Sign In button.
Customizations of the Sign-In Dialog are dependent on the sign in methods used for your Staffbase platform. Only the Staffbase Technical Support team can implement text-based changes on the sign-in dialog during the onboarding process of your Staffbase platform. Changes after the rollout of your platform require resubmission of your native app to the app stores and will only be visible after users update their app.
Sign-In Dialog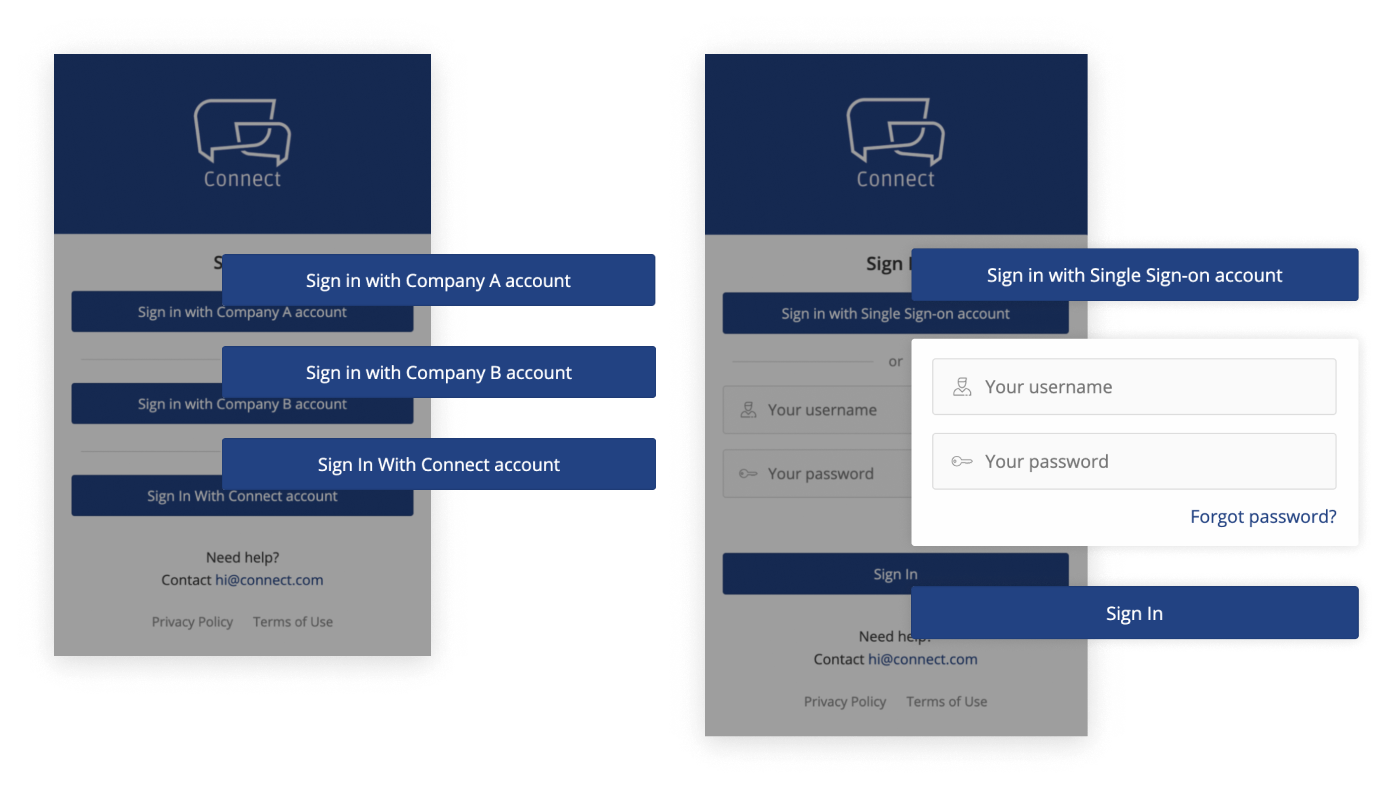 Help Text for Sign-In Button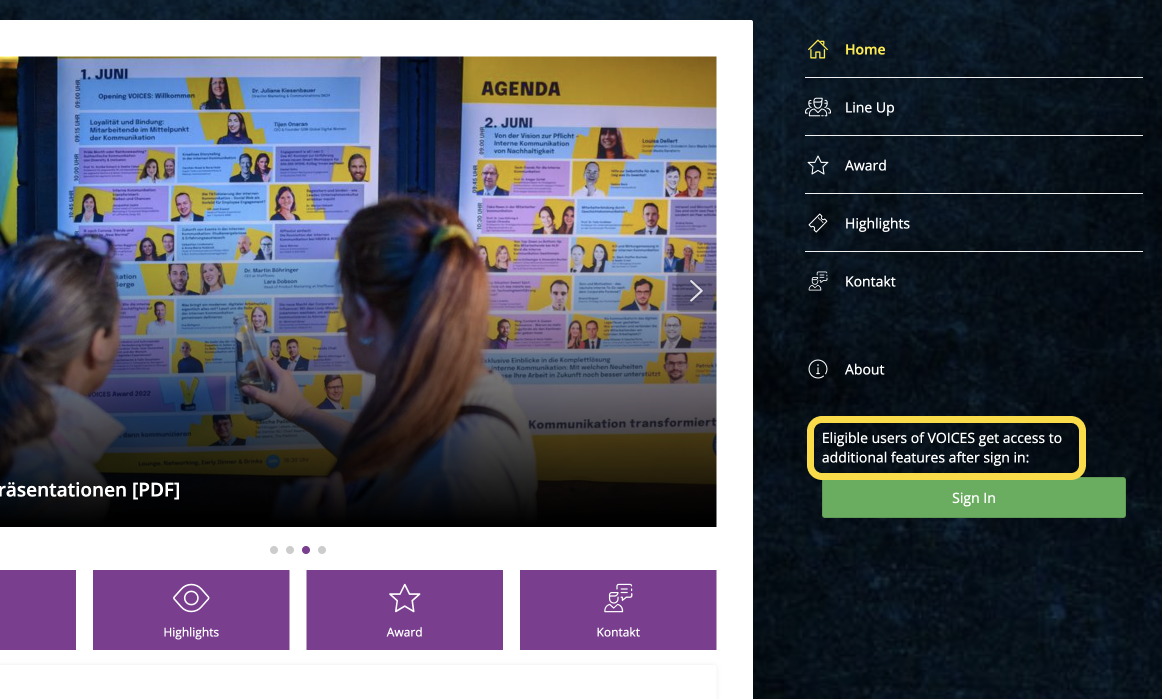 Widgets
Using custom CSS, style widgets on your platform and create a unique experience.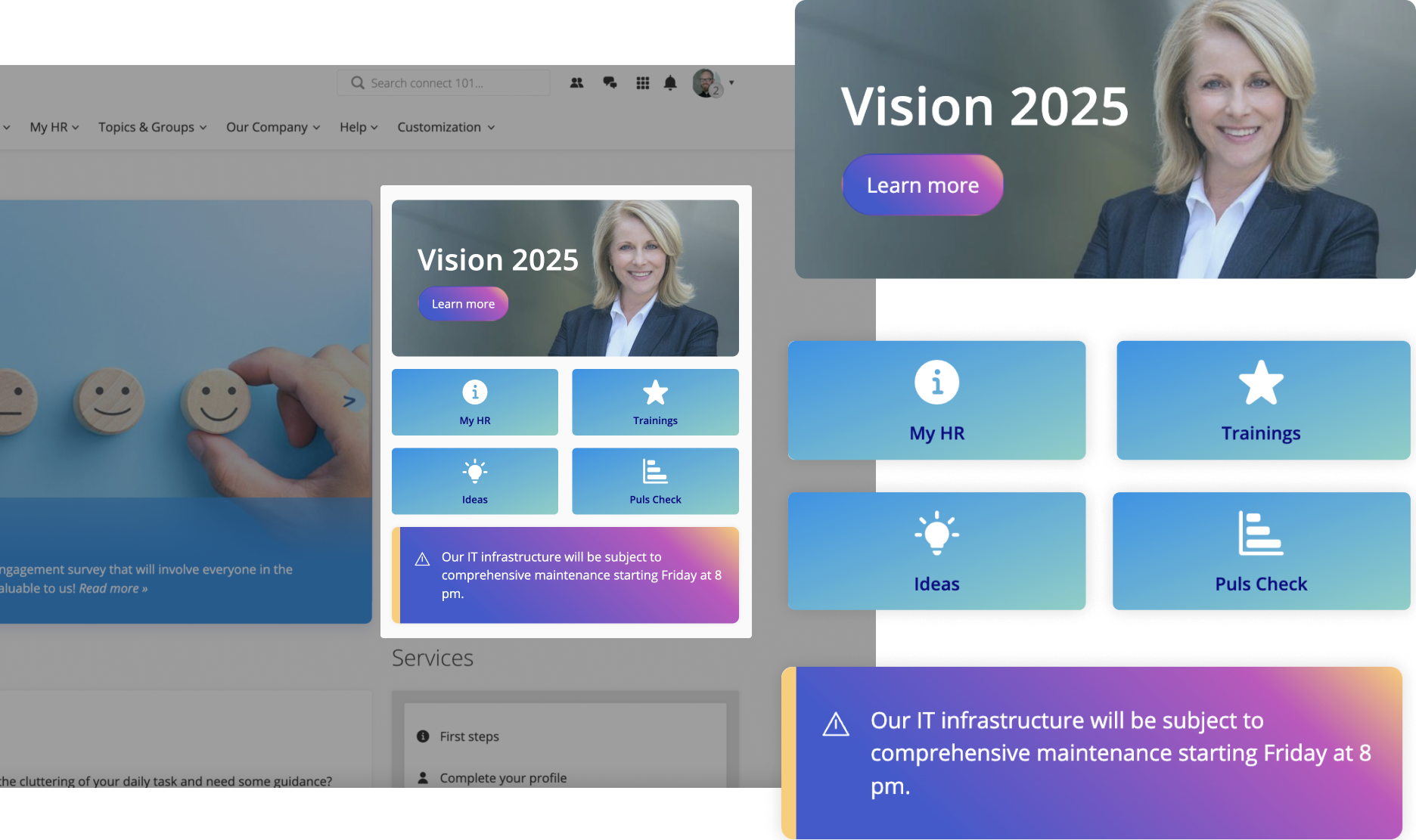 Additional Helpful Information