Transform content from your app or intranet into tailored newsletters, emails, or Slack messages in no time with the Staffbase Email Designer. Easy to use, your editors can choose from a plethora of engaging templates and simply drag and drop news posts from your Staffbase platform directly where they want them. Save valuable time and increase the reach of your content.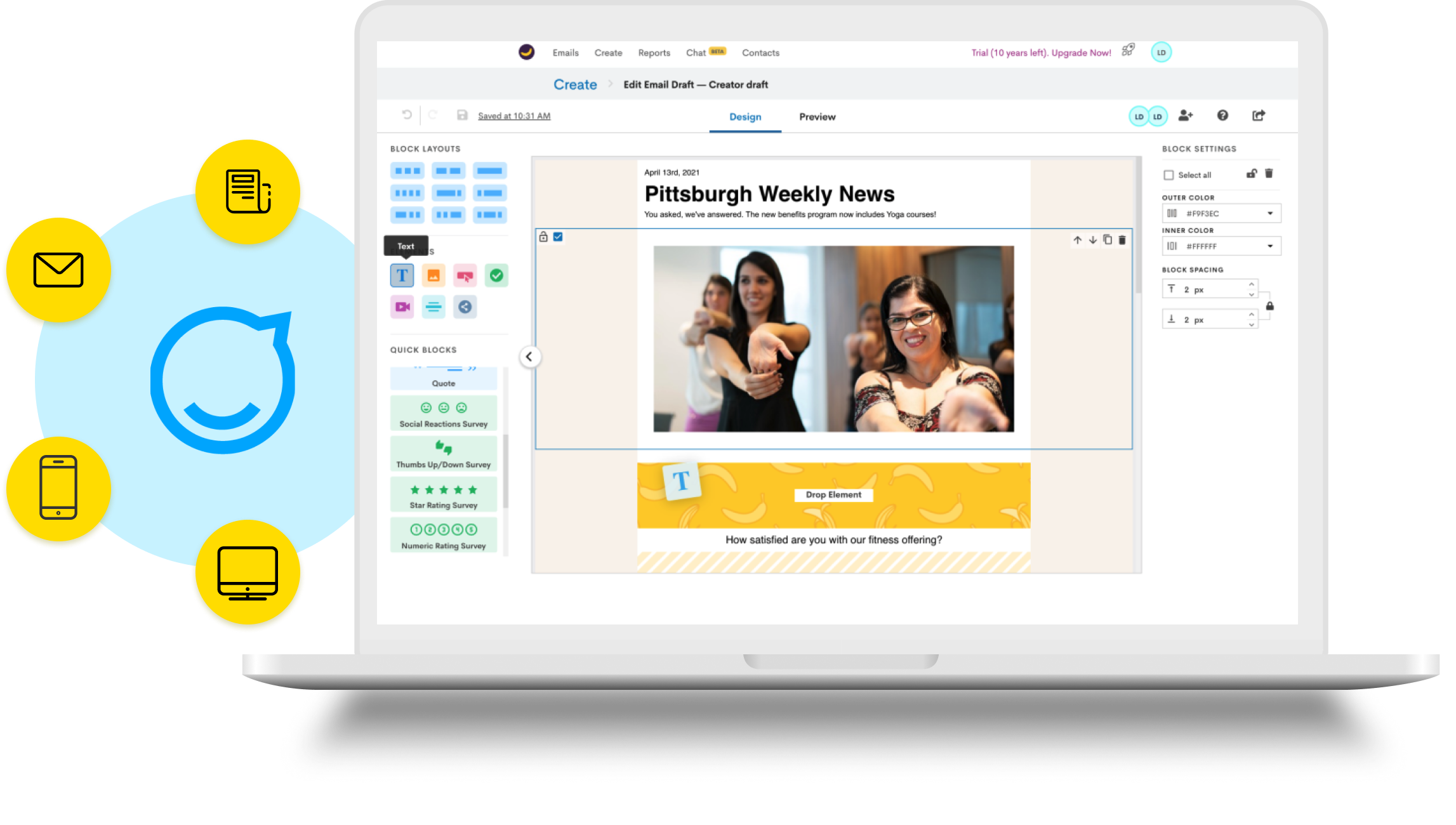 The interface of the email integration is currently only available in English.
Opening the Email Designer
You design and send emails directly from the Staffbase Email Designer.  
1. In the Studio, navigate to Employee Email. 

Staffbase Email opens in a new tab. 
You will be automatically signed into Staffbase Email when you access it through the Studio.
You can now start creating new emails using your existing Staffbase platform content. To learn more about how to create content on the Email platform, visit the Staffbase Support Portal.
Additional Helpful Information