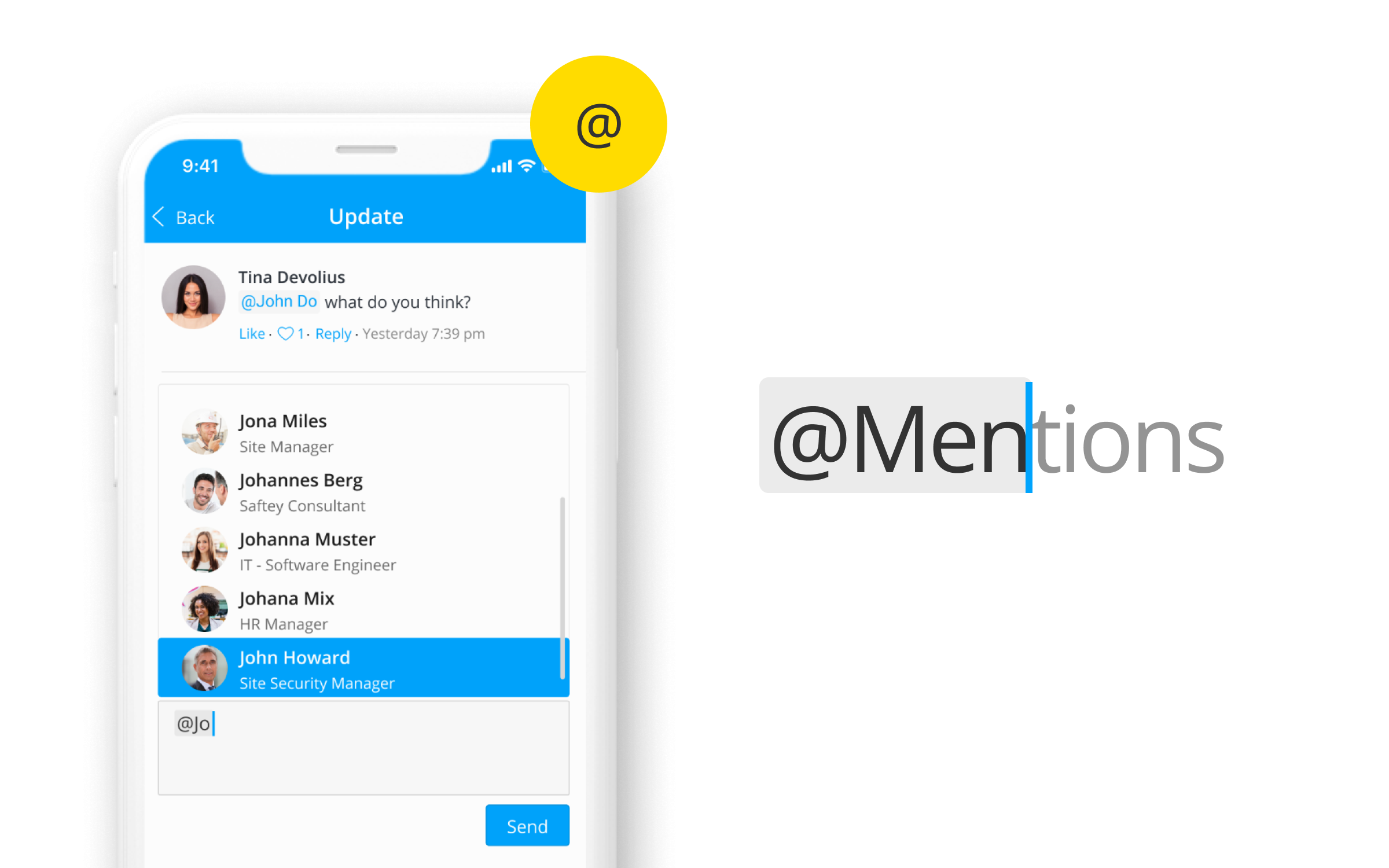 What are @mentions?
@Mentions are a way of tagging users and getting their attention in the app. By tagging a user with the @ symbol followed by their name, you send this user a direct notification. This can be useful to assign a coworker an action item or to alert someone to a post that might be interesting to them. 
How do @mentions work?
Just type the @ symbol and start typing a user's first or last name, and a list of matches will appear. As you type, the search results are narrowed down automatically by best match. Additionally, only users with the appropriate access to the post will appear in the list.
What happens when I have mentioned a coworker? 
The coworker you mentioned will receive a notification in the notification center, letting them know that they have been specifically mentioned. If they have push notifications enabled, they will additionally receive a push notification on their mobile device. 
Where can I use @mentions?
You can mention other users in the comments of posts. 
How can I adjust my push notification settings for @mentions? 
In your app settings, navigate to Notifications > Mentions and enable or disable the toggle for push notifications.
With what app versions are @mentions available? 
From native app version 4.2.0 and higher. Users using older app versions on their mobile phones will not be able to click on the highlighted profile link and cannot search users using the @ symbol. On desktop, @mentions are available from now on.