Customers with an own fully branded app can now easily make news and information available to customers, partners and employees - without login!
Please note that it is required to supply at least a few information in your public area, if the app is distributed through the public app stores (recommended).
How does it work?
Most of the contents in your employee app can be made publicly available. Simply chose this option within the setting of the desired news-channel, page or any other plugin: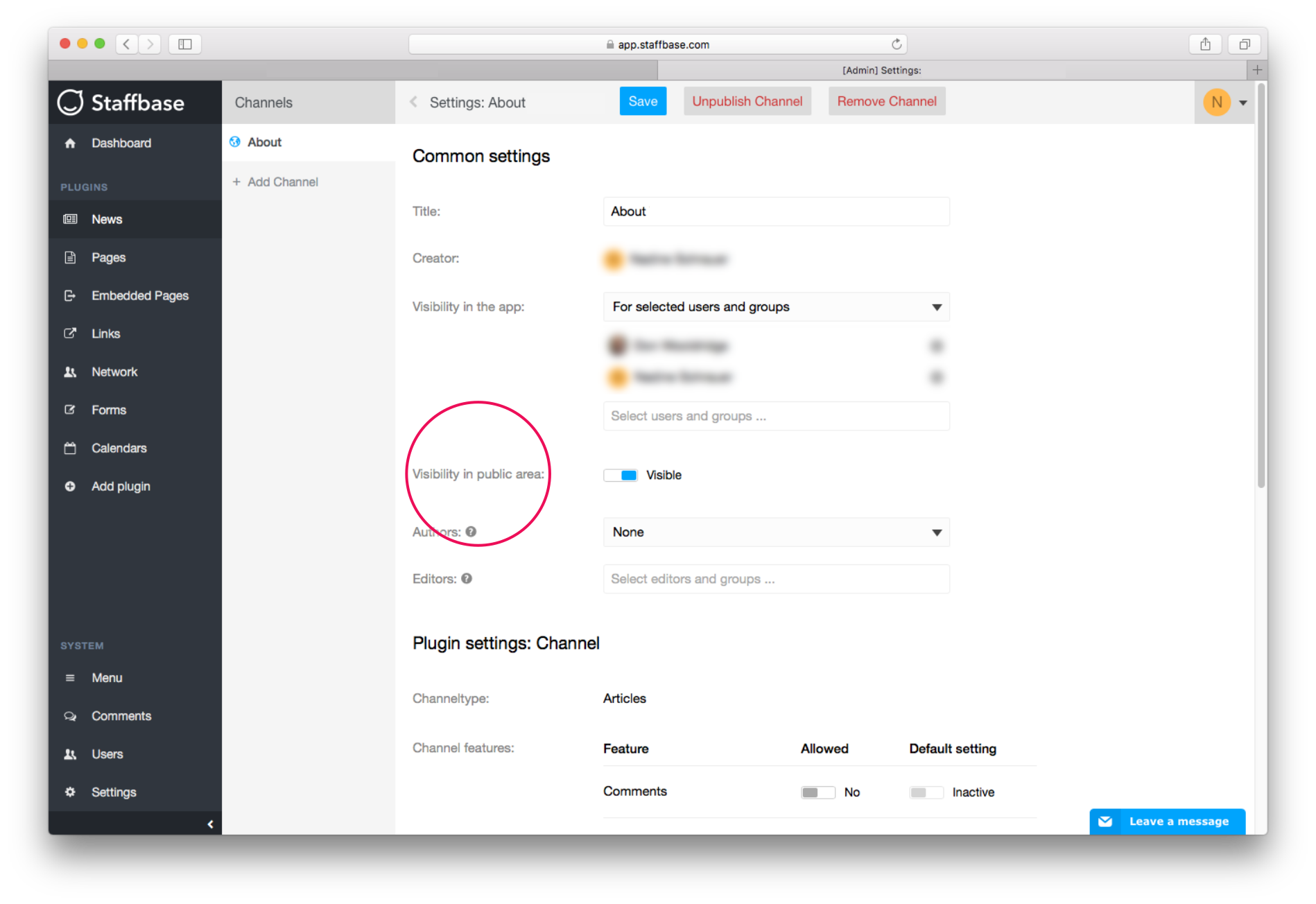 What does it look like?
You can preview your chosen content on the dashboard or under "Public area":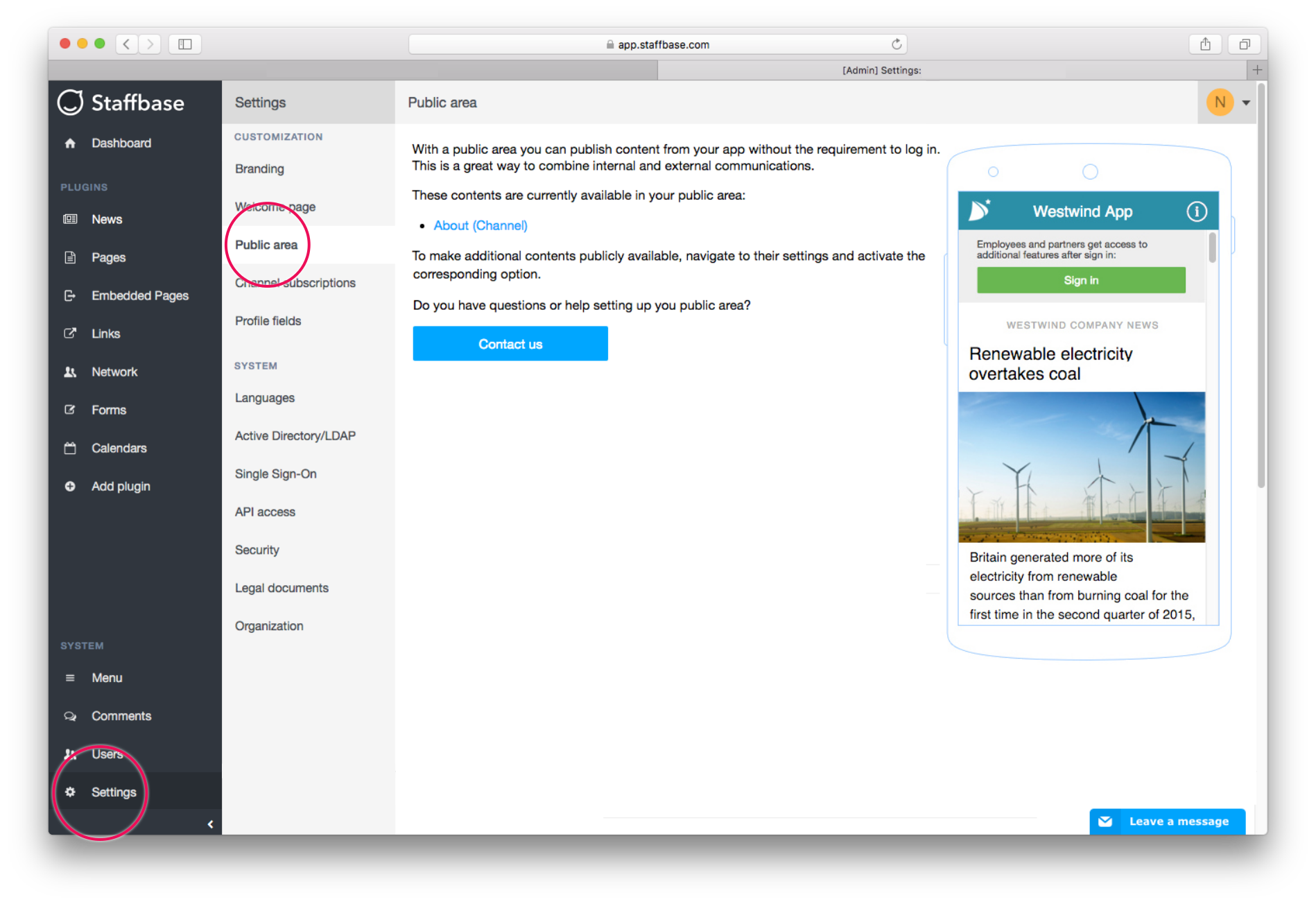 Content tips & ideas
general information about your company
press articles
job offers
images (office, staff)
location
contact information
Have a look at what other customers have done: https://twresort.staffbase.com
Please note
User interactions from your internal area (e.g. likes and comments) are not shown in public.