Click Create post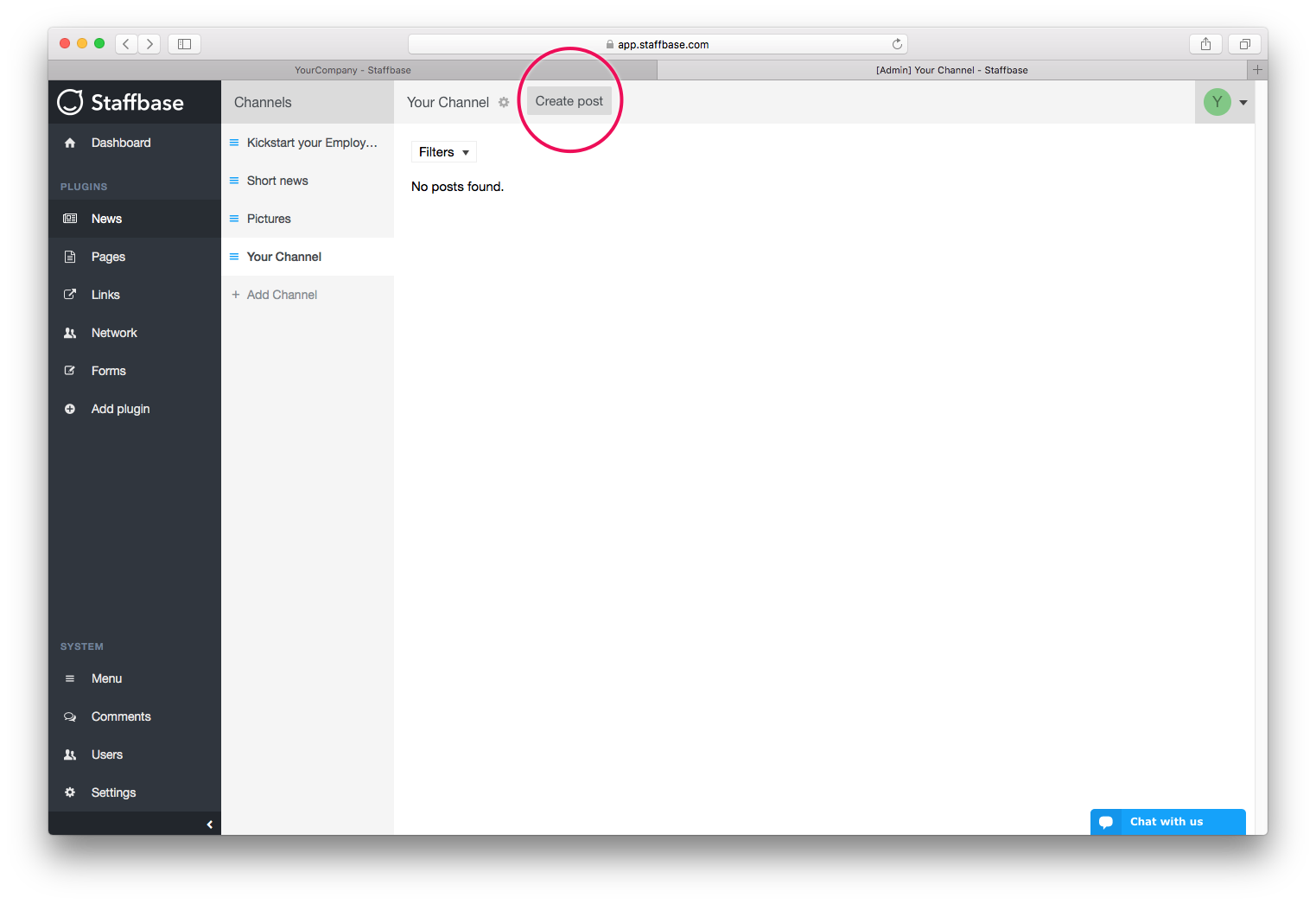 According to the channel type you can add content like: 
Title
Headline of your post.
Article Image
Upload an image.
Teaser Text
Short summary or intro text (no mandatory field)
Article Text
Content of your post. You can insert text, links, images, image galleries, documents or videos.
The column at the right offers to set a publication date / time and notification settings.
Furthermore you can customise interaction (likes, comments).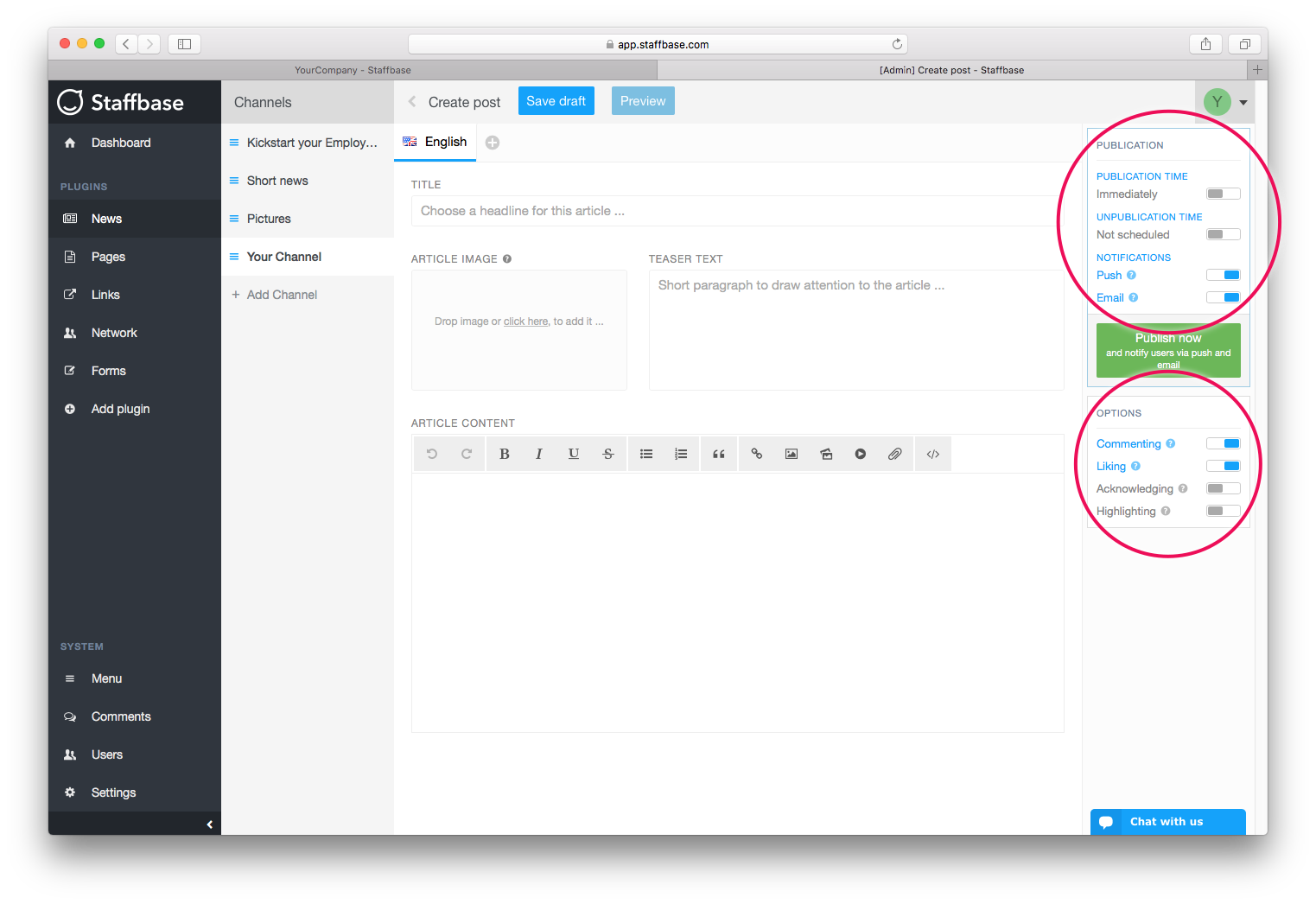 Publish the post or safe draft.