Staffbase supports multilingual companies and offers localization of the app interface and the admin interface. 
The app distinguishes between the language for the app interface and the content language.
App Interface
The interface includes buttons, automatically generated texts, system messages, and the menu for app settings. All of these texts cannot be changed by editors or administrators, since the texts belong to the unchangeable layout of the app interface.
Content Language
Content can be created by editors or administrators themselves. To reach as many users as possible, you can create content in many different content languages. The menu is also part of the content, since you can create the text displayed in the menu in different languages.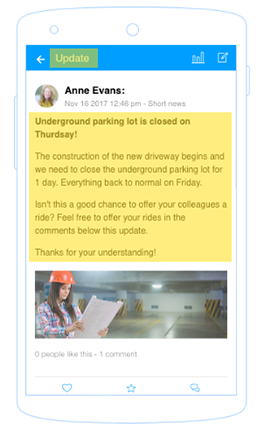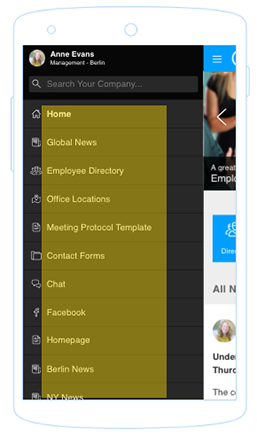 The app does not translate content automatically. As the creator of the content, you are also responsible for the translation.
When using multiple languages: What will my users see?
If you use your app multilingually, content is displayed in the language of the user profile, if available. Users select the language for the app interface in their profile.
If you cannot provide all content in all languages in a multilingual environment, content is displayed in a default language of your choice. This means that you can, for example, offer English or another, commonly spoken language as a replacement.